The Real Reason You Recognize Ruth From Ozark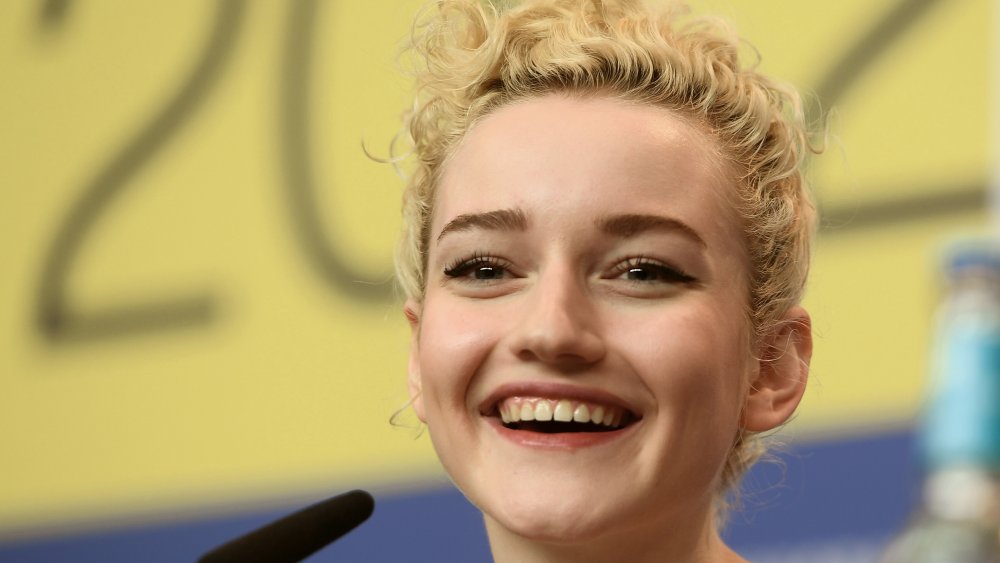 Matthias Nareyek/Getty Images
Julia Garner's turn as Ruth Langmore on Netflix's Ozark is unforgettable for many reasons — her sheer range of emotions and the believability of each scene she steals is award worthy. In fact, Garner has won two consecutive Emmys for the role (via Deadline). If you think the bleach blonde actress looks familiar, well, you're right. Although Garner is just 26 years old, she has had her fair share of success in Hollywood.
Perhaps you recognize Garner from her role on the Amazon series Modern Love (via IMDb). No? Then it is likely you saw the distinctive talents of the New York native via one of the other many TV characters she has memorably portrayed (via Cheat Sheet). And if you love Julia Garner as Ruth, you'll be excited to learn she is starring in an upcoming Shonda Rhimes vehicle on Netflix called Inventing Anna. Like Ruth on Ozark, Anna will be a con artist, according to Cheat Sheet.
What else has Julia Garner been in?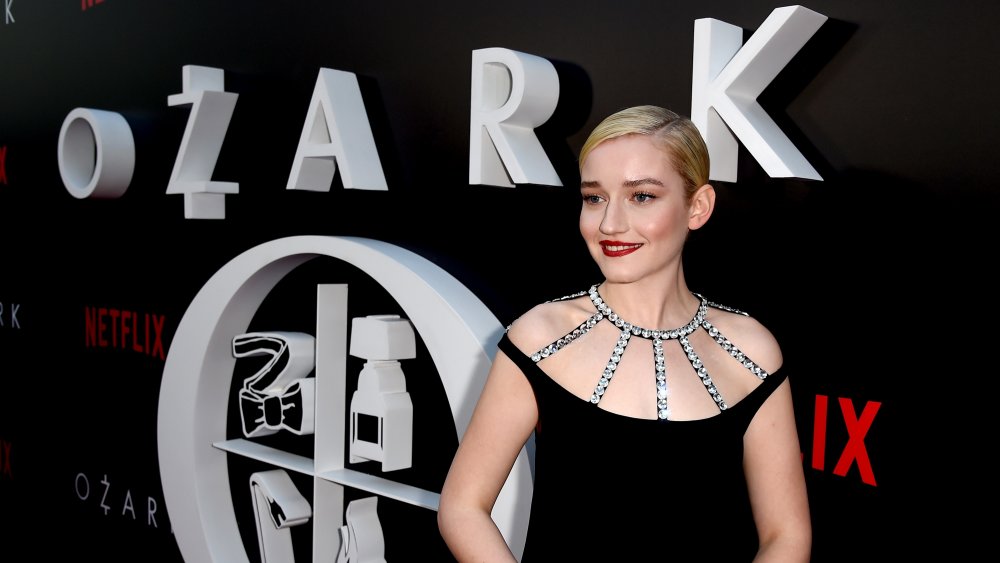 Kevin Winter/Getty Images
The first time people started talking about the Jewish American actress was after she appeared on the show The Americans with Keri Russell and Matthew Rhys. She also appeared on the show Dirty John and in the TV mini-series Maniac. But it wasn't until Garner — whom you may also recognize as she is married to Foster the People's Mark Foster — auditioned for the role of Ruth opposite Jason Bateman and Laura Linney as Marty and Wendy Byrde that she felt in her bones this was the part for her.
"[The Ozark producers] gave me mock scenes. I remember thinking, just from those scenes, that this character [Ruth] is unbelievable. I have to get this part," the star told Screen Daily. She added, "I am good at letting things go. You have to be in this business. But this part, I couldn't let it go. I am not a competitive person. I am only competitive with myself, not with others. But if I saw somebody else get this part, I was going to have a hard time watching it."
The good news is that never came to pass and Garner is nailing the role of Ruth Langmore three seasons in.