Kane Brown And Chris Young Shared A Tragic Moment At The CMTs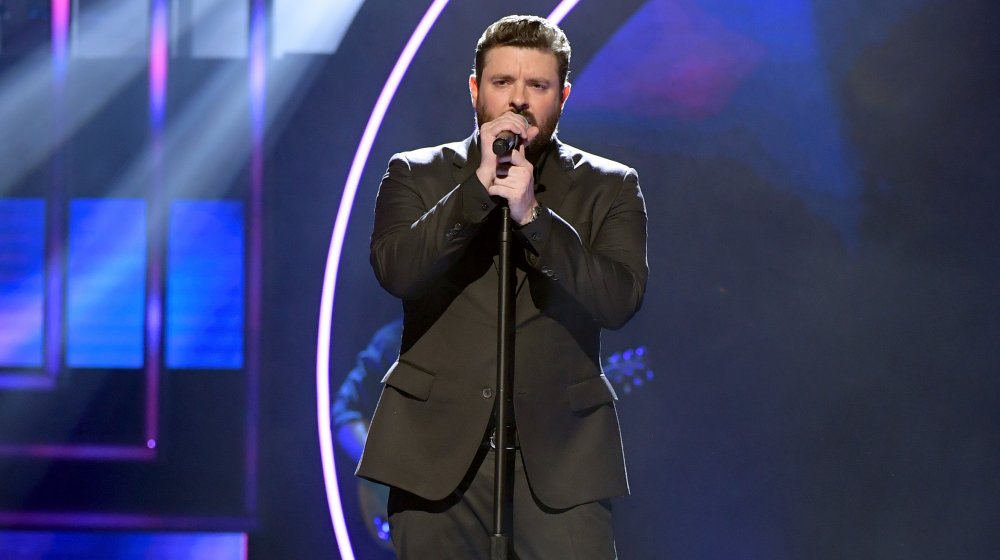 Jason Kempin/Getty Images
At the 2019 CMT Artists of the Year special, country star Chris Young gave a moving performance of his song "Drowning" and dedicated it to Kane Brown, whose drummer Kenny Dixon had passed away just days before the event. Brown was initially supposed to perform, but still reeling from the loss, Young stepped in to sing in his place. The performance resonated deeply with fans everywhere, and tonight at the 2020 CMT Awards, Young was recognized for that performance and was awarded the CMT Music Award for CMT Performance of the Year (Country Now).
Young accepted the award from Kane Brown himself, who hosted the 2020 CMT awards, which made the moment even more meaningful and emotional.  
Kane Brown presented the award to Chris Young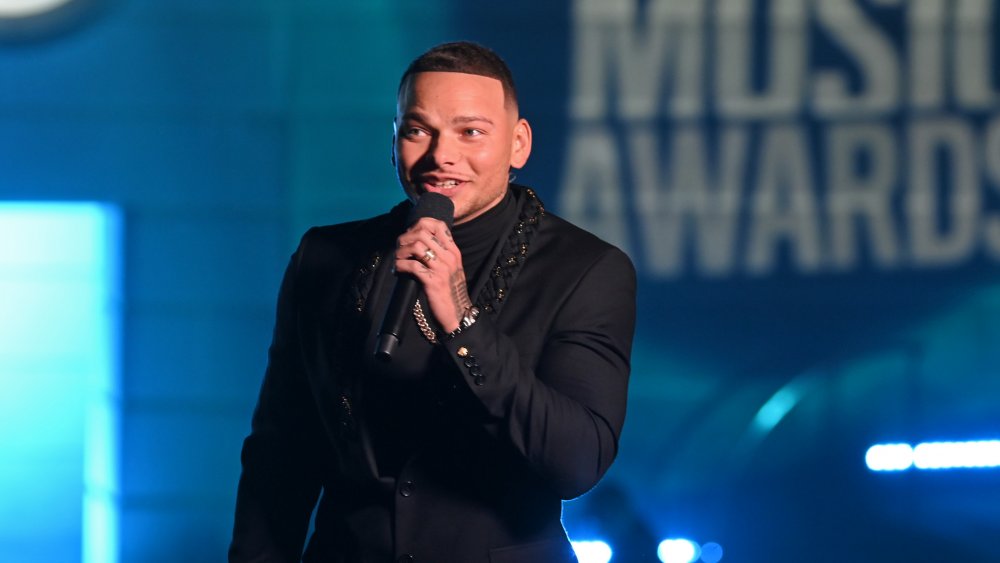 Jason Kempin/cmt2020/Getty Images
"This means so much to me," Young said as he accepted his Performance of the Year award from Brown. "Thank you to anybody that voted for this. The reason that I am standing here is because of you guys." Young went on to say that the performance had been "difficult" for him in the face of what he knew must be the immense grief Brown and Dixon's family and friends were experiencing at the time. "I can't imagine, even still, what his passing does to you," Young told Brown during his acceptance speech (Country Now).
Brown replied gratefully and with a great deal of emotion in his voice when he said, "My fans love that performance. His family his friends everyone that works for us. It meant the world to us that you stood up there and sang that song and you sang it beautifully as always" (country1025.com). Young's performance was chosen as the winner by fans who cast their votes via the CMT official website. The other country stars up for this award were Ashley McBryde, Brooks & Dunn and Luke Combs, Halsey and Kelsea Ballerini, Sam Hunt, and Sheryl Crow and Chris Stapleton.