What You Didn't Know About Kate Hudson And Liv Tyler's Relationship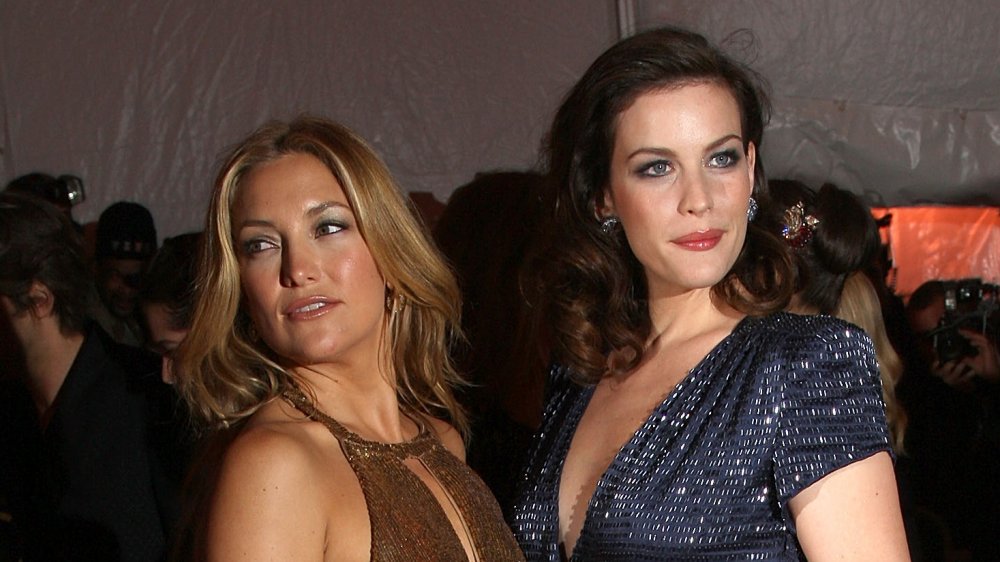 Stephen Lovekin/Getty Images
Check out their Instagrams. Kate Hudson drinks martinis with Jennifer Anniston and Gwyneth Paltrow. Liv Tyler and Kate Moss have saved their snapshots from the 90s. And Kate Hudson and Liv Tyler, together, post goofy videos singing and dancing to Aerosmith. 
Kate Hudson calls Liv Tyler's pops (yes, that would be Aerosmith's Steven Tyler) "Papa Tyler." Liv Tyler travels to London to go to Kate Hudson's mama's (yes, that would be Goldie Hawn's) events. And when Kate Hudson wowed the world as Penny Lane in Almost Famous, her character, Vulture says, was partially based on Liv Tyler's mother, the former model, and rock-and-roller, Bebe Buell. 
The two are practically family. Together, they went to Crossroads School For Arts and Sciences, which sits on Santa Monica's Olympic Boulevard, next door to a body shop and a group of run-down buildings (via Pop Sugar and Refinery 29). Gwyneth Paltrow, Jack Black, and Maya Rudolph are also all graduates, according to Ranker. And, per alleged graduate and Refinery 29 writer, Bianca Heyward, Amber Tamblyn's mom worked as a Life Skill's teacher, Dustin Hoffman has guest-taught film classes, and Denzel Washington used to be an assistant basketball coach at the school. Maybe Hudson and Tyler bonded over their obligatory community service at Crossroads or on the school's annual camping trip. Whatever the case, when they graduated from high school, they were fast friends. 
Kate Hudson and Liv Tyler share an on-screen kiss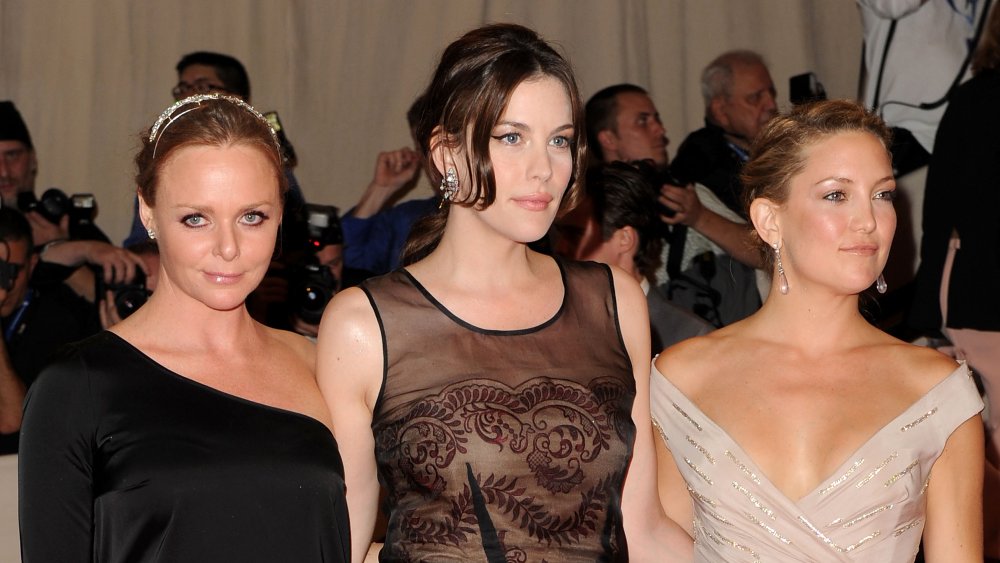 Stephen Lovekin/Getty Images
Since Crossroads, the two have, of course, widened their friendship circle a bit. It now includes Stella McCartney, who accompanied Liv Tyler and Kate Hudson to the 2010 Metropolitan Museum Costume Institute gala, where Liv and Kate both wore dresses designed by Stella (via RTE). "[Kate Hudson and I] have this little ritual where we meet at like 2 or 3 o'clock and we drink champagne and do hair and makeup and take pictures [before big events]," Tyler reportedly dished to Breaking News at the event. (We don't know about Hudson, but as of 2018, Liv Tyler was still jamming out with Stella and her father (the Beatle) Paul McCartney (via Instagram.)  
Remember that time Hudson dawned a McCartney design to attend the 2001 Oscars for her portrayal of Penny Lane in Almost Famous and ended up on "The Worst Dressed" list (via The Cut)? The same year Almost Famous came out, Hudson and Tyler appeared in Dr. T and the Women. That movie has racked up three stars on Rotten Tomatoes, despite also starring Richard Gere, Helen Hunt, Farrah Fawcet, and Laura Dern. And did we forget to mention? Liv Tyler and Kate Hudson kiss in the movie. They still talk about it, according to Hudson. "We're like, 'We should've gone for it more.' It was so sweet, you know? It was such a sweet kiss. We should've just really made out," Hudson reflected on Watch What Happens Live in 2017 (via Buzz Feed).