There's A Surprising Story Behind This Popular Below Deck Med Catchphrase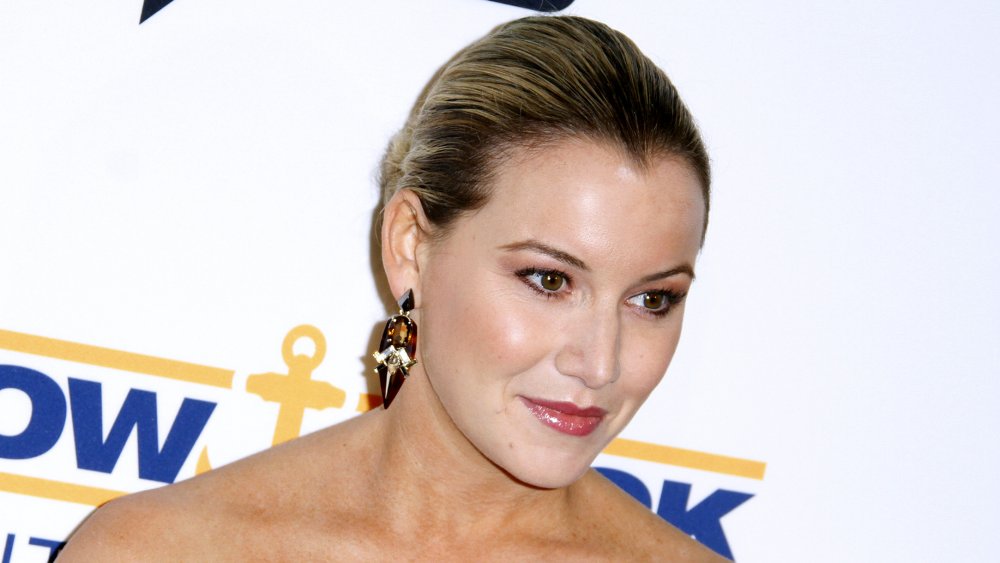 Donna Ward/Getty Images
There's a surprising story behind a popular Below Deck Med catchphrase. Below Deck is fast becoming Bravo's most profitable and popular franchise. Aside from inspiring a couple of spin-offs in the form of Below Deck Mediterranean and Below Deck Sailing Yacht, the show has inspired legions of fans to follow the interpersonal dynamics, "boatmances," firings, and triumphs of its cast of eager young yachties. It's also inspired a whole heap of branded merchandise, based on some of the most beloved catchphrases from the show.
Of those, "June, June, Hannah" is easily a standout; the phrase was heard over and over for several episodes of the hit show. According to Cheat Sheet, crew members communicate by saying the name of the person they're trying to contact twice, followed by their own name. Typically, the person on the other end of the line will respond with "copy." 
As diehard fans of Below Deck Med know, however, "June, June, Hannah" became a siren call for a surprising reason.
June Foster's radio was on the fritz on Below Deck Med
Third stew June Foster couldn't get her radio to work, so Below Deck's Hannah Ferrier's calls went unanswered, leading her to repeat "June, June, Hannah" over and over. Below Deck's Captain Sandy Yawn, who told Bravo's Daily Dish that Foster has a real issue with communication, ended up giving Foster her radio at one point because she was so sick of dealing with it. "We cannot function if we don't communicate. And if the chief stew has to go find the third stew, that's a problem," Yawn explained.
Foster was taken on when the first chef was dismissed, leading to then-third stew Anastasia Surmava to take over the position. However, Surmava became overwhelmed by the job and requested to move back, forcing Yawn to let Foster go. But "June, June, Hannah" lived on, with deckhand Colin Macy-O'Toole even turning it into a fan favorite rap song.
Foster doesn't mind being followed by "June, June, Hannah"
Thankfully, Foster doesn't take offense to the prevalence of the catchphrase "June, June, Hannah." In fact, she shared on Instagram that she had a t-shirt made with the line, "Alexa, find my radio" to poke fun at herself. However, on the Below Deck Med After Show, the former stew argued that it shouldn't have even been a thing in the first place. "There was way too much drama about the radio," Foster reasoned. "It's like, OK, maybe the earpiece fell out of my ear, but just leave me alone."
The former reality star maintains that the radio wasn't working, admitting, "maybe it fell out of my ear a couple of times. And the other times, I didn't hear anybody." 
Of all the drama surrounding the incident, the Below Deck alum revealed, "I just want to laugh at it because it's so stupid. It's honestly so dumb."