This Is How Oprah And Stedman Met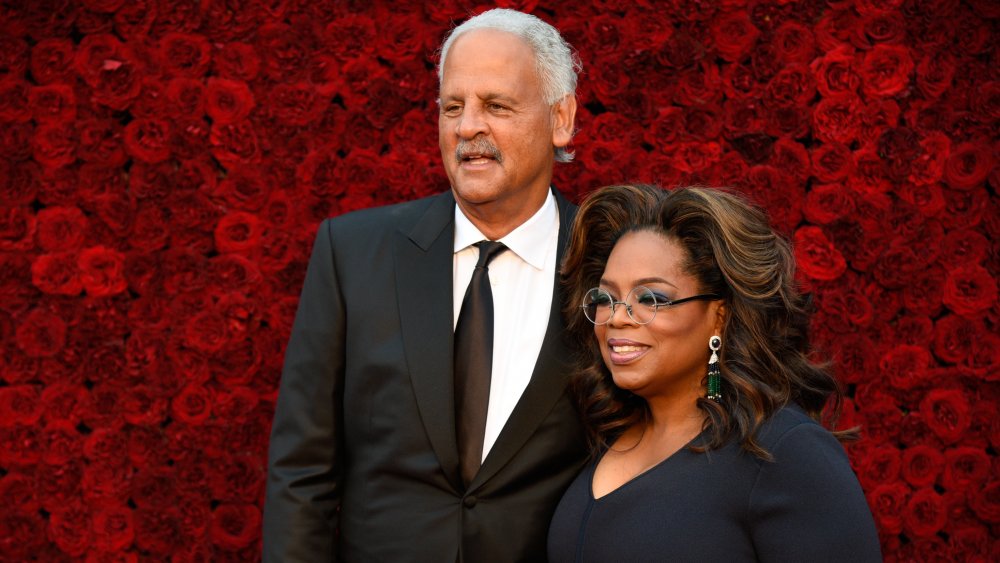 Paul R. Giunta/Getty Images
Queen of TV, Oprah Winfrey, and long-time partner Stedman Graham have been together for over 35 years. And as anyone who has been in a relationship for even half that time would know, it's no mean feat. Not only is it a huge achievement that should be celebrated, but it's also a sign these two are meant to be. According to Vanity Fair, Winfrey and Graham first set eyes on each other at a charity event in 1986. However, as Winfrey recalled to Oprah Magazine, Graham "was always with the same girlfriend." Winfrey and Graham clicked when they crossed paths at the home of a mutual friend who was ill.
As Winfrey revealed to Oprah Magazine, "We left together, and I asked if he wanted to get a beer. (Yes, I drank a lot of beer then and wore cowboy boots every day.)" In the moment, the talk show host "wasn't that impressed" but found him to be "kind." He was, as she put it, "The sort of guy who sits with an ailing friend."
"Tall and handsome, for sure," Winfrey continued. "But actually too handsome, I thought, to be interested in me." Boy, how wrong she was!
Stedman is 'dedicated' to Oprah's happiness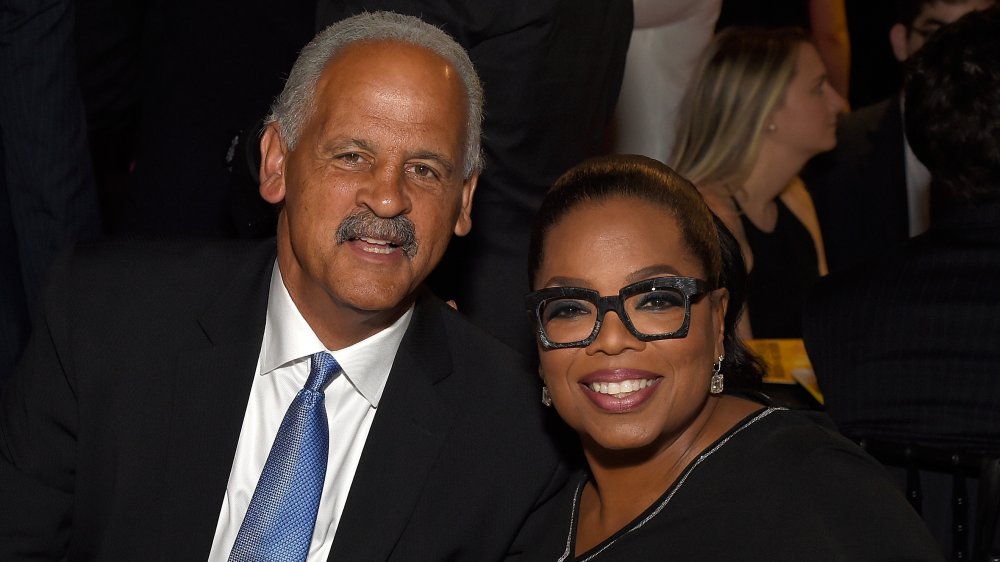 Kevin Mazur/Getty Images
However, despite their lengthy relationship, Oprah Winfrey and Stedman Graham have never married — even though they were once engaged. "The moment after I said yes to his proposal, I had doubts. I realized I didn't actually want a marriage. I wanted to be asked," Winfrey wrote for Oprah Magazine. "I wanted to know he felt I was worthy of being his missus, but I didn't want the sacrifices, the compromises, the day-in-day-out commitment required to make a marriage work. My life with the show was my priority, and we both knew it." Makes sense to us!
The secret to their long-term success? According to Graham, it works because they want the best for one another. Speaking on The Ellen DeGeneres Show, he revealed, "I'm dedicated to her happiness ... I want her to be the best she can possibly be and she's done a pretty good job of doing it." He went on to note that when both members of a relationship are "able to self-actualize their potential," it makes all the difference. As he put it, "one and one equals about six." Sage words.