New Yorkers Are Seeing Red Over Trump's Debate Comments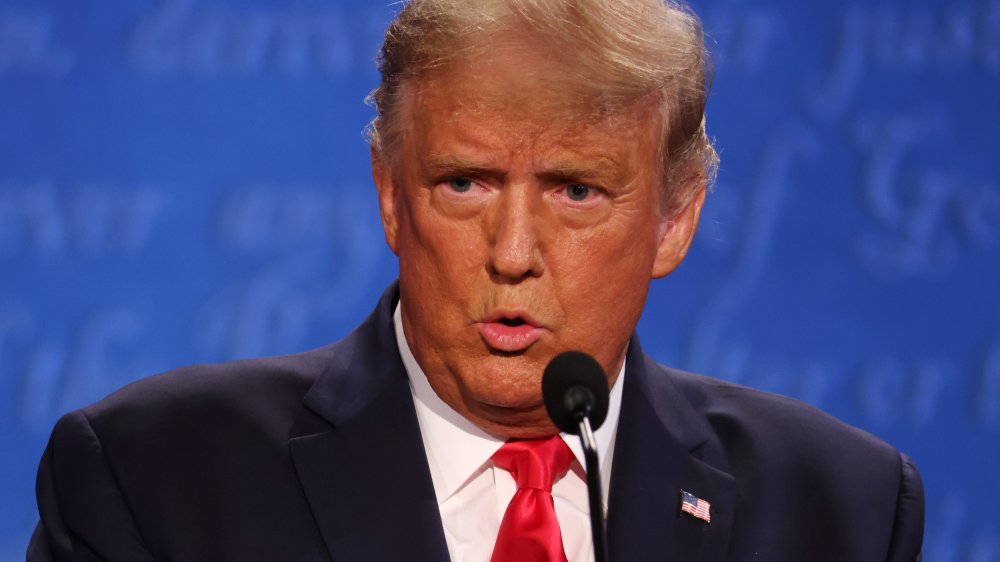 Justin Sullivan/Getty Images
Early in Thursday night's second and final presidential debate, President Donald Trump made a shocking comment about the current state of New York City. "If you go and look what's happened to New York, it's a ghost town," Trump said (via MSN).
New York City, one of the areas hit hardest by the pandemic, as CNN points out, suddenly took center stage at a debate with topics like Race in America, Climate Change, and National Security set to be at the forefront. Trump continued with his critique, claiming New York City's restaurants "are dying" and have "no money." New York City, which was at the epicenter of the coronavirus pandemic in the United States throughout March and April, has been on a road to recovery in recent months. As Eater reports, NYC's famed food scene is staying afloat with the use of gas-fueled heaters for outdoor dining and limited indoor seating. 
But President Trump isn't a fan of some of the city's more extreme precautions. "I mean, are you going to sit there in a cubicle wrapped around in plastic?" he asked of the city's permanent outdoor dining program. "For so many years, I loved it. It was vibrant. Now it's dying. Everyone is leaving New York," Trump declared. Former Vice President Joe Biden was quick to mention the city's efforts to curb the pandemic. "Take a look at what New York has done in terms of turning the curve," Biden responded. 
But you know who really had something to say about the "ghost town?" None other than New York City residents, who took to Twitter to sound off.
New Yorkers weighed in on Trump's "ghost town" comment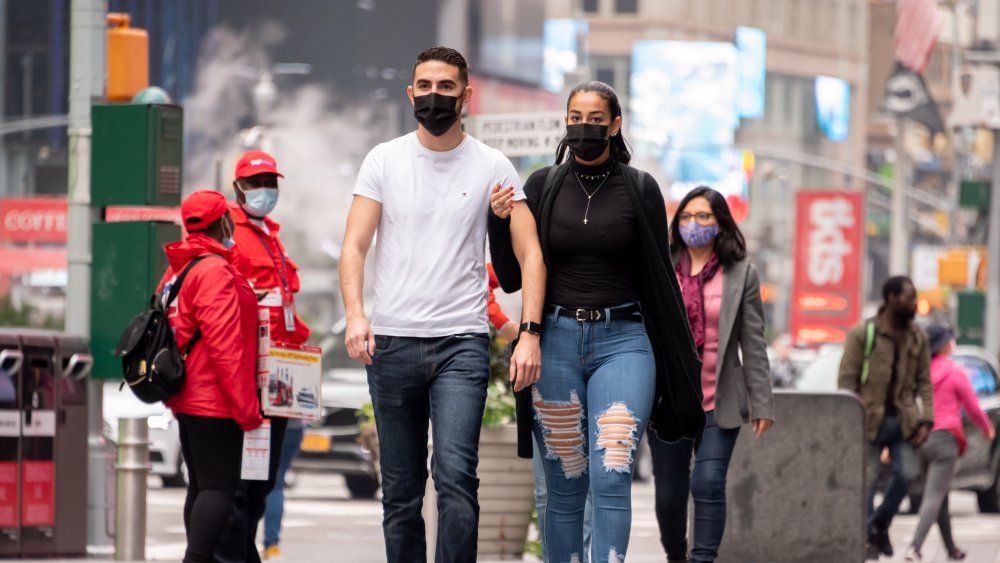 Noam Galai/Getty Images
New York Twitter was quick to weigh in on Donald Trump's declaration that New York is dead. Seasoned New Yorker and Today co-host Al Roker was adamant that "#nyc is NOT a #ghosttown." News satire show Full Frontal With Samantha Bee tweeted, "He thinks New York is a ghost town because every time he's here all he hears is 'Booo.'" CNN's Bill Weir posted actual footage of a packed park near Brooklyn Bridge with the comment, "New York is a ghost town." Meanwhile, one potential NYC tourist proposed a fun seasonal activity, "Is it really a ghost town? Kinda wanna visit and go ghost hunting for the spirit of times square Elmo." 
Perhaps the strongest response was from New York City Mayor Bill de Blasio, who has seen the city through its heartbreaking 256,576 confirmed cases of the coronavirus to date. De Blasio came to his city's defense through Twitter: "New Yorkers are bringing our city back stronger than ever. It's nothing short of heroic. The only 'ghost town' will be Mar-a-Lago after you're forced into retirement on Election Day." 
As all true New Yorkers know — we'll always be the first to defend the city. Just take it from New York Times writer Astead W. Herdon, who was quick to point out, "Everytime trump says new york is a ghost town 1,000 personal essays are born."