How Jenna Dewan's Most Embarrassing Moment Resulted In Love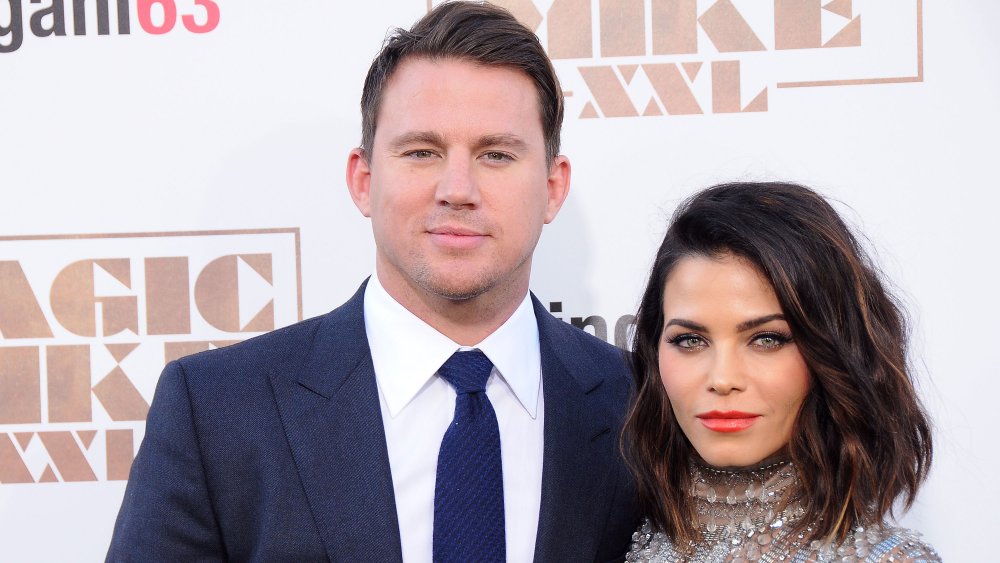 Barry King/Getty Images
Jenna Dewan and Channing Tatum met on the set of the movie Step Up (via Cosmopolitan). And since they were two accomplished performers, clearly things went completely smoothly, right? Wrong! Actually, Dewan confessed their meet-cute wasn't so much cute, as it was embarrassing.
In 2018, the dancer, who previously toured with Janet Jackson, was sent her audition tape for the film. "You guys should all see my most embarrassing moment," the mom of two said. Apparently, she was giggling almost uncontrollably during the audition because she had a crush on a certain someone who later became her husband.
The flirting in the video is cute to watch — the couple was clearly meant to be. But yes, Dewan is laughing. A lot. Hey, we've all been there, acting all giddy around a crush. At least the star can say she later got together with hers! In fact, Dewan admits the video is "sentimental" and "amazing" for her to watch now, even though, yes, the couple is no longer together.
What happened after Jenna Dewan's embarrassing audition
After Dewan was cast in the now iconic movie, apparently Tatum was interested, but hesitant to date her, having just gotten out of a long relationship. "It was two nights of being weird," the actress said about being on set with the gorgeous actor. "We hadn't even kissed. And then he went out partying with a bunch of dancers. His room was right above mine, and he came down drunk with a sombrero on, banging on my door." Are you picturing this? Wow!
Well, it seems Tatum was ready to try for something real with Dewan. As she recounts about that fateful night, "He was like, 'I couldn't stop thinking about you. Let's do this. I just want to be with you.' From that point forward, we were together."
If only all embarrassing moments could end so happily!