Jennifer Aniston Has Choice Words For Those Voting For Kanye West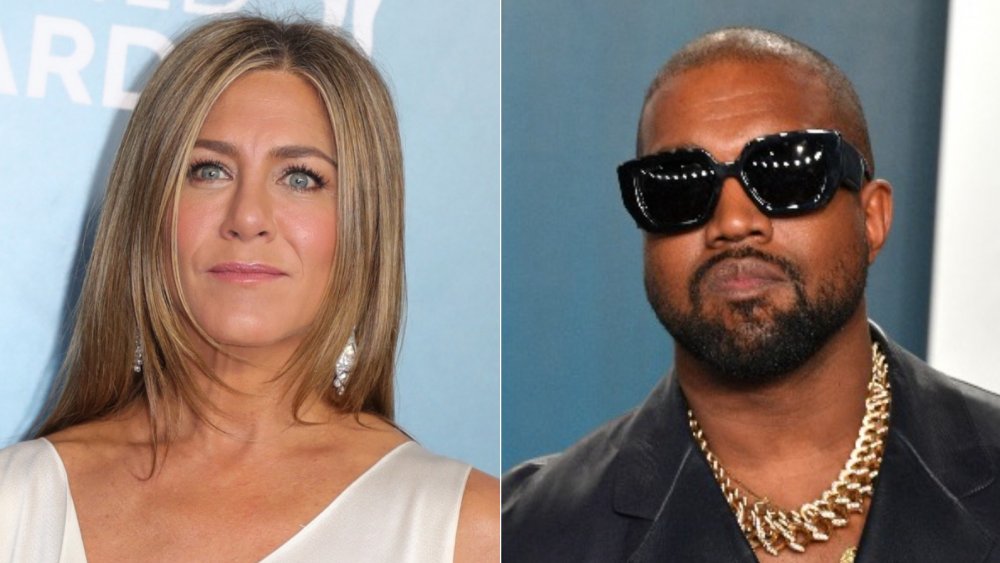 Leon Bennet, Karwai Tang / Getty Images
With the presidential election less than two weeks away, the race is getting heated and some celebs are using their platforms to show support for their candidate of choice, just as Jennifer Aniston recently has, according to Page Six. Aniston just joined Instagram in 2019 but she seems right at home using the social media platform to amplify her voice and spread an important message. On Friday, the Morning Show star posted a picture of herself dropping off her mail-in ballot with the caption, "#IVOTED for @joebiden and @kamalaharris. I dropped my ballot off, and I did it early."
Aniston went on to say, "I urge you to really consider who is going to be most affected by this election if we stay on the track we're on right now... your daughters, the LGBTQ+ community, our Black brothers and sisters, the elderly with health conditions, and your future kids and grandkids (who will be tasked with saving a planet that our leadership refuses to believe is hurting). This whole thing isn't about one candidate or one single issue, it's about the future of this country and of the world. Vote for equal human rights, for love, and for decency." Aniston concluded her post with harsh words for voters thinking about checking the ballot box for Kanye West, saying, "PS – It's not funny to vote for Kanye. I don't know how else to say it. Please be responsible."
Kanye's campaign could actually affect the election
Aniston's concerns regarding Kanye West are valid. NME states the Yeezus rapper succeeded in getting his name on the ballot in 11 states, including Minnesota, which was considered a swing state in the 2016 election. Earlier this month, Ye released his first political ad urging voters to write-in his name on their ballots (per The Hill).
West first announced his campaign on July 4th in tweet that read, "We must now realize the promise of America by trusting God, unifying our vision and building our future. I am running for president of the United States!" Not only is Ye an unsettling candidate for the presidency — his first presidential rally was little more than a string of somewhat outlandish assertions including an offer to give enormous sums of money to people who gave birth to children — but his campaign may actually have an impact on the outcome of the election.
A recent survey showed that Kanye had only gained the support of 2 percent of a small section of registered voters, but The New York Times points out elections have been decided by less in the past. Steffen Weiss, the Managing Director of Research Science for Morning Consult said in an email to the outlet, "Winning the presidency can come down to a razor-thin margin in a single or handful of states. Any independent candidate on the ballot in a battleground state, Mr. West included, could be consequential in an otherwise close race."