The Truth About Fox News' Melissa Francis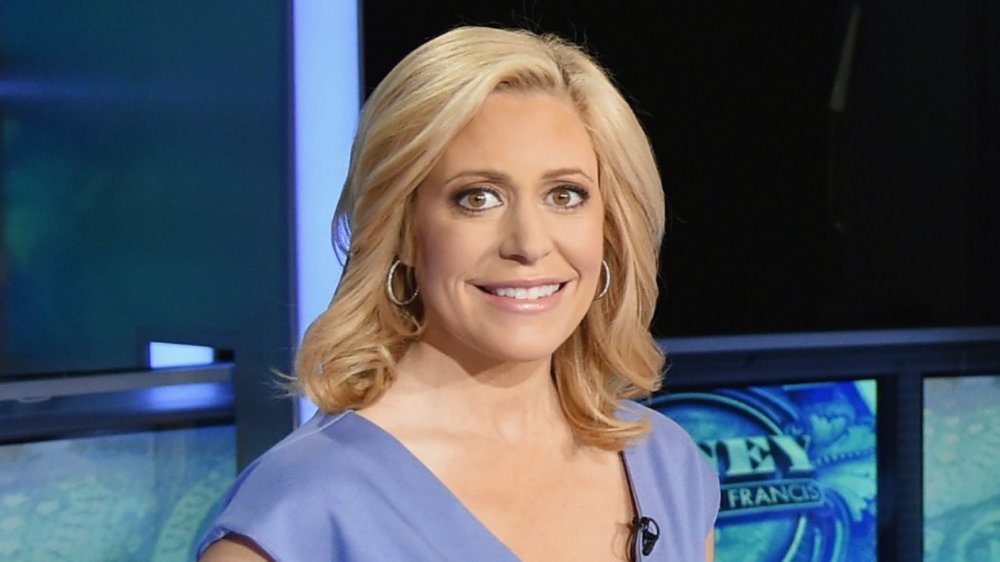 Mike Coppola/Getty Images
Regular viewers of Fox News' afternoon talk show Outnumbered may have noticed the absence of one of the shows' hosts for the last two weeks. Melissa Francis, who has worked for the network for six years and also co-anchors Fox Business' After the Bell, has been off the air since October 7, according to Deadline. A source close to Francis reportedly told The Los Angeles Times Francis has been fired, although Fox News merely cited programming changes. A representative told The Times, "Fox News Media regularly considers programming changes, including to its daytime lineup, and will launch new formats as appropriate after the election. These changes are being made independent of any other ongoing matter." A Fox News spokesperson said Francis has not been fired in a statement to The List.
That ongoing matter the representative referred to is likely the gender-based pay discrimination case Francis filed against Fox News claiming that she is paid less than her male counterparts. Fox News has a history of discriminatory behavior; the network made headlines in 2016 when founding executive Roger Ailes and host Bill O'Reilly were ousted over claims of sexual harassment and earlier this year when anchor Ed Henry was accused of sexually assaulting a colleague (per The Washington Post). Francis' claim has been in arbitration and both she and the network are staying mum on the proceedings. The news anchor's curious current circumstances don't tell the whole story of her interesting life though. There's much more to know about Melissa Francis.
Melissa Francis is no stranger to the camera
If Fox News' Melissa Francis seems at ease on air duking it out with commentators over the days' political happenings, that's because she got her start in TV at the age of nine. Francis played Cassandra Cooper Ingalls on The Little House on the Prairie from 1981 to 1982, according to Promipool. She then went on to appear in movies and the TV series Morningstar/Eveningstar before she changed course and attended Harvard, graduating with a Bachelor's degree in economics in 1995 (per Heavy). In 1997, Francis married her husband, Wray Thorn, and the couple now has two sons and a daughter.
Before landing her gig on Fox News, Francis worked for local news outlets and as a correspondent for CNET, covering finance, consumer products, and technology (per Fox Business). In the midst of building her career in broadcast journalism, Francis also became a published author. In 2012, her book Diary of a Stage Mother's Daughter was released, followed by the 2017 release of Lessons from the Prairie: The Surprising Secrets to Happiness, Success, and (Sometimes Just) Survival I Learned on America's Favorite Show. Francis also flexes her writing muscle quite often on social media, and her views aren't as specific as you might think.
Melissa Francis doesn't belong to any political party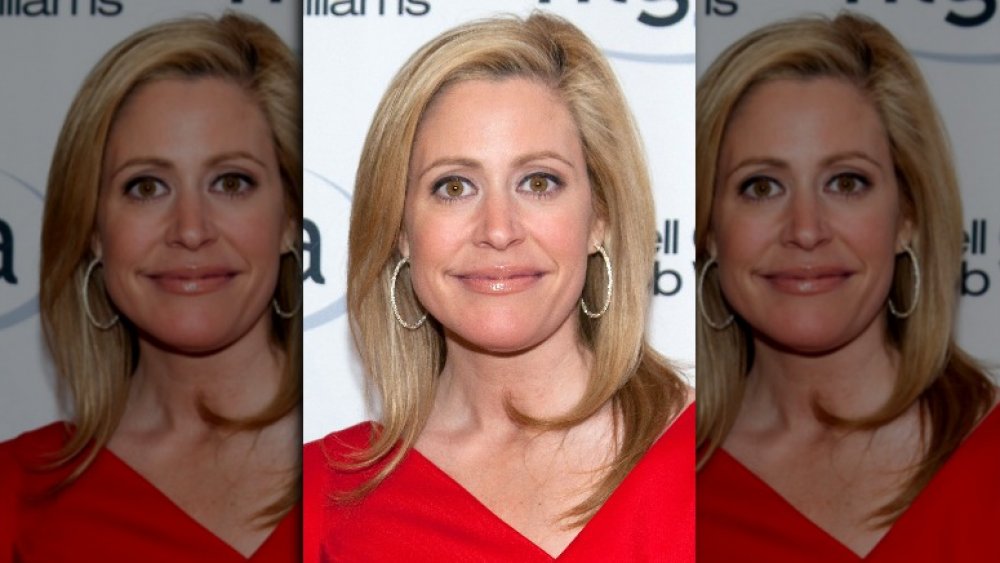 Ben Hider/Getty Images
A scroll through Melissa Francis' Twitter reveals the politico is not shy about sharing her opinions, but she seems to dole out a fair share of criticism to all parties. Despite her association with the right-leaning Fox News network, Melissa Francis claims she does not consider herself Republican. Her profile declares, "Not a member of any party; I consider every issue on a case by case basis."
Since Francis disappeared from her usual post on Outnumbered two weeks ago, her Twitter account has been uncharacteristically silent. Except of course for one ominous-sounding tweet on October 18. Contrary to Fox News owner Rupert Murdoch's alleged prediction that Biden will win in November, Francis' last tweet proclaimed, "Trump will win. I'm not advocating, I'm telling you to mentally prepare. Don't say I didn't warn you." Whether Francis will return to Fox News in time to comment on how the election actually plays out still remains to be seen.