Dream Home Makeover Stars Shea And Syd Share Their Favorite Reveals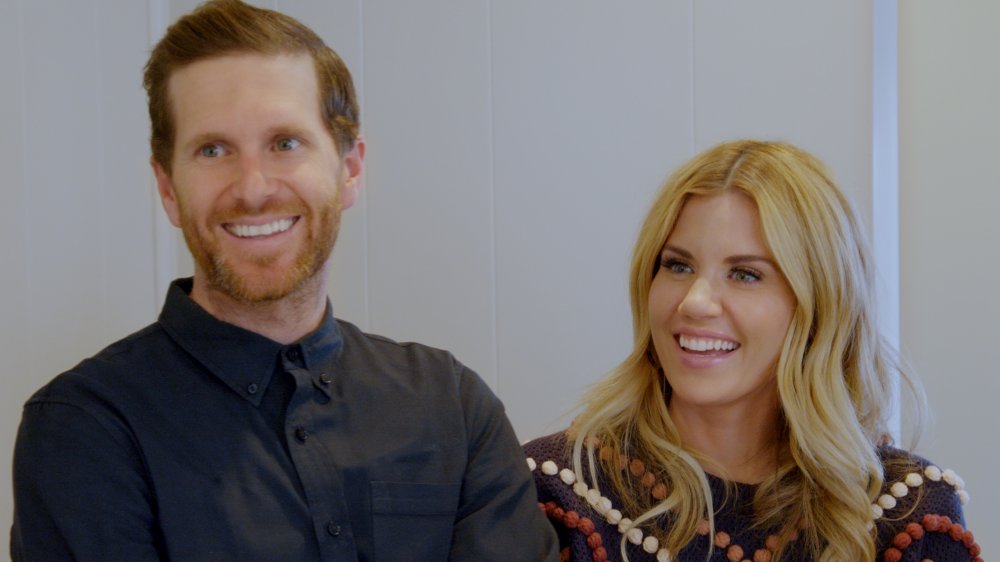 Netflix
If you have binge watched Dream Home Makeover on Netflix like basically every other human, you may have a favorite reveal. Was it the cozy movie room makeover? Or was it the whole house reno with a basement that would amount to any family's dream come true? Well of course, the show's stars Shea and Syd McGee also have a favorite reveal, which they, well, revealed during a recent People TV interview.
When asked which reveal was her favorite, however, Shea had to admit, "That's like picking a favorite child! You can't do that to me." But, she goes on to admit, "I loved all of them. But probably my favorite reveal is Lozano's at the very end." The designer is referring to the gorgeous kitchen makeover she pulled off for a well-deserving family who was planning for a deployment overseas. Meanwhile, her husband has another favorite reveal for quite a hilarious reason that you won't expect.
Why Shea and Syd picked each reveal as their favorite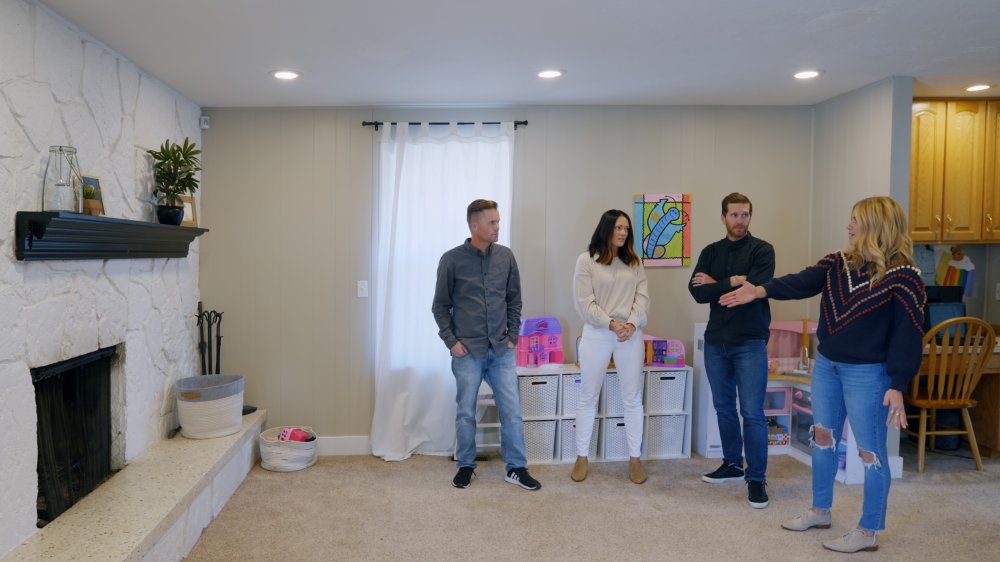 Netflix
According to Shea, the Lozano family planned and saved for the renovation for over a decade before they could enjoy the amazing space. Given that they would be separated for six months following the reveal, Shea said the experience of helping them realize a dream holds a special place in her heart. The finished room featured a multi-tone backsplash, about which Shea said, "I just want to give them a little extra texture in here, so this tile is the perfect way to do that. It has a little bit of white, a little bit of gray, and it ties all the tones together really nicely in the kitchen" (via Realtor.com)
Meanwhile, Syd shared that the remodel of a bonus room space the couple completed for the Call family was his favorite. Not only did he appreciate the treats the family left behind for him — "Some of the best cinnamon rolls I ever had in my life," he claims — but the dad of two says he could tell they were super excited about the results of the renovation. Shea said about her inspiration for this space, "I created two different sensibilities, using contrasting wall treatments. The dark paneling is moody, but the clean, white upper wall is light and bright."
Well, we'd happily take any of those rooms as our own!