These Baby Names Rose In Popularity After Tragedy Struck In 2020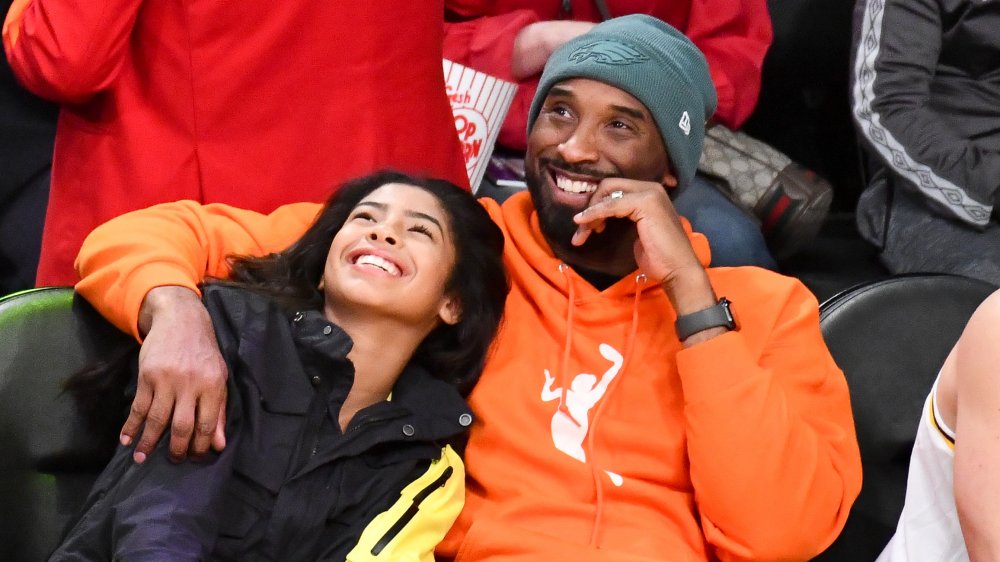 Allen Berezovsky/Getty Images
What do you name a baby born in 2020, a year marked by global devastation unlike anything else we've collectively experienced? Well, you do not name her Karen, according to a new survey by BabyCenter of more than 520,000 parents, which saw a 13 percent decline in this name's popularity. This much-maligned — and frequently memed — name has become associated with the sort of selfish entitlement blamed for the spread of the coronavirus. That's why you see Reddit threads called "Karen wants a haircut," according to The Atlantic. 
On the other hand, two names that have had meteoric rise this year commemorate the greatest tragedy our nation suffered before the pandemic hit U.S. soil — the helicopter crash that killed NBA legend Kobe Bryant and his 13-year-old daughter, Gianna. BabyCenter reported a 175 percent increase in the name Kobe, and a 216 percent increase in the name Gianna. Some celebrities have chosen these names for their little ones, including Bryant's former teammate, Pau Gasol, who, together with wife Cat, welcomed daughter Elisabet Gianna last month. "Elisabet Gianna Gasol, a very meaningful name for our super beautiful daughter!!" Gasol posted on Twitter to announce her arrival.
How politics has impacted 2020 baby names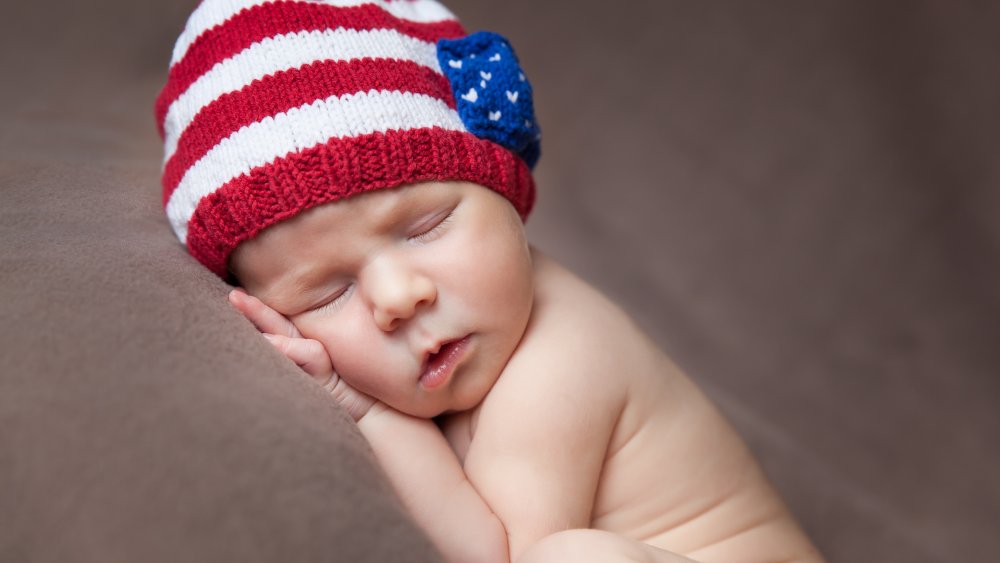 Shutterstock
The upcoming presidential election most certainly has had an impact on baby name popularity. The name Kamala is up 104 percent over 2019, presumably in honor of Vice Presidential candidate Kamala Harris. On the other hand, the name Donald dropped by 163 ranks in the top 1,000 list, to spot 984. The name Melania, however, continues to remain significantly more popular than it was prior to 2017, when it spiked after the president's inauguration, according to the Social Security Administration website. Joseph, a common Biblical name that's been one of the most popular boy names for the past 20 years, had a slight dip compared to its 2019 ranking.
Politics and 2020 current events aside, the 10 boy and girl baby names for 2020 are unchanged from the 2019 list, according to BabyCenter. The names Sophia, Olivia, and Riley were at the top of the list for girls, while Liam, Noah, and Jackson were the top ranking boy names.