Camila Cabello's Latest Transformation Has People Talking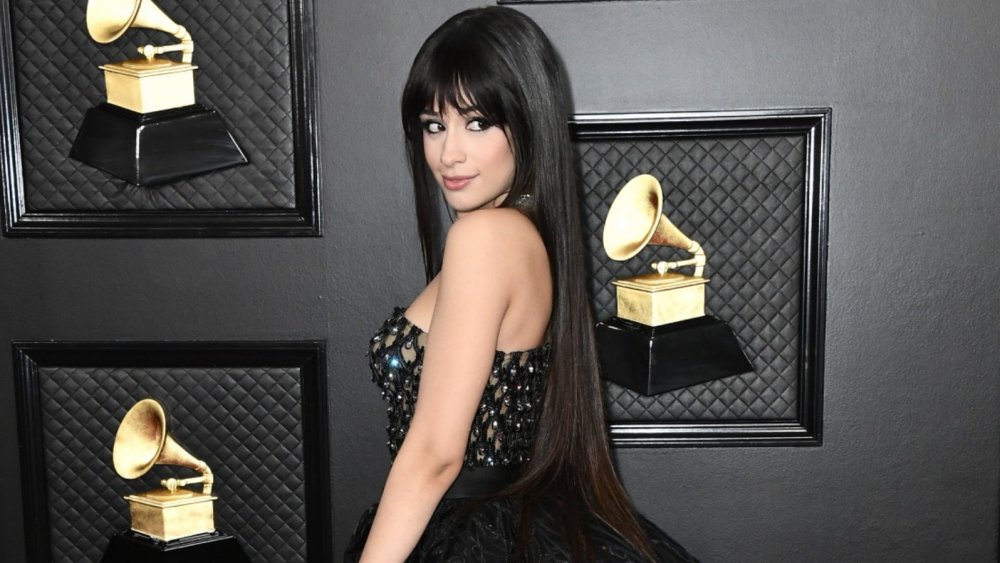 Kevin Mazur / Getty Images
In a move that would give most of us unbearable anxiety, Camila Cabello just lopped off her waist-length locks in favor of a shoulder-length bob and — spoiler alert — it looks gorgeous. According to Marie Claire, this is the first time the singer has ever cut her hair this short and her Instagram post backs that up. Cabello captioned a photo of her new cropped waves, "LOST MY SHORT HAIR VIRGINITY!!!! I've had long hair all my life it's TIME TO FEEL THE AIR ON THESE SHOULDERS BABY." She's throwing the camera a sly smile over one bare shoulder, clearly loving her sassy new style.
Actually, she's probably aiming that smile at the stud behind the camera (boyfriend Shawn Mendes), and who can blame her? But judging by the millions of likes the post has received, followers are loving Cabello's transformation. We're not sure what's better — how cute Cabello's cut is or how much simpler her morning routine just got.
Camila Cabello's hair routine couldn't be easier
Camila Cabello fans probably remember the singer used to always wear her hair straight, rather than in the bouncy, beachy waves we've seen lately. That's because, as Refinery29 reports, the curls are actually the result of a perm. She told the outlet, "I actually have straight hair, but I've always wanted curls," and she claims the added texture gave her a major confidence boost. Not only that, but the perm actually simplified her hair care routine.
Cabello explained her curls don't require any embellishment. She said, "I shampoo, condition, use a curl balm, then I just let my hair air-dry. I never use irons or anything. My trick is to tuck my bangs behind my ears so they get a soft shape and do that whole curtain thing. Like the curls, I feel like myself with my bangs — they just frame my face so well." This new, shorter cut, which still features those trademark bangs, definitely accentuates the carefree ringlet texture of Cabella's tresses. And, with less length to manage, her morning routine surely just got even easier. Honestly, we can't help but be a little jealous of that.