Here's How To Turn Your Lipstick Into A 3-In-1 Makeup Product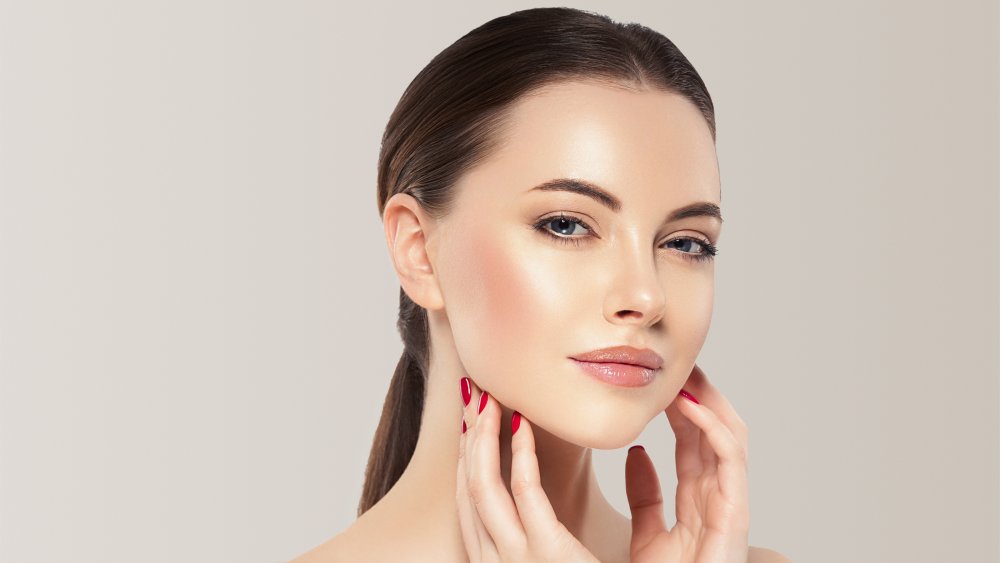 Shutterstock
They're all the rage: 3-in-1 makeup sticks and makeup pots are meant to lend a rosy hue to your cheeks, eyelids, and lips, all with one convenient product. Seems like something you should shell out a little extra for, since it's such a versatile product that it might save you money in the long run, right? Not necessarily. What if we told you that these multi-use products are just a very old makeup philosophy in new, more expensive packaging? And that you probably already have the perfect 3-in-1 product floating around your makeup bag and your purse? 
We're talking about your lipstick. Our grandmothers' generation was using their lipstick to liven up the rest of their faces long, long before products like Thrive Causemetics Triple Threat Color Stick, $36, were on the market. It's cost effective, it's easy, and it greatly expands your color options. Here are a few ways to get the most out of this tried-and-true, versatile makeup hack.
How to use your lipstick as cheek and eye color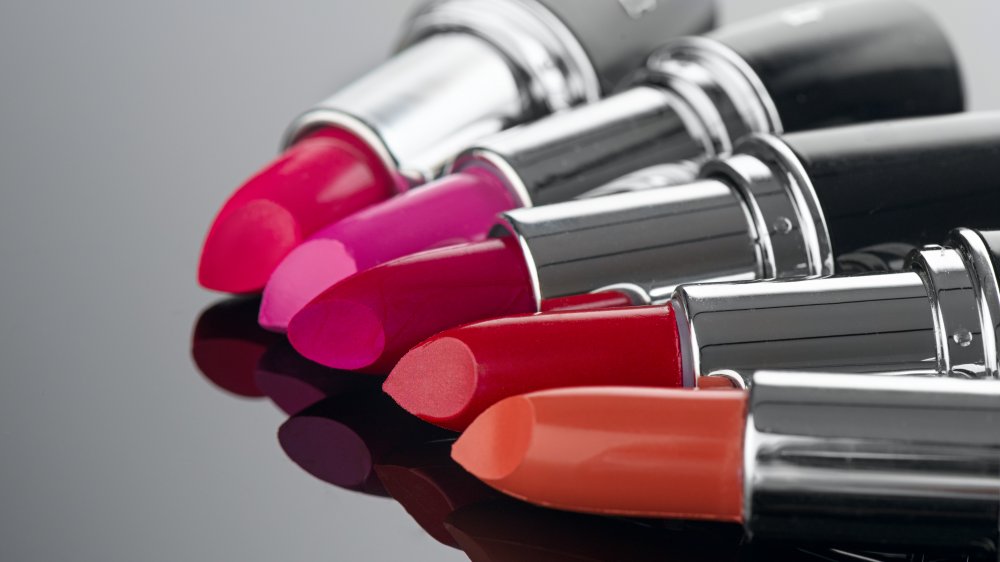 Shutterstock
While using lipstick as blush is a great way to get a rosy look, you don't need as much on your face as on your lips, so application is everything. Rather than applying it directly to your face, put a few dots on the back of your hand to see how the shade looks on your skin. If you like the hue against your complexion, use your fingers to dab and blend onto your cheeks (StyleCaster). If the color looks harsh, mix it with a little bit of moisturizer to soften the color and create an even more dewy, creamy look . Even professionals swear by this hack; makeup artist and Topshop beauty consultant Hannah Murray told British Vogue: "I'll often use lipstick as blusher on shoots, or even on myself — just blending it in with my fingers. It looks fresh, it shouldn't be something you have to labor over."
And lipstick also makes for a highly pigmented, creamy eye color. Byrdie lists its favorites for this purpose, everything from liquid lipsticks to matte shades. You simply dab lipstick straight from the tube onto your lid and blend with your finger, no brushes required. It also avoids the fading of powder shadows, and lip products are more pigmented than most cream eye shadows. And fun fact: You can also do this the other way around by mixing powder eye color with lip balm and applying it as lip color.