How The Bachelorette's Dale Moss Almost Lost Everything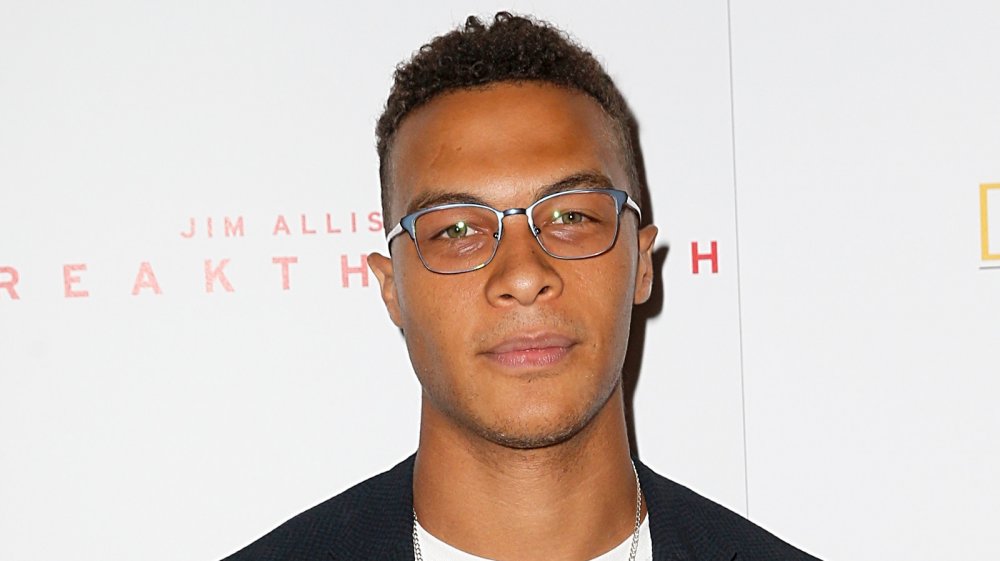 Dominik Bindl/Getty Images
Dale Moss seems to have it all. Per his LinkedIn, the former NFL athlete is a model and an entertainment personality who founded Moss Martin Media. He's also thought to have won the heart of Bachelorette Clare Crawley.
It's hard to believe that just a few years ago, Dale's life was in a very different place. In a YouTube video uploaded in January, the Bachelorette contestant opened up about just how difficult things got for him. "When I first came to New York it was a little over three years ago, I was playing in the NFL, had an injury to my shoulder, but I was almost four years in and just bouncing around with teams," he said. "And I had really no idea what I was gonna do. You know, I didn't sign a new contract. All the money I had was, you know, starting to dwindle. And I got a great business opportunity that really kind of opened some doors for me."
Unfortunately, that business opportunity did not turn out to be the big break Dale had hoped for. "But one of the things with that, I got it bad with a bad business partner and literally within a month, you know, I lost so much money in a deal that I was buried," he explained. "I had literally nothing to the point my family had to help me."
Dale Moss managed to turn his life around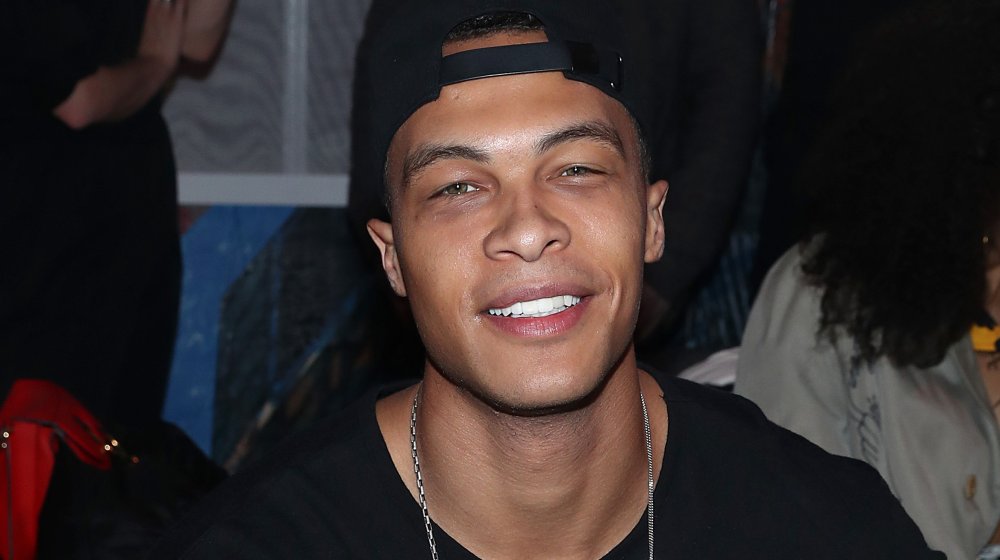 Cindy Ord/Getty Images
Thankfully, it wasn't long before Dale landed back on his feet. It was around then that he had started modeling, and was signed with Wilhelmina when the business deal went south. Dale said, "And I got a call and my agent is like 'Hey, Nike wants to book you for this campaign. We'd love to have you out in New York.' I was freaking out because I was like between my rent, you know, and things with family I couldn't even afford a plane ticket."
Nike ended up bringing him out to NYC, where Dale spent nights at a diner at John F. Kennedy International Airport. "I had a choice to say, you know, I could use the money that I have for a hotel and, you know, make this situation a lot harder or I could just stack this for this next few days and I can use this to start building a new life and a career because I was at my lowest point," he said.
Dale ended up turning his life around, moving to NYC where he now has a successful career. "At the end of the day, you just got to figure it out," he said. "Thankfully since then I mean even in three years, you know, I've been able to build a life and a career to the point, you know, having more success even than when I was playing in the NFL."