Why Ant Anstead's Latest Instagram Post Has Fans So Concerned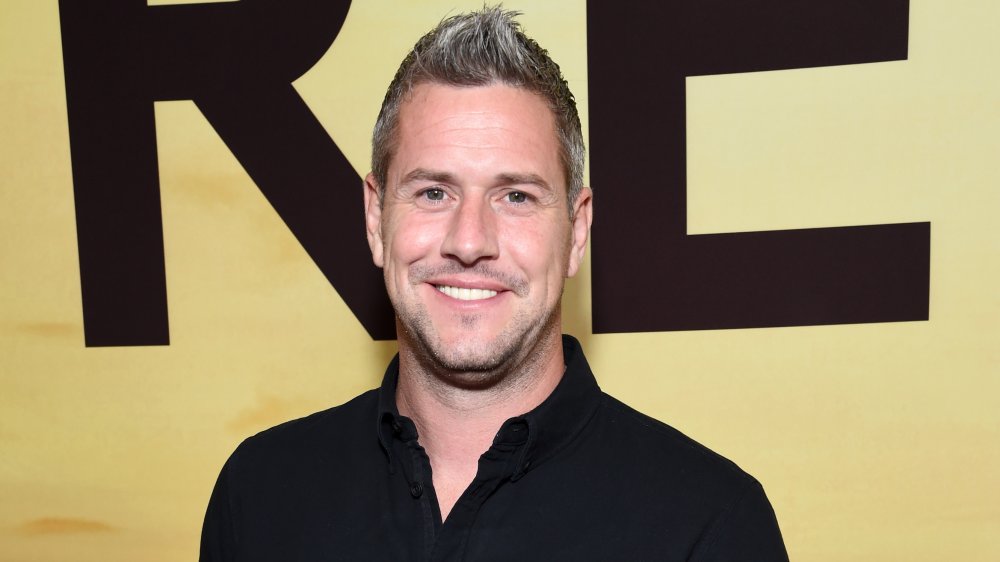 Michael Kovac/Getty Images
Fans of British TV host Ant Anstead may already have been concerned about the star. After all, he has seemingly taken his split from HGTV star Christina Anstead pretty hard. It appears the separation after less than two years of marriage was her idea — at least that is what the dad of three has intimated on social media, with Instagram posts like, "I never gave up on us. I pray Christina's decision brings her happiness."
The two celebrities have reacted to the end of their union very differently as well. While Ant has openly documented his healing process — he has turned to spiritual guidance and a breakup recovery program, namely — his estranged wife bought a yacht, and named it "Aftermath." To be fair, the Christina on the Coast star has done some self reflection, noting on Instagram, "I never thought I would have one divorce let alone two. I never thought I would have 2 baby daddies — but sometimes life throws us curve balls. Instead of getting stuck in these 'setbacks' I choose to look at these challenges as opportunities to grow."
But now, Ant Anstead's latest social media post has fans worried he is seriously struggling.
Ant Anstead has lost a startling amount of weight post-Christina breakup
Just weeks after splitting from his wife, Anstead shared a photo of himself at work looking shockingly thin. When commenters sounded the alarm about the weight loss, the jilted husband admitted he has dropped 23 pounds since separating from Christina (via People). He then reassured his fans that he would get the weight back on.
Anstead seemed to joke about the weight loss — he shared emojis of pizza, burgers, cake, and donuts to comfort concerned followers. It's entirely possible the Wheelers Dealers host dropped weight after participating in Rise Up Kings, a faith-based program that has helped him cope with his split. The regimen saw Anstead pushing his body physically in a series of challenges, which he documented on Instagram.
Still, many fans were very complimentary of Anstead's new look, saying he looked "hot." Others expressed wanting to take care of the star. "The mom in me wants to bake u a big batch of homemade cookies," one commenter said. Words of encouragement also filled Anstead's page, like, "Best wishes and keep smiling," and "Wishing you happiness!" Finally, one commenter said, "You are so handsome. Someone will scoop you right back up!"