Did Borat Actually Crash A Mike Pence Speech?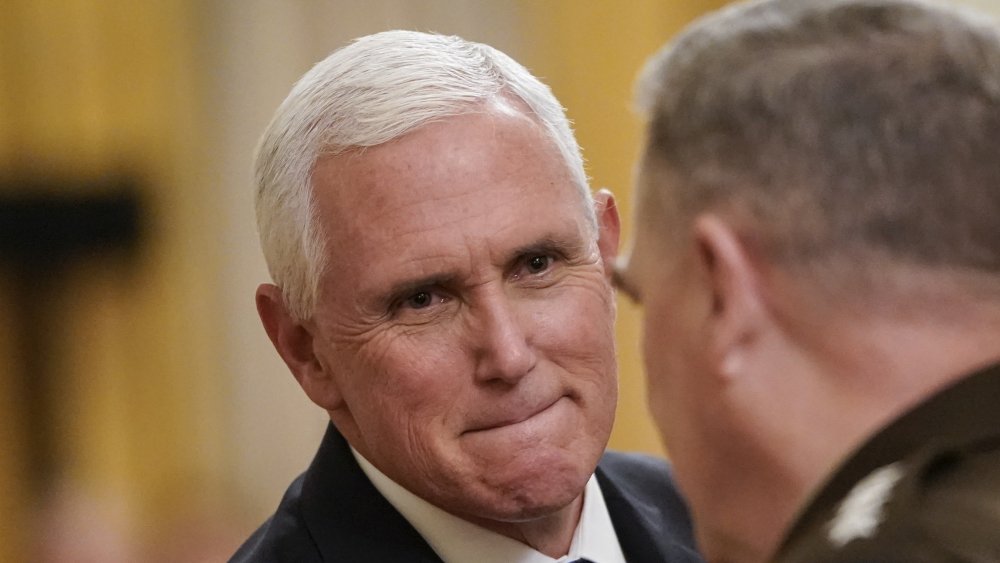 Drew Angerer/Getty Images
The over-the-top and often raunchy costumes and antics of Sacha Baron Cohen as Borat are back, which means more names to the list of unsuspecting victims duped by the comedian playing the role of a Kazakh journalist. On that list include some big names, including Rudy Giuliani. Probably the highest level target was Vice President Mike Pence, where Cohen as Borat dressed as Donald Trump to present Pence with his daughter, who he had slung over his shoulder. And it wasn't movie tricks or stunt doubles to get the Vice President on camera, Cohen as Borat really did crash a Pence speech dressed as Trump and he did get thrown out? (via Vulture).
It was the Conservative Political Action Conference, or CPAC, where it went down, and it was reported back when it happened without people realizing who it was. From The Hill on February 27, 2020, "Security escorted a man dressed as President Trump out of the Conservative Political Action Conference during Vice President Pence's address on Thursday. The protester began to yell during Pence's address to the gathering at the Gaylord National Resort & Convention Center before he was intercepted by security." And a user posted on Twitter footage of the exit back when it happened.
Borat as Trump took five hours and hiding in a toilet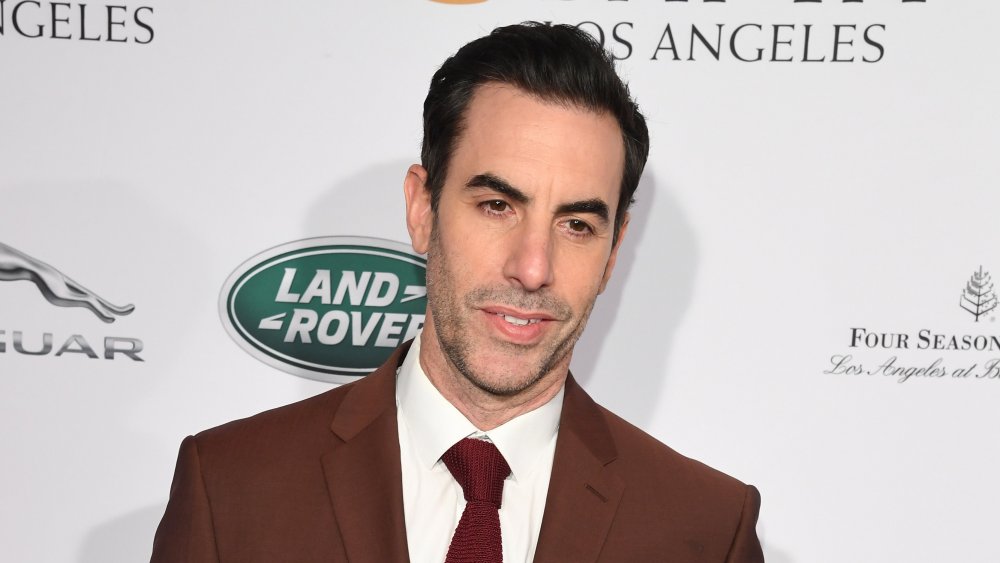 Daniele Venturelli/Getty Images
Cohen told The New York Times about his experience at CPAC. "I spent five hours in makeup that morning with the prosthetic team changing my face into Trump's face. This fat suit is huge. It's a 56-inch fat suit to turn my waist into Trump's because we had estimated that was the most realistic. Then I ended up hiding in the bathroom, listening to conservative men go to the toilet for five hours until I broke into the room. We were surrounded by Secret Service and police and internal security."
Streaming on Amazon Prime, the sequel to the 2006 hit has the full title Borat Subsequent Moviefilm: Delivery of Prodigious Bribe to American Regime for Make Benefit Once Glorious Nation of Kazakhstan. Pence's team was also probably a little peeved since for a while on the official Writers Guild of America website, the title was Borat: Gift of Pornographic Monkey to Vice Premiere Mikhael Pence to Make Benefit Recently Diminished Nation of Kazakhstan (via SlashFilm). That title has since been taken down, but the footage of Cohen as Borat as Trump at CPAC lives on.