Here's How Much Mark Kelly Is Really Worth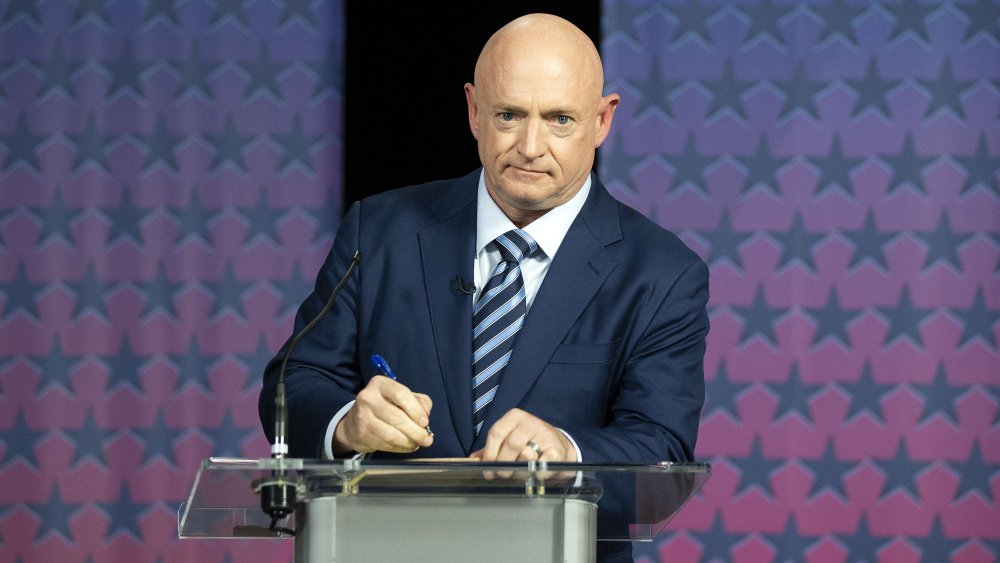 Pool/Getty Images
Arizona's Democratic Senate candidate Mark Kelly has enjoyed a remarkably successful career, going from serving in the Navy to being an astronaut, before finally running for a seat. Incredibly, his political ascent began with the attempted assassination of his wife, former Rep. Gabrielle Giffords, in 2011. Her recovery requirements forced Kelly to pursue his business interests more aggressively. "Through a very unexpected situation, what happened to Gabby, I wound up having to leave my career in the Navy and at NASA, and Gabby resigned from Congress," Kelly told AZCentral. "Like a lot of other astronauts, I went out there as a self-employed person and found opportunities for work."
Kelly turned his hand to everything, including book deals, paid public speaking appearances, corporate board memberships, investments, and business consultations. His rise hasn't been without speed bumps, however. As AZCentral noted, opponent Martha McSally has raised questions over Kelly's dealings with China, his involvement with what has been dubbed a sexist marketing campaign, and his reputed financial ties to businesses whose records are wildly at odds with his own public stance on environmentalism. Still, Kelly has come out on top in spite of it all.
Mark Kelly is an incredibly wealthy politician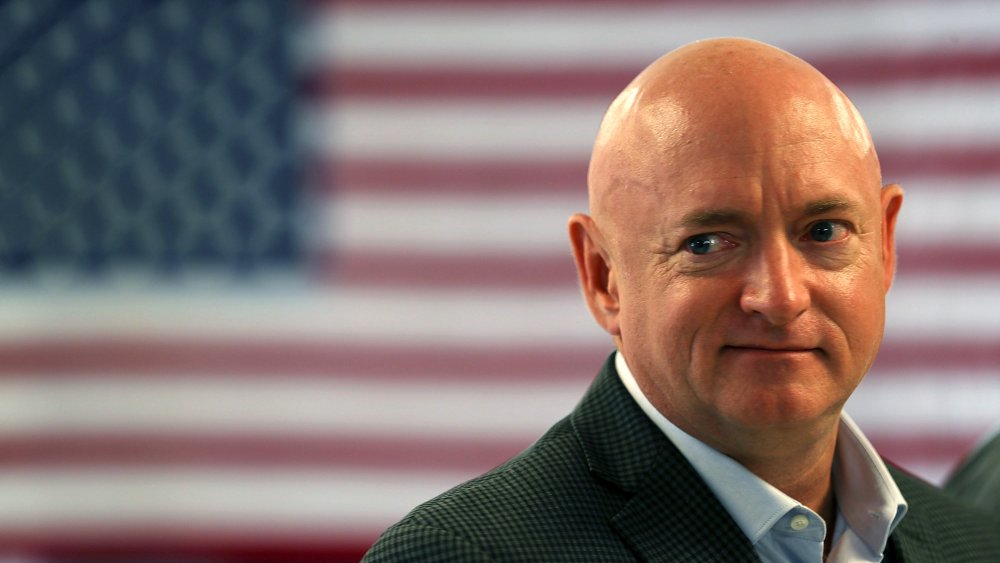 Joe Raedle/Getty Images
According to AZCentral, Kelly and Giffords' 2011 financial disclosures put their net worth at a casual $2.1 million. However, by the time Kelly was filing as a candidate in 2019, their earnings had jumped to between $10 million and $27 million. If Kelly were elected, he'd be one of the richest people in Congress. AZCentral reported in 2019 that Kelly earned a whopping $1.8 million in speaking fees alone over the past year and a half, as per his most recently filed records.

Over the past few years, Kelly has transformed himself from the spouse of a congresswoman to a Senate candidate in his own right. Thanks to his high-profile public persona, he's become a bona fide brand and although the change has drawn criticism from certain corners, there's no doubt it's working for Kelly, who is highly sought after by corporate America but remains stringent in his beliefs. Besides, his campaign spokesman, Jacob Peters, reckons Kelly's earnings simply showcase his demonstrable success.
"Mark is the son of two police officers who went to public schools, became a Navy combat pilot, and eventually the commander of the space shuttle," Peters said. "He's grateful for the opportunities he had to serve his country. Like other astronauts, after a 25-year career in public service, Mark had a lot of speaking and business opportunities that came out of his experiences."