Gigi Hadid's Post-Baby Selfie Stuns Fans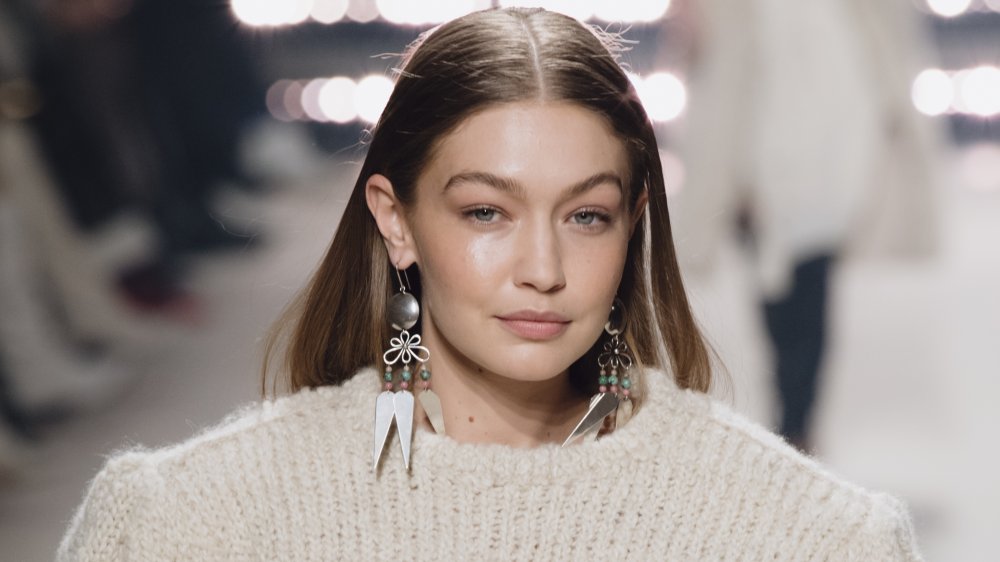 Kristy Sparow/Getty Images
It has been just over a month since Gigi Hadid welcomed her first child with singer Zayn Malik (via Elle). The new dad announced the birth of the little girl via Instagram on September 23: "Our baby girl is here, healthy and beautiful," he said, adding, "to try put [sic] into words how i am feeling right now would be an impossible task. The love I feel for this tiny human is beyond my understanding. Grateful to know her, proud to call her mine, and thankful for the life we will have together x."
The 25-year-old new mom has laid low for the most part since welcoming her daughter. Like Malik, Hadid shared an image of their little one's hand on Instagram to announce the happy news of her arrival — it seems clear the couple is intent on giving their child as much privacy as possible. But we haven't even seen the very public model on social media — until now. Hadid recently posted a selfie to encourage people to vote. But her important political message isn't what has people talking.
Gigi Hadid is runway ready post-baby
Okay, we'll just come right out and say it: Gigi Hadid looks pretty amazing for just having had a baby. Which is what her followers were quick to point out. "girl you look SO GOOD," one follower praised the star.
The image is a somewhat shocking one given that the last time we saw the model was in a photo she posted of her adorable, big pregnant belly. "From about 27 wks," Hadid captioned the sweet photo, adding, "time flew." Meanwhile, there's no word on how Hadid has managed to regain her figure so fast post-baby. Breastfeeding? Good genes? This is only conjecture, as she and Malik have been as mum about the details of the early weeks of their daughter's life as they have been about her name, which still has not been shared. 
The star's mom, Yolanda Hadid, offered the only real update: yet another photo of the little girls' hand on Instagram. The former reality star captioned the image, "My heart is expending [sic] with so much love and joy for this little baby girl she is an angel sent to us from above.....Thank you Mommy & Daddy for making me a Oma, I love every minute of it."