The Sweet Way Blake Shelton Proposed To Gwen Stefani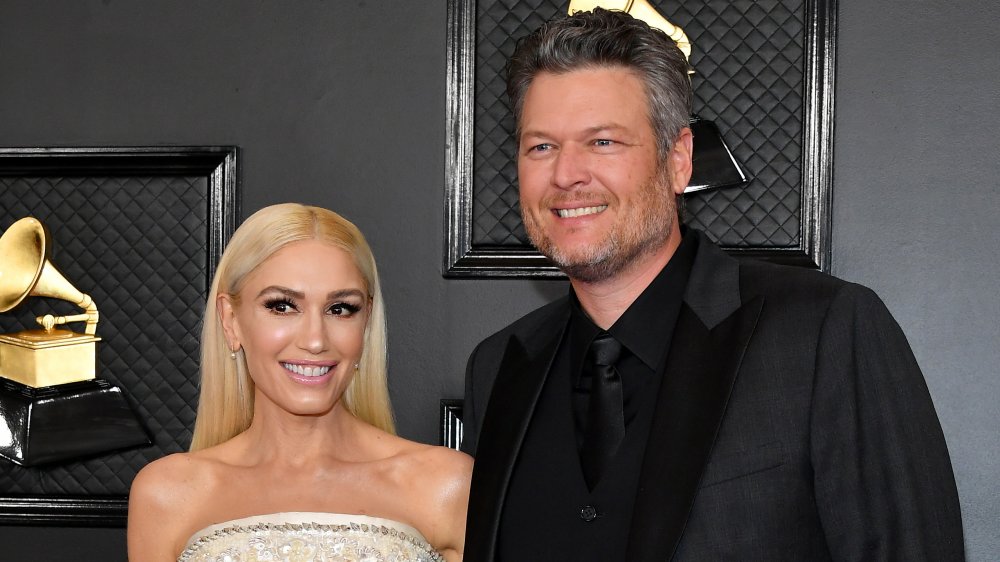 Amy Sussman/Getty Images
The romance between Blake Shelton and Gwen Stefani gets cuter and cuter. Not only are the happy couple now officially engaged, but now we also know the sweet way he proposed to Stefani and it's pretty adorable.
A source told Us Weekly that Shelton had Stefani's engagement ring custom-designed, and even asked for her dad's permission before popping the question. "It meant so much to Gwen that Blake was so traditional about it," they said.
The place that Shelton proposed to Stefani also was very special. Fans glimpsed the setting in the beautiful engagement picture the couple posted on Instagram. A source told Hollywood Life that the pic was snapped in a place that was not only lovely, but also significant for Shelton and Stefani. "Blake built a beautiful chapel for Gwen on his property in Oklahoma and he felt it would be really special to propose there," they said.
This is why Blake Shelton built Gwen Stefani a chapel
Even sweeter is the reason that Shelton built a chapel for his bride-to-be. While the couple is based in Los Angeles, they have been staying at Shelton's Oklahoma property out in the country during the COVID-19 pandemic. "He originally built the chapel for Gwen because she is a very devout Catholic and he wanted to make her feel comfortable with her transition from LA to Oklahoma," said the source. "Her faith is incredibly important to her and Blake knows that."
They added, "So, he felt that [the chapel] was the perfect place to propose because it has so much meaning to the both of them. Gwen loves the chapel so much and she even has a necklace with a charm of the chapel that she wears often."
Another source told the outlet that Shelton and Stefani are in it for the long haul. "This engagement was a long time coming but for them it is the right time," they said. "They are very much in love and Blake and Gwen who have been married before are determined to make this their last marriage, they know they are each other's soulmates."