The Real Reason Chris Harrison Sent A Bachelorette Hopeful Home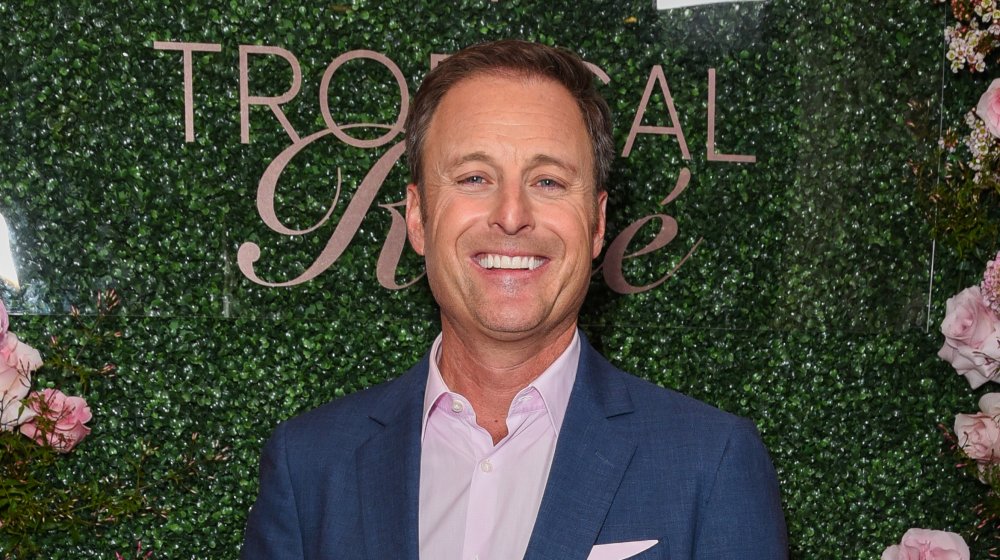 Presley Ann/Getty Images
When Zach J. got the one-on-one date with Clare Crawley this week on The Bachelorette, he was clearly pumped. Unfortunately, the spa day followed by hang out time by the pool quickly turned into the hopeful for Crawley's heart's worst nightmare. Because their encounter went so poorly, the 39-year-old didn't even feel comfortable enough to show up to dinner to explain why she wanted him to go home. Instead, long time Bachelor host Chris Harrison stepped in to tell Zach his journey on the show had come to an end.
But what went so wrong on the date that Crawley left a potential suitor hanging? Early in the date, the Dale-obsessed Bachelorette admitted she was getting an odd vibe from Zach, but things didn't seem so bad she would refuse to go near him. "I've been getting this very weird energy from Zach, but the truth is now having somebody like Dale in my life, it puts me in a weird position in front of other people," Crawley told the camera at one point during their spa time (via ET). She also conceded, "A relationship can be really hard, because you can be giving the signals, and they're not receiving them, or they can be showing their love a way, and I'm not getting it." The star of the show went on to say she hoped to at least give Zach a chance, and respect the process
Where the date went horribly wrong
It was a kiss that turned the date from just weird to wrong. Clare and Zach were hanging by the pool when she tried to kiss him. Apparently signals got crossed, and he didn't lean in. The Bachelorette tried to exit the pool, but Zach grabbed her and said, "No, why did you stop? I was right there, why did you stop? What happened?" Unfortunately, as Crawley tried repeatedly to leave, he was holding onto her and pressing her about the smooch mixup, apparently making her very uncomfortable.
Once Crawley left, Zach said it wasn't his intention to make her feel bad, but the damage had been done. "Zach just made me feel really uncomfortable. I go in for the kiss to Zach, he pulls away, and the second I just tried to walk away, he grabs me. That kind of triggers me, and kind of scared me," she was seen telling the camera moments later, adding, "I didn't want to be near him in that moment. If I want to walk away because I'm uncomfortable, let me walk away."
Crawley admitted she might be "extra sensitive" given past "traumas." She also says given her past abusive relationship, it isn't something she is willing to discuss with him. Thus, Harrison arrived at dinner to inform Zach his date wasn't coming. "Unfortunately that means you're going to be going home. I'm sorry, man," the host told a shocked Zach.
The aftermath of the cringeworthy date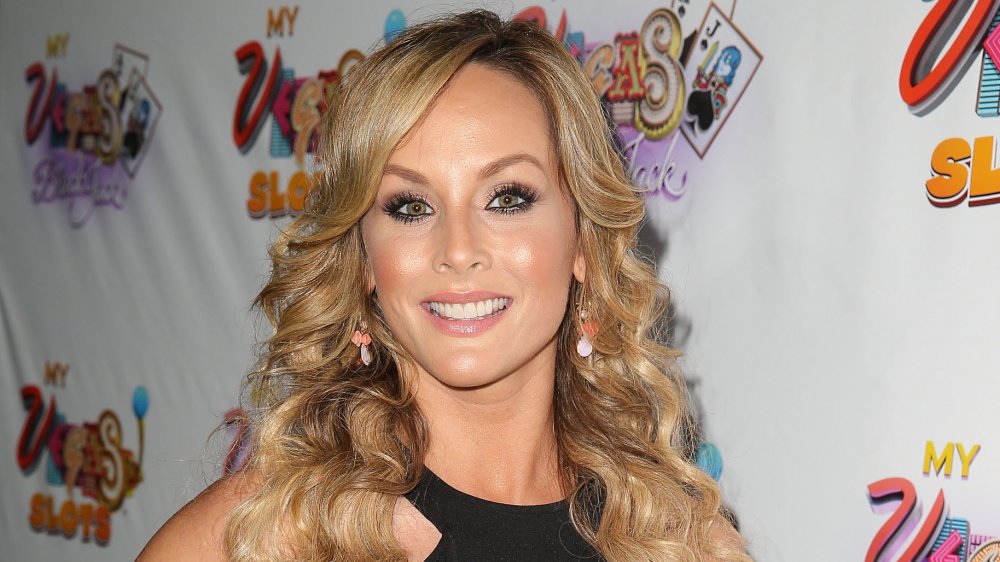 Imeh Akpanudosen/Getty Images
According to Us Weekly, Zach has been sharing calls for "Justice for Zach J" to his social media and reposting comments by fans who hope he will be cast on Bachelor in Paradise following his abrupt exit from the show. Meanwhile, Bustle notes this was the first time in the franchise's history that Harrison has sent a contestant home instead of the show's lead. Obviously the seismic Bachelor Nation event sent shockwaves through the world of social media. Some viewers felt strongly that Zach J. did nothing wrong during his one-on-one date. Others seemed to think it was a copout that she didn't face Zach and tell him why she wanted to end their relationship. On Zach's Instagram, one supporter said, "Literally almost in tears over how she did you. You handled that with such class though. You are adorable and super sweet!!"
No matter who was in the wrong, it seems Crawley only has eyes for one man: Dale. Perhaps she was looking for an excuse to end her time with Zach? Maybe she truly was triggered by his behavior and didn't feel comfortable seeing him again, which no one should fault her for. Either way, it seems her time on the show is limited — at the end of the episode that saw Zach going home, we saw a clip of Tayshia Adams emerging from a pool in a red bikini, intimating she will soon replace Crawley at the Bachelorette.