The Truth About Sara Gideon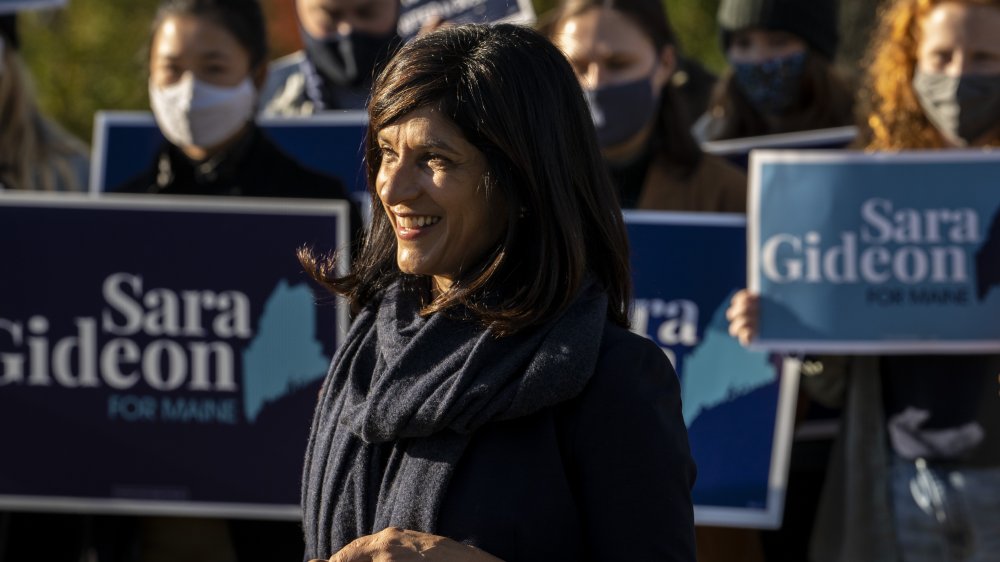 Sarah Rice/Getty Images
Rhode Island native Sara Gideon met her husband, Ben, while studying at George Washington University in Washington DC. By 2004, they'd moved to the coastal town of Freeport, Maine, where she lives to this day (via Emily's List and Maine Public). This isn't a love story. It wouldn't be important that Gideon is married at all — except for the fact that, five years after they moved to Maine, it was her husband who someone asked to run for Freeport Town Council (via The Cut). Sara did instead. She was successful. "I think people saw me out ... with a double-stroller every day," Gideon told Maine Public.
She's been making waves ever since. Case in point? You might not remember when Gideon, serving as Speaker of Maine's House of Representatives, did away with its seating chart, which traditionally separated Democrats from Republicans. Her colleagues certainly do. It led, per The New York Times, to more bipartisan cooperation.
Today, Sarah Gideon is representing District 48 in Maine's State House and running for US Senate against the longtime Republican incumbent, Susan Collins (via Vote Smart). It's a race so important that even former president, Barack Obama, has thrown his weight behind Gideon. "In Maine, you've got a big responsibility this year," Obama told voters in a videotaped message, "not only are you choosing who represents you in Washington, you can also determine which party controls the senate ... we need leaders like Sara who are looking out for working families."
Sara Gideon's setting fundraising records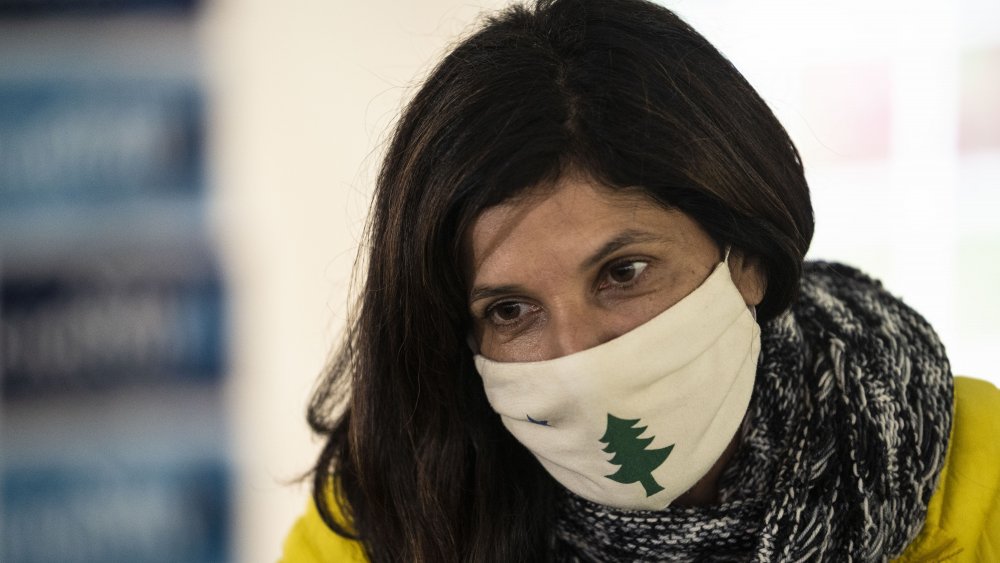 Sarah Rice/Getty Images
Gideon is running on a pro-choice, LGBTQ+ friendly, health-care-reform, and clean energy-centered platform. In Maine's state House, she's worked to successfully pass bills expanding women's access to abortion, and to facilitate voting rights (via HuffPost). Her progressive platform is attracting an unprecedented amount of financial support.
According to News Center Maine, the Senate-hopeful has raised more money than all but three senate candidates on the national stage, having so far raked in over $68.5 million in donations. The staggering figure is more than twice what Susan Collins has managed to fundraise. Together, campaign finance expert Anthony Corrado told News Center Maine, Gideon and Collins have "raised as much money as all of the general election candidates and all of the house general election candidates in Maine since the year 2000."
Perhaps Gideon's husband has helped her fundraising efforts. Ben, per Maine Public, worked on former US Representative Tom Allen's gubernatorial and congressional campaigns. And it was Allen's failed bid against Collins in 2008 that held the previous record for most campaign funds raised in the state (via New Center Maine). Back then, the two candidates, combined, raised only $14 million. If Politico is to be believed, Gideon's now spent more than three times what Collins and Allen managed to raise 12 years ago. She's still sitting on a comfortable $20 million, ample funds to combat any late October surprises.
This is who Gideon was growing up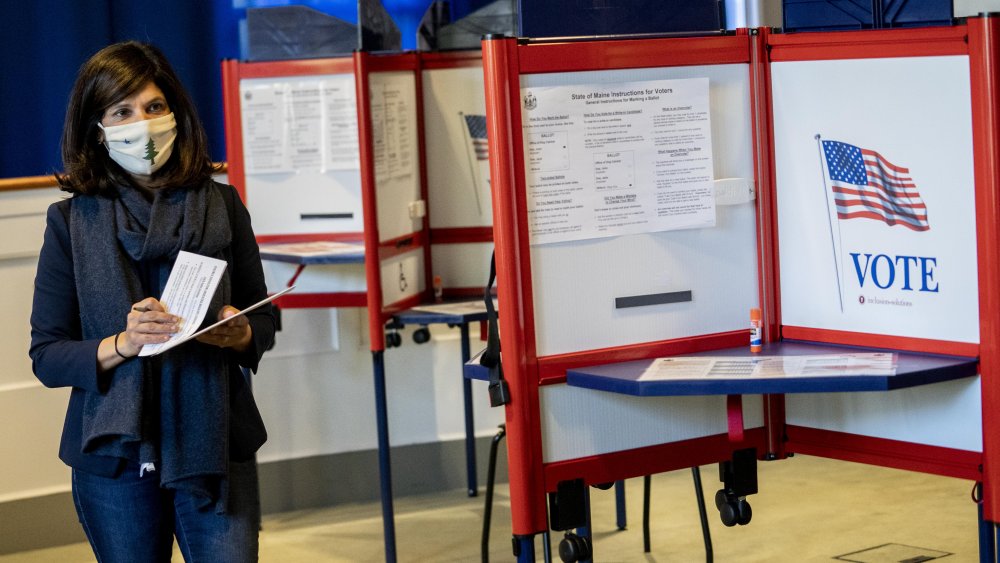 Sarah Rice/Getty Images
Born in Rhode Island, Gideon describes her early years as "in some ways ... just a very typical suburban childhood" (via Maine Public). The Boston Globe says that she graduated from East Greenwich High School in 1989. The traces that Gideon left in her high school's 1989 yearbook paint a picture of popularity. Per EG News, Gideon was a cheerleader who did track and field and who was voted into prom court. A former teacher told EG News that Gideon was "bright, intelligent [and] very inquisitive." And, then there's this. She's always had a thing for politics. While growing up, she interned for former US Senator from Rhode Island, Claiborne Pell (via Go Local Prov).
Behind Gideon's idyllic American upbringing is another all-American story: that of hardworking immigrants. Gideon's father, who became a pediatrician, moved to the United States when he was 24 years old (via Maine Public). Her mother, on the other hand, was born in America. But her mother's Armenian parents moved to the US, fleeing genocide. "That's really a big part of who I am and also how I see the world around me," Gideon told Maine Public. If she becomes Senator, she'll become, per The Economic Times, only the second Indian-American to ever serve in the US Senate, behind vice presidential candidate, Kamala Harris.