The Real Reason This Selling Sunset Star's Wedding Makeup Is Stirring Up Drama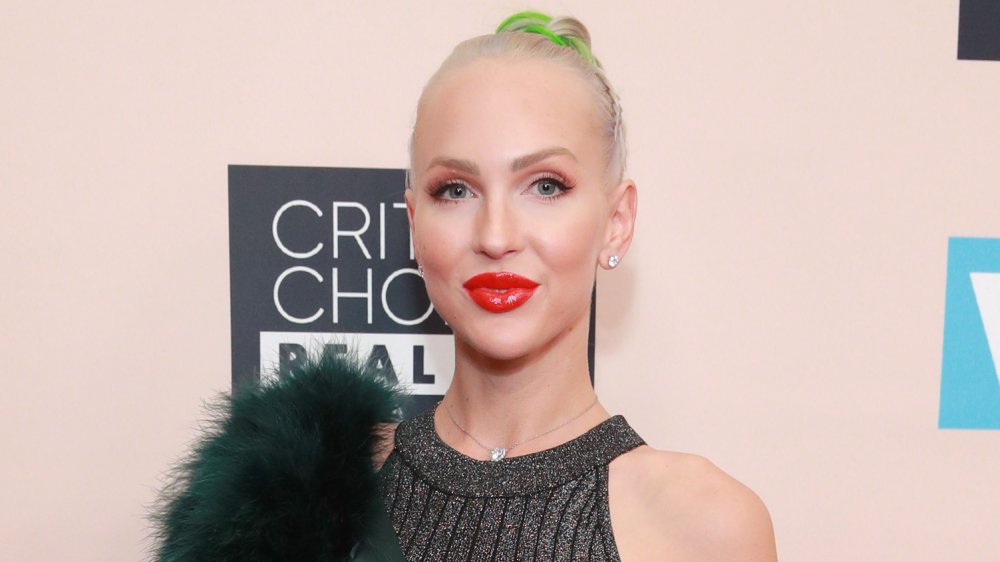 Rich Fury/Getty Images
Fans of Selling Sunset will know that the incomparable Christine Quinn doesn't take guff from anybody. She's also unapologetically herself at all times, no matter the scenario. In its third season, the hit reality show featured her awe-inspiring dark fairy-tale wedding, which showcased, among other things, Quinn's two stunning black gowns, her bleeding wedding cake, and all of the various spooky-cute accoutrements that made the event feel so quintessentially her.
The Winter Wonderland-themed event was truly spectacular, and Quinn was proud to show every detail off on Instagram. However, one pretty major element is now being called into question thanks to an interview during which Quinn was either misheard, misquoted, or maybe simply spoke out of turn. Either way, difficult questions are being leveled at the Selling Sunset star as fans and critics alike wonder whether Quinn is being honest or unwisely trying to toot her own horn. Let's dive directly into the drama. 
Did Christine Quinn do her own makeup or not?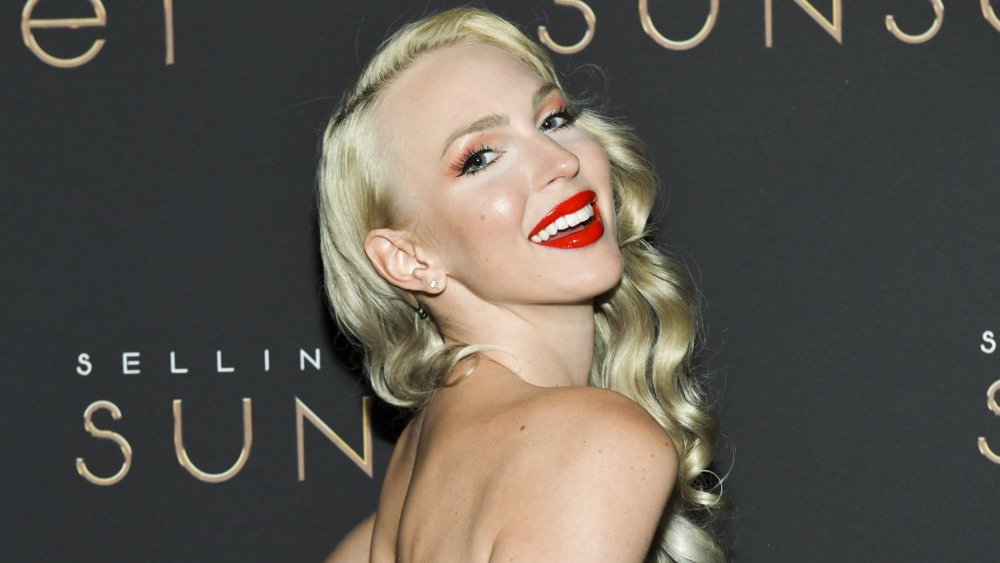 Rodin Eckenroth/Getty Images
For the luxuriously Gothic day that Christine Quinn's wedding was, she opted for a classic Hollywood glam look with a deep red lip, but minimal fuss elsewhere. And, during an interview with The Star, Quinn seemingly took credit for doing it all herself. The article initially read, "Quinn, who describes herself as 'really, really artistic,' does her own makeup. She even did it for her wedding." However, it's since been changed to read, "Quinn, who describes herself as 'really, really artistic,' does her own makeup, including when she's filming the show." The Selling Sunset star's reputed makeup artist for the day, Katrina Guevara, spotted the error and quickly called out Quinn for lying.
"The makeup industry is competitive enough and for Christine Quinn @thechristinequinn to blatantly lie and say she did her own makeup on her wedding day is truly distasteful and disrespectful!" Guevara raged on Instagram. Guevera advised that it was incredibly hurtful for someone with considerably more fame than her to neglect to give credit where it was due (The Star hasn't credited her either, as Guevera noted with screen-shots comparing the amended article). Quinn has yet to comment, as of this writing, and it's entirely possible she was misquoted, because it seems like a strange thing to lie about (especially considering how easy it was to disprove).