The Reason Louboutin Isn't Worth The Money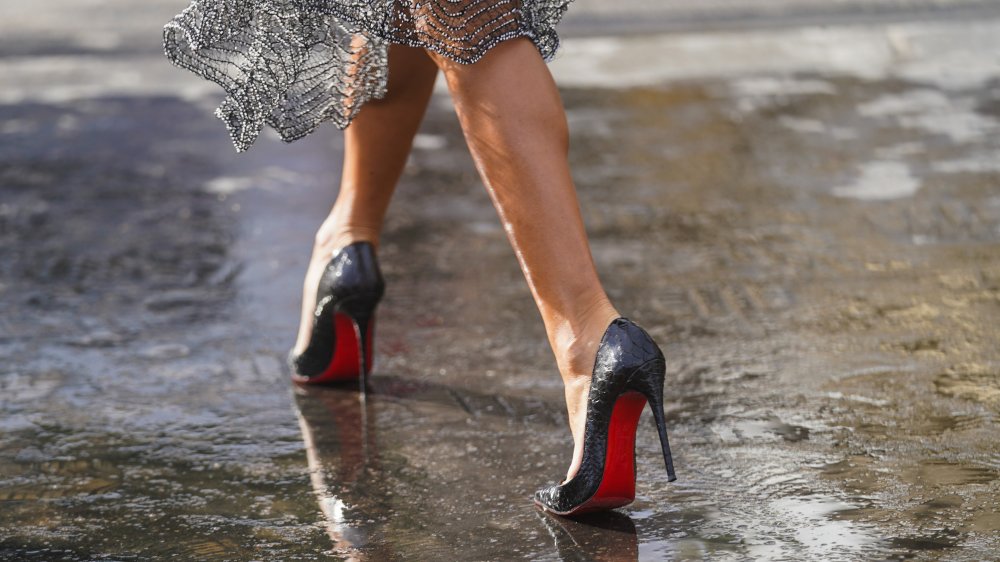 Edward Berthelot/Getty Images
They say beauty is pain — but for Christian Louboutin, it's basically his entire business philosophy. Louboutin is a luxury fashion brand that has been styling the elite since the '90s. The company almost single handedly brought the stiletto back into fashion in the '90s and early 2000s, Louboutin himself viewing high heels — and super high heels, as he's commonly known for — as a way to "allow women to express themselves and break free of crushing norms" (via Global Times).
The shoes' red soles have become so iconic  that when those of us fortunate enough to own a pair put them on and stomp the pavement, they're instantly recognizable. A smart tactic for developing a multi-billion dollar company that sells half a million pairs of shoes each year (via New Yorker). But with shoes that cost nearly an arm and a leg — the average pair starting at $695 and going all the way up to $6,000, according to Business Insider — it begs the question: is this brand really worth the cost? Well, we don't think so.
Louboutin shoes are known for being uncomfortable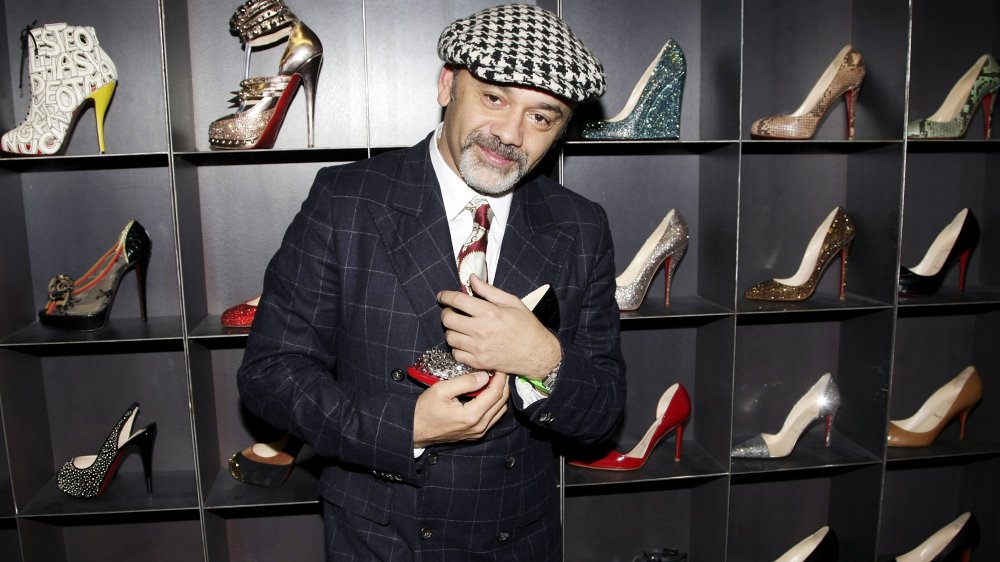 Florian Seefried/Getty Images
To put it frankly, Christian Louboutin really doesn't care if you find his shoes uncomfortable. And while the fashion mogul claims he doesn't try to make the shoes painful, he's not particularly interested in modifying the comfort level for anyone. "People say I am the king of painful shoes. I don't want to create painful shoes, but it is not my job to create something comfortable," he explains to Vogue. "I try to make high heels as comfortable as they can be, but my priority is design, beauty and sexiness. I'm not against them, but comfort is not my focus." Fair enough.
Louboutin sees his shoes as fashion iconography — as art. And while this is certainly a beautiful idea in theory, it's not especially practical. If you have the budget to splurge on a pair of high heels, does it make sense to buy a pair that are nearly too uncomfortable to walk in? Wouldn't you want to walk around in and show off your beautiful investment? If that's the case, Louboutin might not be for you. "I don't want people to look at my shoes and say: 'They look really comfortable!" says the designer. "The important thing is that people say: 'Wow, they're beautiful!'" (via Global Times).
We're going to be bold enough to say that Louboutins are simply not worth the money.