The Truth About Jennifer Grey And Johnny Depp's Romance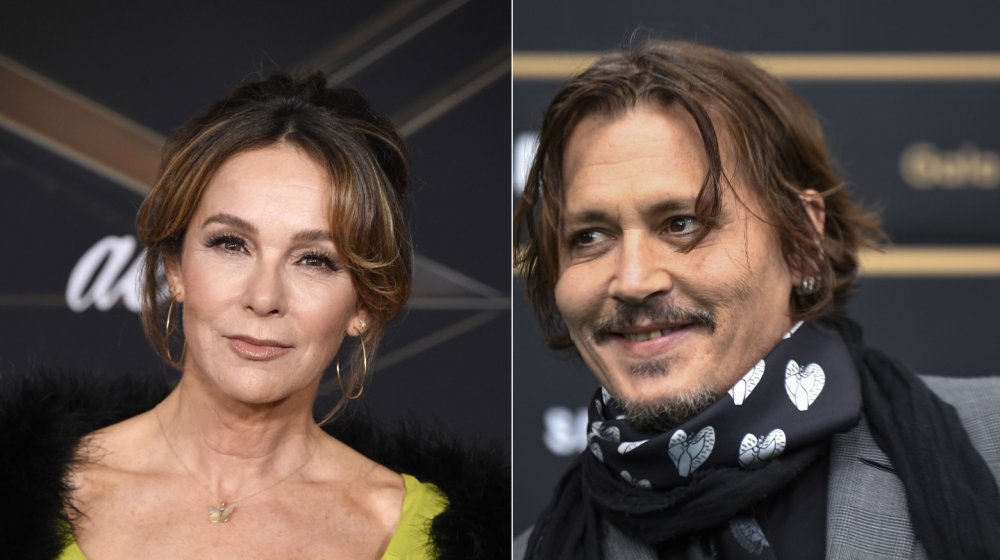 Frazer Harrison, Valeriano Di Domenico/Getty Images
When you hear the name Jennifer Grey, most people think of her iconic turn in Dirty Dancing. But there is a lot about "Baby" that you may not know. For example, Grey dated her co-star in Ferris Bueller's Day Off, Matthew Broderick — he played her brother; ew! Of course, the Broadway star is now married to Sarah Jessica Parker and has been for decades (via Cheat Sheet).
But back when Broderick and Grey were a couple, they were involved in a fatal car accident while vacationing together in Ireland — the passengers in the car they hit were killed. After that fateful relationship, Grey was involved in another high-profile romance with none other than A-list actor Johnny Depp.
Johnny Depp has dated a lot of Hollywood stars to be fair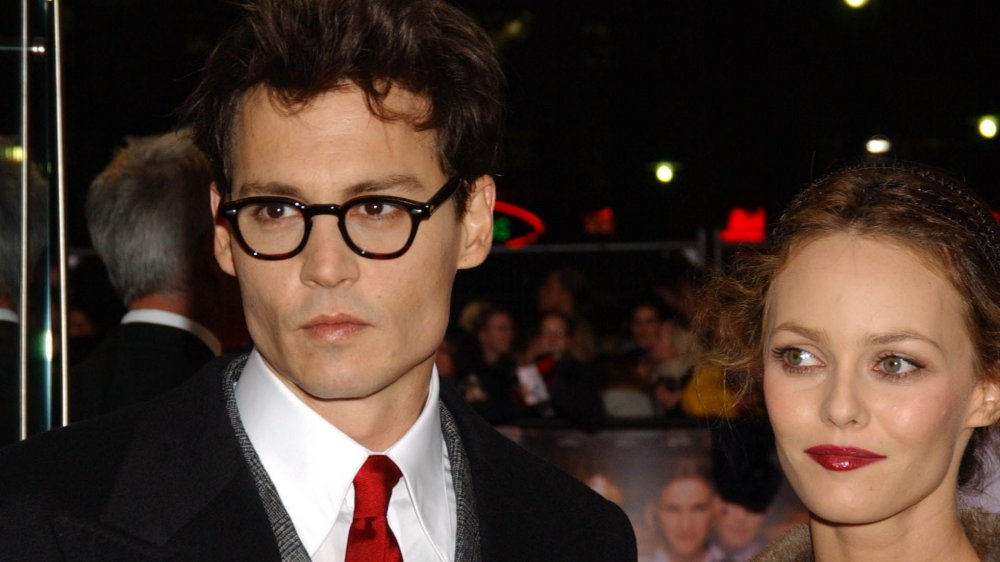 Jennifer Grey is not one of Depp's more well-known exes. Of course there is model Kate Moss, who was with the Edward Scissorhands star for four years (via Elle). Previous to his relationship with Moss, Depp dated Winona Ryder, and later would go on to have children with his longtime partner Vanessa Paradis. Prior to becoming a dad, Depp was linked to Sherilyn Fenn, Juliette Lewis, Ellen Barkin, and Naomi Campbell — the list goes on, but you get the point (via Glamour UK).
Then, Depp famously married actress Amber Heard in 2015 — that union would come to be marred by accusations of violence and abuse on both sides. Some of the actor's former girlfriends even came to his defense in court, including Ryder and Paradis (via Insider). Not present to speak on Depp's behalf however? That would be Jennifer Grey.
Jennifer Grey moved on quickly from Johnny Depp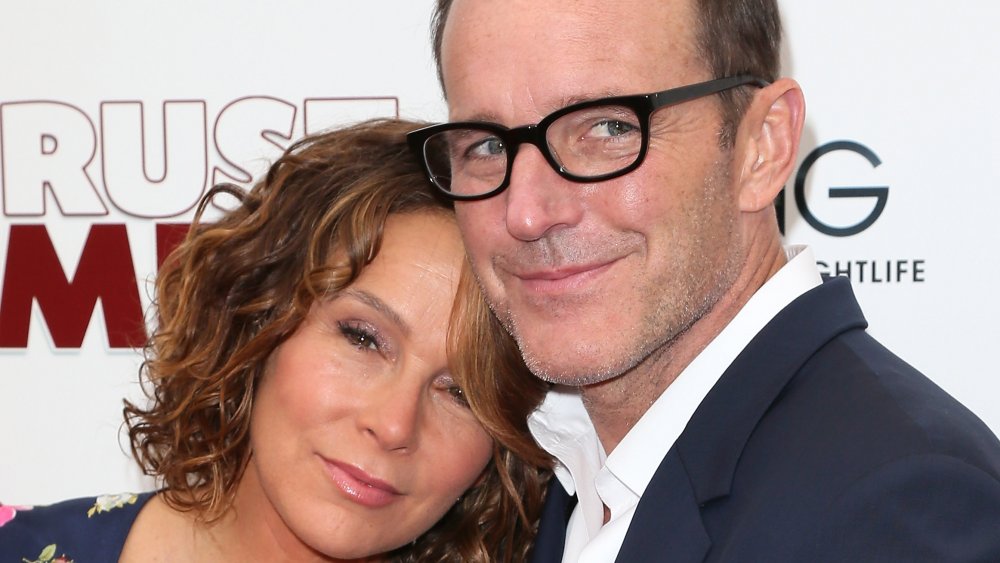 Perhaps the reason Grey wasn't on hand to defend Depp during his trial is that the famous pair only dated for a year, back in 1989. Elle reports the relationship was a serious one — the Pirates of the Caribbean actor even asked Grey to marry him during their brief affair. According to ET, the wedding was set to take place the following year, but it would never come to pass.
The time the '80s actress spent romantically with the Blow actor was so fleeting, there is only one photo of the former lovebirds together — in the pic, the stars are seen walking through an airport terminal. Not surprisingly, both actors are shrouded in shades and donning heavy jackets to disguise themselves in public. Where they were going or returning from is unknown. 
Grey would go on to marry actor Clark Gregg in 2001. The couple just recently announced they were separating after 19 years of marriage, perThe Blast. The decision was announced on Grey's Instagram. Could a reconciliation with Depp be possible? Hey, crazier things have happened!