The Odd Way Stana Katic Landed Her Role On Castle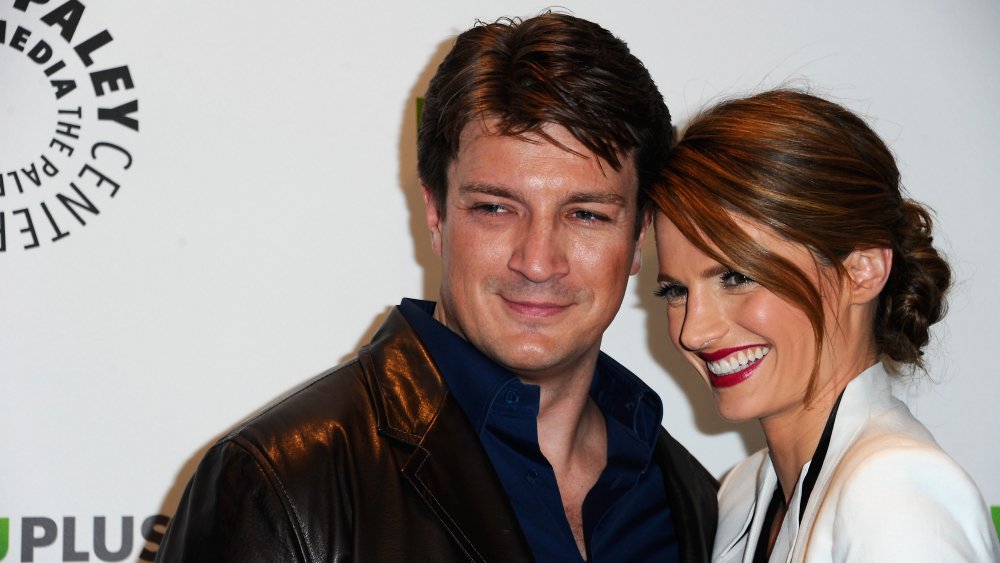 Alberto E. Rodriguez/Getty Images
The TV show Castle brought equal parts intrigue and antics during its run from 2009 to 2016, and was a true fan favorite. You may have started watching for the smirk of Nathan Fillion's mystery writer Richard Castle, but you probably stayed to watch the poise and sophistication of co-lead Stana Katic. Fortunately, Fillion's luck held out long past one season (we still remember Firefly) and viewers spent 8 seasons getting to know the crime-fighting duo of Castle and Beckett. But you probably didn't know the quirky way Katic snagged the producer's eye to become our beloved Kate Beckett.
In 2010, Katic shared the story of her audition wardrobe malfunction with The TV Addict. In acting, callbacks don't always come at convenient times or locations, which led to the young actress racing across town in an old blouse. Clearly, Detective Beckett has a certain look, and she knew her outfit just wasn't working. In a panic she dashed across the lot with a pair of scissors and found the one and only Nathan Fillion.
Fillion saw her flustered look and asked her, "Hey, how are you doing?" Katic asked, "So can you help me out for a second?" Fillion responded, "Sure, do you want to run lines?" 
Stanic, focused on her outfit, simply replied "No. Can you cut a straight line?" Fillion agreed to help her cut a layer off her blouse, which was exactly what producers found them doing.
Beckett and Castle were early partners in crime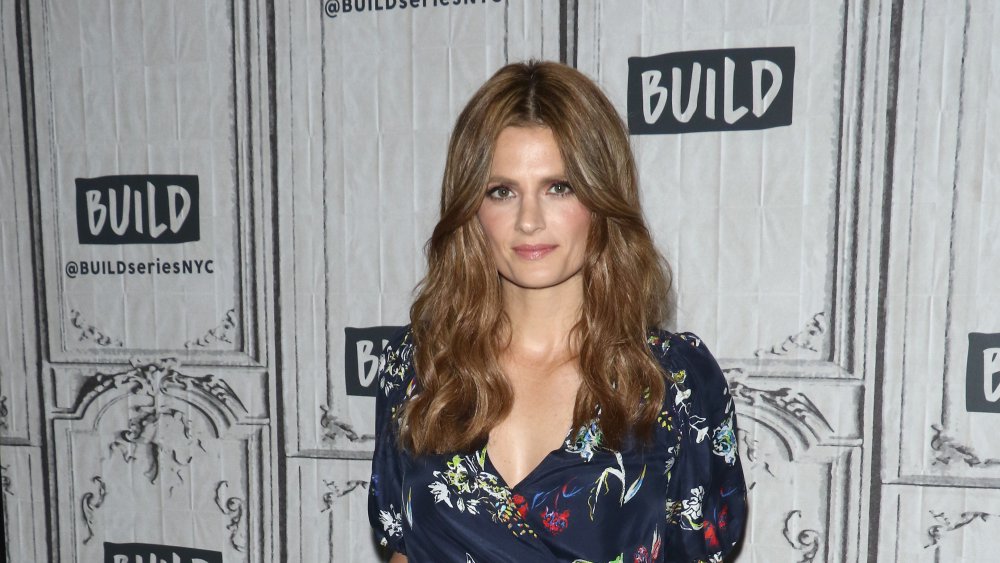 Jim Spellman/Getty Images
Due to this hilarious wardrobe malfunction, producers first view of the show's co-leads together was before the scripted lines even began. Says Katic, "...he cut my shirt, removed the lower tunic part and it's funny because the producers kind of walked in on the two of us being co-criminals and I thought that was just a real wonderful kind of taste of what the camaraderie would be in the future on the show."
While Stanic's departure from Castle was not without some hurt and misunderstanding, her memories regarding the camaraderie and creativity of the cast are unspoiled (via Entertainment Weekly). While plugging her new show Absentia, Katic reflected on Castle, "I met so many beautiful people on that project... It was a formative experience, and we told a love story that I feel moved people, touched people, and I can't be anything but glad that I was a part of something like that. I hope it remains something special in viewers' minds forever."