The Truth About Karlie Kloss And Joshua Kushner's Marriage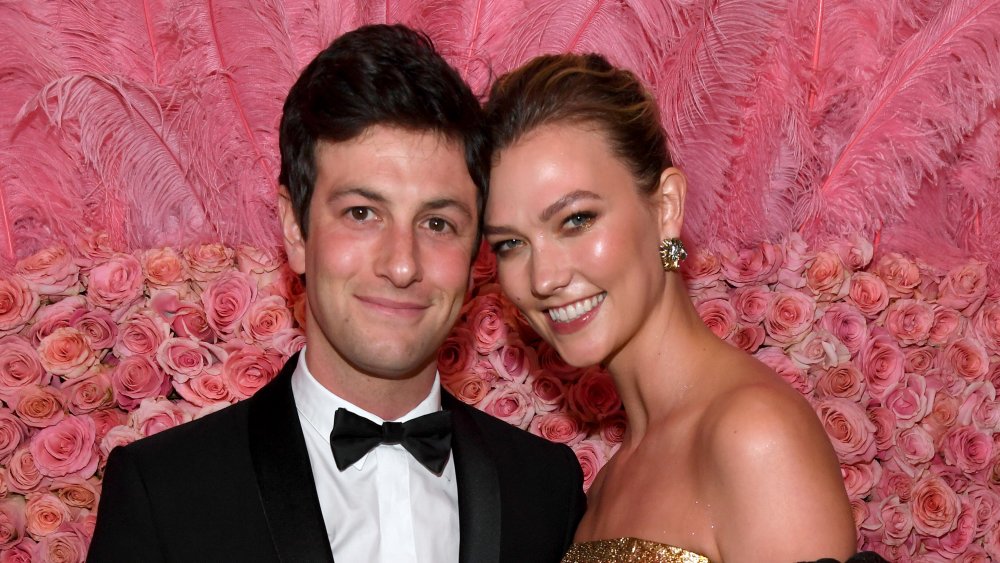 Kevin Mazur/mg19/Getty Images
Supermodel Karlie Kloss and her husband of two years, Joshua Kushner, are expecting their first child together, according to People. The 28-year-old has not confirmed the news on her social media at time of writing, but a source close to the gorgeous runway fixture told the outlet, "Karlie is overjoyed to be expecting her first child in 2021. She will be the most amazing mother."
According to Us Weekly, the Kloss and Kushner, age 35, have been trying to get pregnant for a few months now. A source told the magazine in March of the Project Runway host and Oscar Health founder, "They think this is the right time." Meanwhile, although the couple has only been married for two years, Town & Country notes they dated for six years prior to getting engaged.
Karlie Kloss and Joshua Kushner celebrated with two weddings
In 2018, Kloss shared the happy news of her betrothal to Kushner on Instagram. "I love you more than I have words to express. Josh, you're my best friend and my soulmate. I can't wait for forever together. Yes a million times over," she captioned a sweet shot of the two together. They would wed soon after the engagement. The first ceremony was a small Jewish wedding with fewer than 80 guests in attendance, according to Town & Country. In June of the following year, the newlyweds would host a second celebration in Wyoming on a ranch. The affair was far more Hollywood-esque with A-list guests in attendance including Orlando Bloom, Katy Perry, Ashton Kutcher, and his wife, Mila Kunis.
Notably, Kloss BFF Taylor Swift did not attend either of the model's nuptials to the Harvard grad. According to In Style, the singer was invited to both events but declined not because she isn't friendly with Kloss anymore as previously rumored, but because of "prior commitments."
There's a Trump connection with Karlie Kloss' husband
Josh Kushner is the younger brother of Ivanka Trump's husband, Jared Kushner. The elder Kushner brother is an adviser to President Trump, as is his wife. So does this mean Kloss is a Donald Trump supporter? Far from it. In fact, she shared a photo on Instagram of herself wearing a Biden/Harris face mask while casting her vote in the 2020 election. The model and soon-to-be mom has been outspoken about her political opinions and how they affect her marriage to Kushner. She also speaks candidly on the topic of being associated with the Trumps.
"At the end of the day, I've had to make decisions based on my own moral compass — forget what the public says, forget social media," Kloss told Vogue in 2018 after news of her engagement to Kushner, a lifelong Democrat, broke. She added, "I've chosen to be with the man I love despite the complications." Kloss further revealed, "Josh and I share a lot of the same liberal values that guide our lives and the things we stand for."