Here's How Much Rachel Maddow Is Really Worth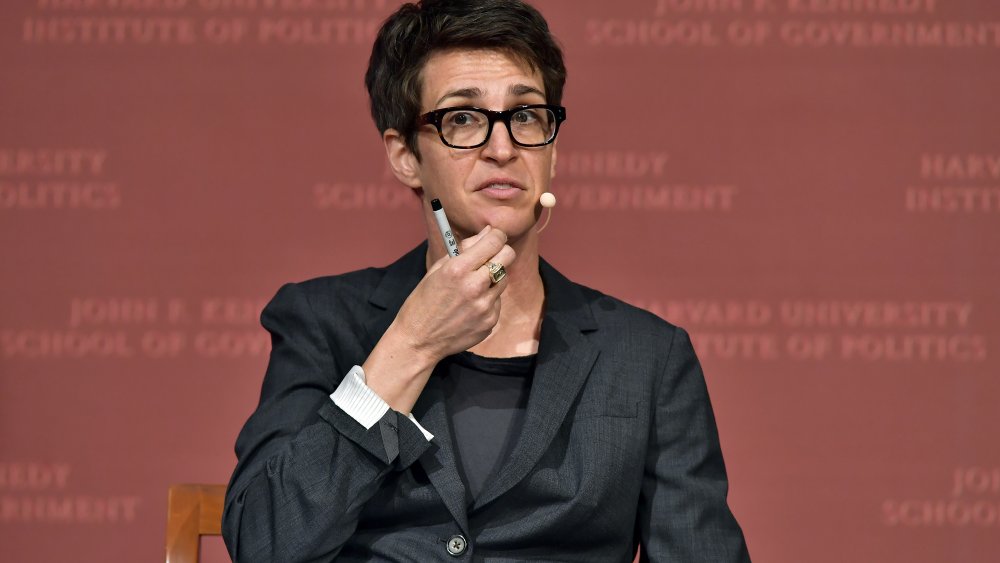 Paul Marotta/Getty Images
MSNBC's Rachel Maddow has had many roles in her 47 years on the planet. She's been the daughter of ultra-conservative parents, a Rhodes Scholar, a bucket washer at a coffee factory, an openly gay activist, an actress, an avid fisherman, and, as most of us probably know her, an Emmy-award winning journalist who has been hosting The Rachel Maddow Show since 2008 (per CheatSheet). But there is one thing Maddow is not: poor. In fact, Celebrity Net Worth reported that Maddow has an annual salary of $7 million and an estimated net worth of $25 million.
This income makes Maddow one of the better-paid news anchors in the industry. She's not quite on par with her MSNBC colleague, Joe Scarborough, who earns $8 million a year as the A.M. fixture on Morning Joe, but Maddow out-earns Lawrence O'Donnell, who is paid $5 million annually for his Last Word with Lawrence O'Donnell show. None of these MSNBC icons are paid as well as Fox News anchors, though — Sean Hannity, for example, earns $40 million (per The Street).
Rachel Maddow was sued for $10 million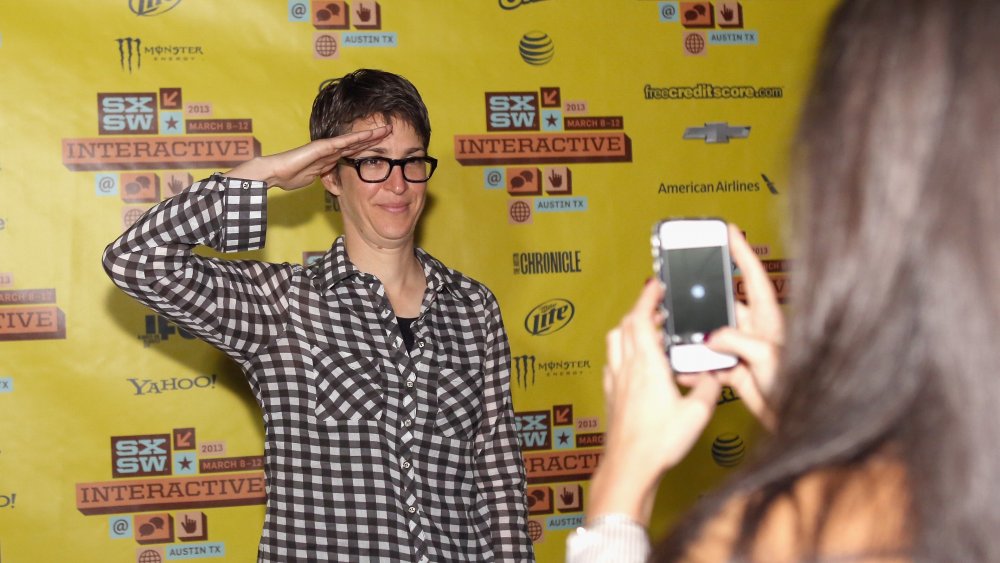 Mindy Best/Getty Images
Just as her rivals on Fox News don't try to hide their support of President Donald Trump, Maddow has never attempted to hold back her disdain for him. She's suggested that Trump was behind the Russian's meddling with the 2016 election multiple times. In fact, the conservative website The Intercept pointed out that 53 percent of her broadcasts in a six-week period in 2017 mentioned Russia. When she went so far as to say that One America News (OAN), another openly right-wing news outlet, "really literally is paid Russian propaganda," OAN's parent company, Herring Networks, sued Maddow for $10 million (via Variety).
Fortunately for Maddow, U.S. Judge Cynthia Bashant dismissed this lawsuit, saying it had no basis. This means that Maddow did not have to hand over a giant chunk of her fortune to an arch-nemesis, leaving her plenty of money to spend on the things she enjoys the most, which include fishing and reading, which Maddow says helps her handle cyclical depression (per The Guardian). Maddow has homes in New York and West Cummington, Massachusetts, which she shares with her life partner, the photographer Susan Mikula.