Sean Hannity Is Worth A Lot More Money Than You Think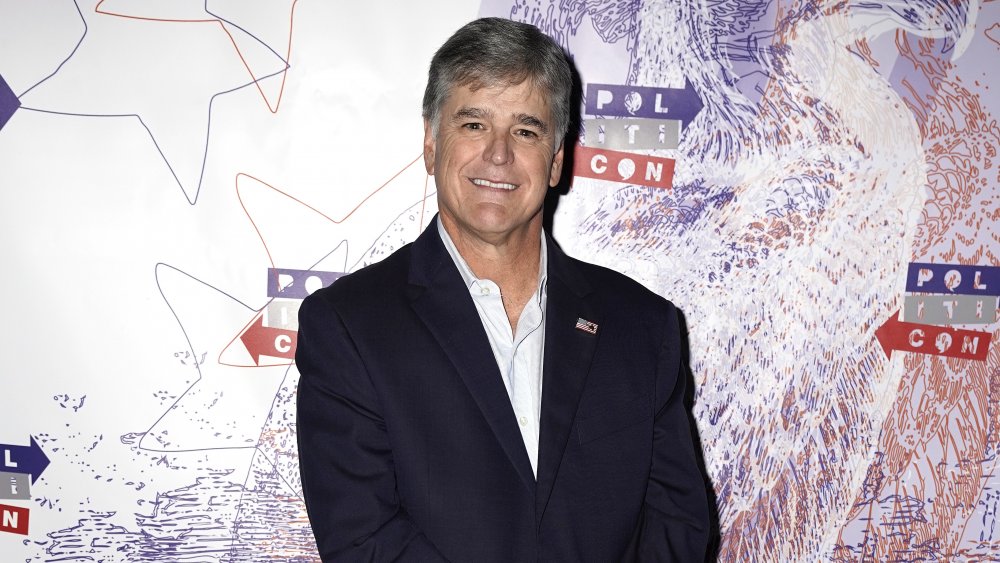 Ed Rode/Getty Images
Fox News host Sean Hannity is worth so much money, his net worth landed him on Forbes' list of the highest paid celebrities in 2020. In fact, according to the outlet, the longtime conservative commentator and radio host is the top earning personality on the network. Hannity's salary from Fox alone is impressive at $25 million per year according to Forbes — although Celebrity Net Worth claims that figure could be closer to $40 million factoring in his radio syndication deal with Premiere Networks, which yields him 13.5 million listeners nationwide each week. But the 58-year-old has his hands in other honey pots outside of his TV and radio shows.
First, it's worth noting Hannity didn't grow up with money, having been raised in a modest Catholic family, working odd jobs like painting houses to make ends meet (via Cheat Sheet). He started his career on the radio, and would later land on Fox hosting Hannity & Colmes with Alan Colmes — the show endured for 12 years. Colmes retired and Hannity continues to carry on without him.
Sean Hannity is super rich, but he also stands to lose a big chunk of his fortune soon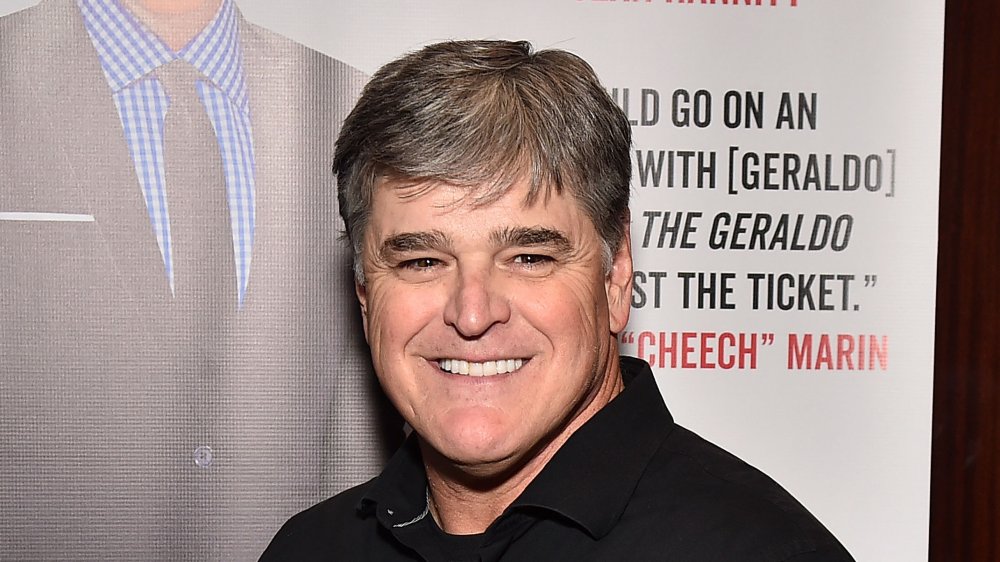 Theo Wargo/Getty Images
The sometimes controversial Hannity has amassed a huge following on Fox and via his radio deal, which translated to three best-selling books, including Let Freedom Ring: Winning the War of Liberty over Liberalism, Deliver Us from Evil: Defeating Terrorism, Despotism, and Liberalism, and Conservative Victory: Defeating Obama's Radical Agenda.
Given his admiral success over multiple mediums, Sean Hannity is now worth an astounding $250 million. But, there's a catch — after 26 years of marriage, the New York native and his wife Jill Rhodes, with whom he shares two grown children, are divorcing. The separation, which was reportedly years in the making, could cost the wealthy TV host a pretty penny given that the couple has been together for so long. The reported $90 million property empire, which includes a multitude of income properties (another revenue stream!) Hannity presides over could specifically be affected.