Nicole Byer From Nailed It! Just Dropped A Hilarious Reminder To Vote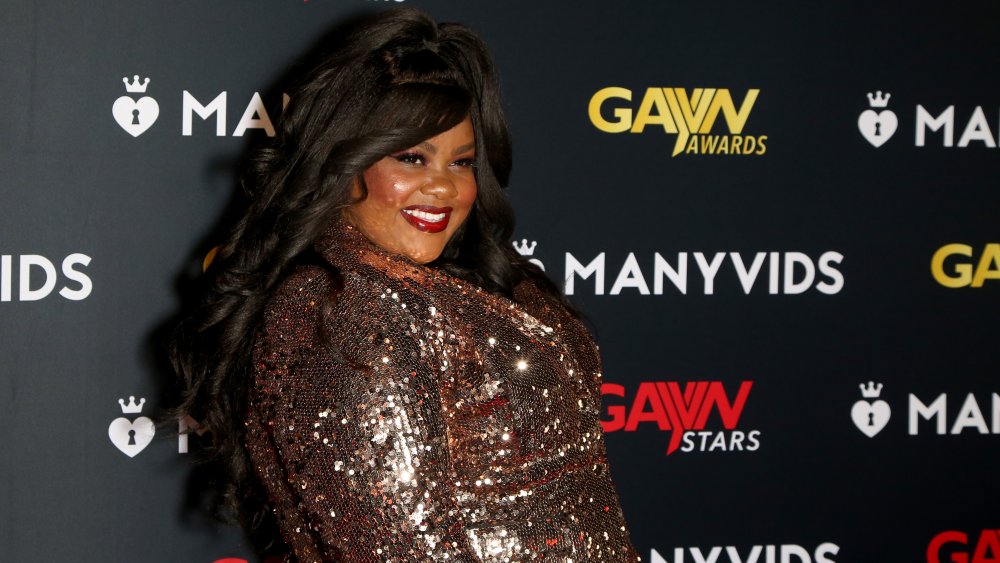 Gabe Ginsberg/Getty Images
Nicole Byer, comedian and host of Netflix's baking fail show Nailed It!, takes on a new role as "The Postwoman" in a new ATTN: ad to get out the vote. She reposted the ad on Twitter with the simple plea "Please vote." It's both fun and functional with Byer delivering her trademark cheer alongside helpful voting tips.
A dramatic voiceover starts with "Neither rain; nor heat; nor global pandemic will keep this hero from protecting democracy." Then we see Byer on-the-beat delivering mail, including a mail-in ballot to someone via their dog.
Byer gives some fantastic advice about mailing ballots, like making sure you get it in by or before election day, double-checking to see if you need postage, and confirming that your signature matches the one the state has on file for you. And how do you know what the state has on file? She tells us; it's probably on your driver's license.
At the end of the ad, we hear: "The ballots they tote, help America vote." It's not just reminding people that mail-in voting is safe and encouraging people to vote, it's also support for the valuable work that the post office is doing.
People can't get enough of her postwoman portrayal with replies on her Twitter, like one user gushing, "love this character for you! thank you for promoting this and for being so cute whilst you do it" and "This. Is. Amazing." from another fan.
This isn't Nicole Byer's first time playing a postal worker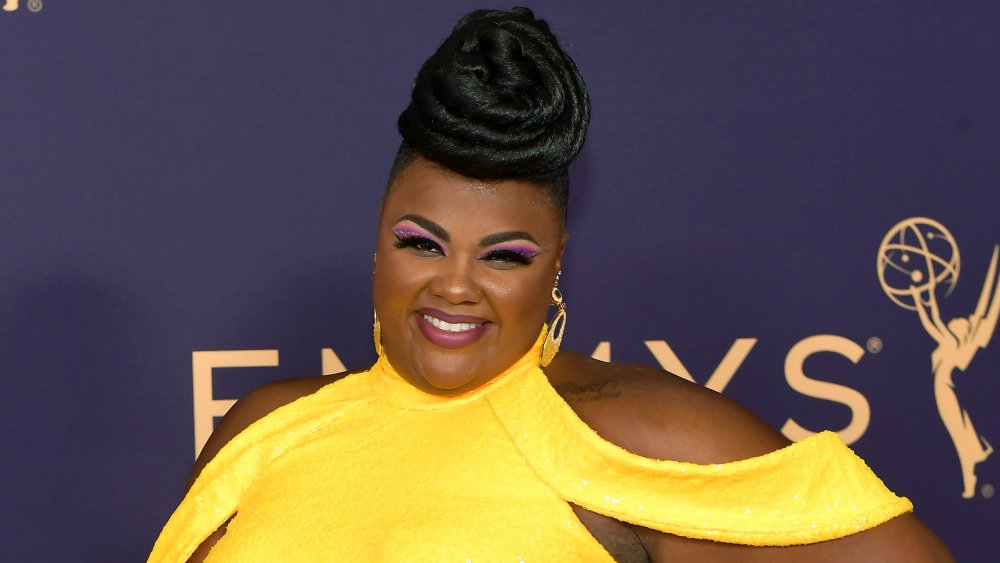 Matt Winkelmeyer/Getty Images
Playing a postal worker isn't new for Nicole Byer. In season 3 of The Good Place, she plays the perky and trusting Gwendolyn who works in the "correspondence center" of the Good Place (via AV Club).
Byer is in good company with her ad spot; Barack Obama also made an ATTN: ad that he posted on Twitter (and where he hinted at having his own 'finsta'). ATTN: also teamed up with Michelle Obama and her When We All Vote organization to create a nonpartisan comedy special encouraging voting called "VOMO: Vote or Miss Out."
Matthew Segal, co-founder of ATTN: told Deadline the reason for the ads and events. "Voter participation is in ATTN:'s DNA, and we hope that we can create an event that will speak to all generations, young and old, in a way that shows them that by engaging in the political process, we have an exceptional opportunity to have our voices and values reflected at every level of government."