The Real Reason Ariana Grande Fans Can't Get Enough Of My Hair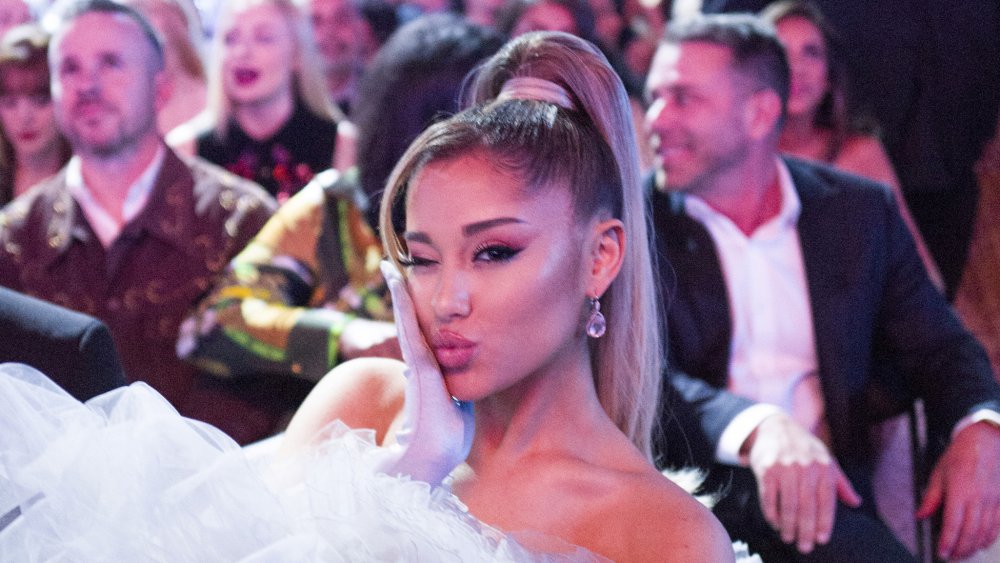 John Shearer/Getty Images
Ariana Grande is here to save 2020! She dropped her new album Positions at midnight, and although it's been less than 24 hours, fans are feeling it. With a vocal range that was already flawless, the Pop Princess brought her A game with this new album, proving once and for all, she's ready to graduate to diva status.
Twitter has been blowing up all night talking about the whistle vocals which are predominantly featured at the end of the "My Hair" track of the album (via UPROXX). Channeling some serious Mariah Carey vibes, Grande sings the final chorus of the song entirely in what's called whistle register. According to the UCLA Voice Studies department, whistle register is the highest register of the human vocal range. But Ariana didn't just sing that final chorus in whistle register, she "sang" that chorus which was full of runs and changes that would make any opera soprano seethe with jealousy.
Twitter can't stop talking about the vocals on My Hair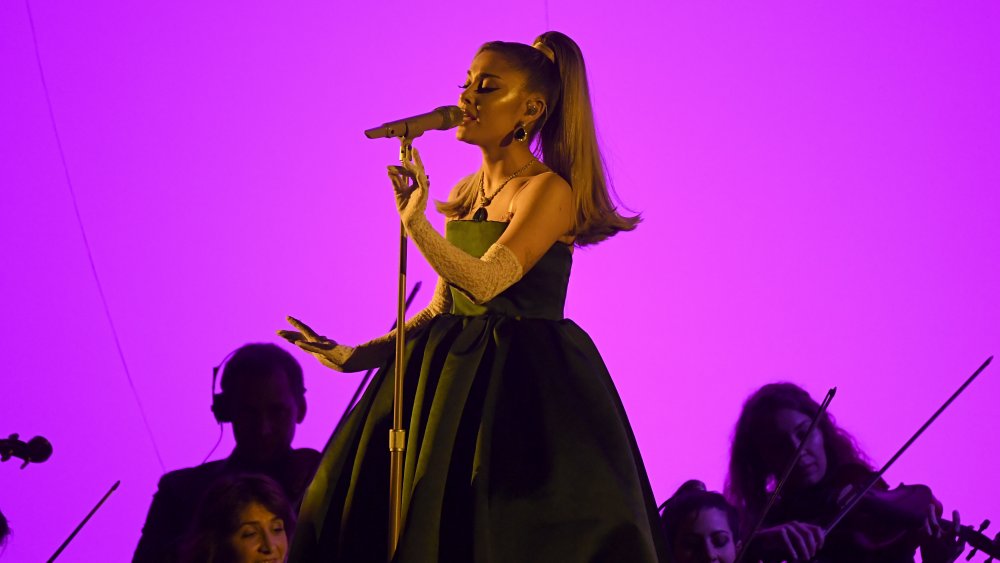 Kevork Djansezian/Getty Images
With Twitter split between utter awe at Ariana Grande's vocals on what's bound to be a new hit song, and a mix of disbelief and hilarity over her ability to even breathe after recording it, one underlying comment keeps surfacing – as Twitter user @arianacareyy simply put it, "mariah's impact."
The similarities in a young Mariah Carey and Ariana Grande cannot be denied, and in less than 12 hours remixes of the song have already started popping up on YouTube featuring both diva's singing together.
Whether you're a fan of her music, or not, this album and especially the song "My Hair" is worth a listen. Described by NPR as "a decidedly mature and distinct R&B sound," Grande's singing chops cannot be denied. Take it from Twitter user @mjxag, "ariana singing COME RUN YOUR HANDS THROUGH MY HAIR BABY CAUSE THAT'S WHY IT'S THERE in a whistle tone is what elevated the album to a whole nother level."