What You Didn't Know About Sean Connery's Wife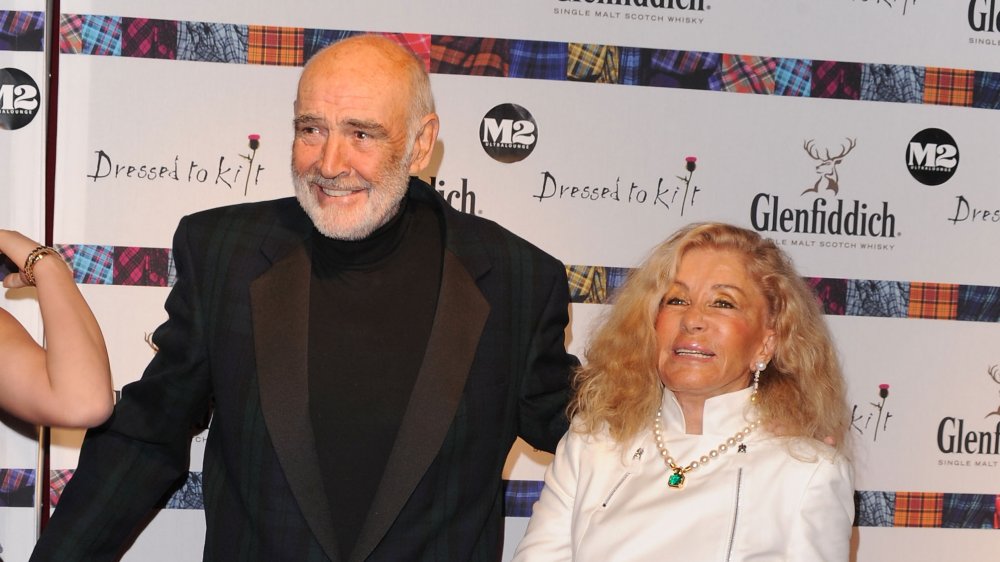 Andrew H. Walker/Getty Images
With his passing, Sean Connery leaves behind his wife of more than four decades, Moroccan-French painter Micheline Roquebrune, who he met at a golf tournament in 1970. Roquebrune was a professional golfer before she became an artist, whose work has been exhibited in galleries in Chicago, Rome, France, and Athens. Her work is also part of the National Museum of Women in the Arts exhibit in Washington DC (via Heavy). Roquebrune has also produced a Tony award winning play, Art, and was part of the crew when Connery played Bond for the last time in Never Say Never Again in 1983 (via The Famous People). While Roquebrune has three children from two previous marriages, she and Connery never had any children themselves. 
It was love at first sight for both Connery and Roquebrune, and the chemistry was so strong they became intimate within 24 hours after they first met. Roquebrune told The Sun in 2011, "I saw this man from the back, and of course, he had a fine physique. But that first day I didn't know who he was or anything about him. Then I dreamed I saw this man. I was in his arms. And I thought 'At last, peace'. The next day I went back to the tournament and that was that!"  
Sean Connery and Micheline Roquebrune started off living on different continents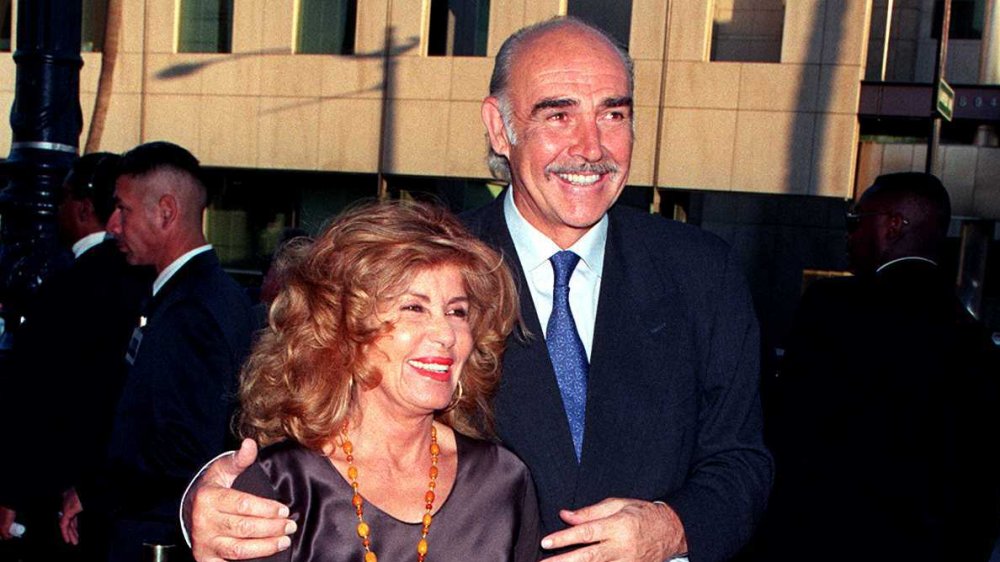 Denny Keeler/Getty Images
Two years passed before Connery and Roquebrune would reconnect after their fling, and it wasn't exactly easy to keep the relationship going because neither lived on the same continent (via Heavy). Connery said in 2011, "In the early days it was difficult for us to see each other. She was still living in North Africa with her children. We were in separate queues coming off different flights. There was a partition and underneath I saw these feet. I immediately recognized them and tried to get through to see her but it wasn't allowed." He said he fought the crowds just so he could wait for her, and managed to get through. Roquebrune said, "I'm so glad because if I had arrived at an empty apartment that would have been it finished!"
There was one other complication: Roquebrune speaks fluent French and Spanish and understands Arabic, but at the time she didn't speak much English. But she says that even in the absence of translation apps, "Oh we had no problem communicating — body language!" (via The Sun).
They eventually married in 1975 and stayed together until Connery passed away at the age of 90.