What Sean Connery Was Doing In His Final Days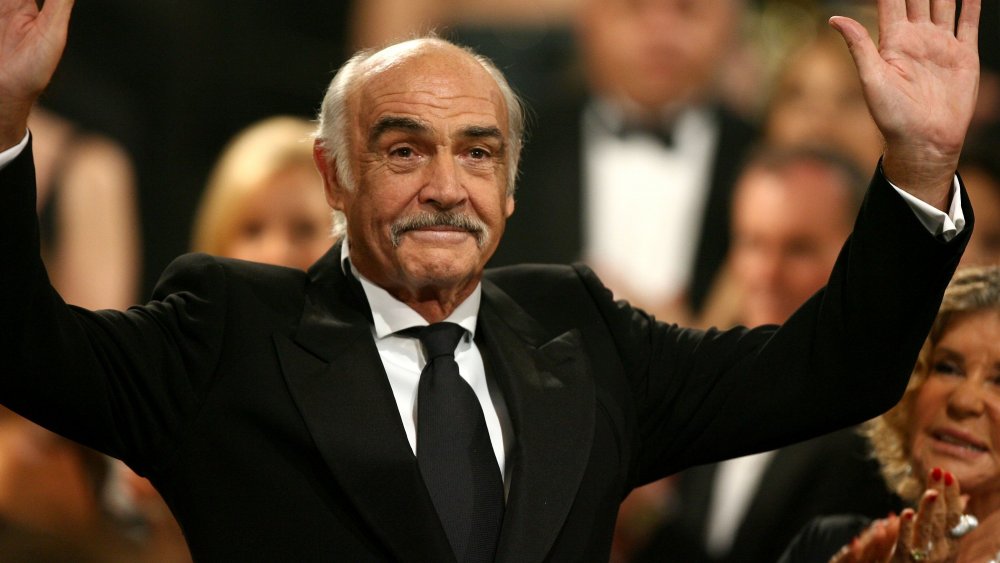 Kevin Winter/Getty Images
Sir Sean Connery, who portrayed the first James Bond to hit the big screen, has passed away at the age of 90 (via BBC). While his advancing years and recent ill health meant that this event wasn't a complete surprise, it was still a heartbreaking shock to his family as well to his legions of fans worldwide. 
"We are all working at understanding this huge event as it only happened so recently, even though my dad has been unwell for some time," said his son Jason in a statement (via Independent). "A sad day for all who knew and loved my dad and a sad loss for all people around the world who enjoyed the wonderful gift he had as an actor."
During Connery's last days, the famed actor was resting in his home in the Bahamas, surrounded by those family members who could be with him during this difficult time.
Sean Connery's final days were spent with his family
Ian Jacobs/Getty Images
Just a few months ago, Connery celebrated his 90th birthday, but in recent days, his health took a turn for the worse, according to his son, who noted that the nonagenarian hadn't been well recently. The exact cause of death has yet to be officially released, but according to his son, he died peacefully in his sleep at his Bahamas home.
Connery took Hollywood by storm in the early '60s when he took on the role of James Bond for the first time. "The moment Sean Connery introduced himself as Bond, he became the man all men wanted to be and all women just wanted," Steven Spielberg said. His career spanned decades. His acting roles, though, became fewer and fewer as time went by, as his last appearance on the big screen took place for the film The League of Extraordinary Gentlemen in 2003 (via IMDb).