The Highly-Rated Sean Connery Disney Movie You've Never Seen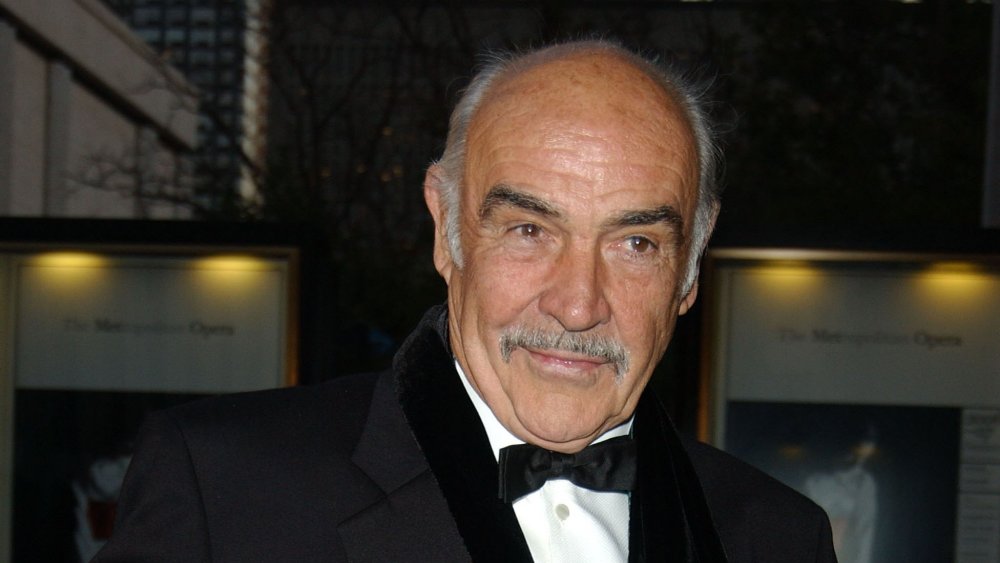 Arnaldo Magnani/Getty Images
He may be best known as Bond, James Bond, but Sean Connery starred in countless films throughout his career, and with a lengthy resume like his it's easy to miss a flick or two — even if you are a Connery superfan. Before donning his iconic sleek tuxedo and ordering his martinis "shaken, not stirred," the legendary actor took on a role with Disney that was drastically different than anything in 007's universe. 
In 1959, Connery starred in Darby O'Gill and the Little People, a typically feel-good Disney production filled with good-looking leads, leprechauns, and love. Connery, who played Michael McBride, even does a bit of singing, much to the delight of audiences. It is worth noting, however, that the dated film is rife with Irish stereotypes, according to Slash Film.
As one critic pointed out, the role is a refreshing one for Connery if you only know his as Bond, who for all his charm definitely had some faults. Time Out says (via Rotten Tomatoes), "For those of a sentimental turn, there is the delight of watching young Connery romancing the ineffably wholesome Janet Munro, a couple of years before things turned nasty for Commander Bond at Crab Key with the somewhat more knowing Ursula Andress."
Sean Connery starred in Darby O'Gill and the Little People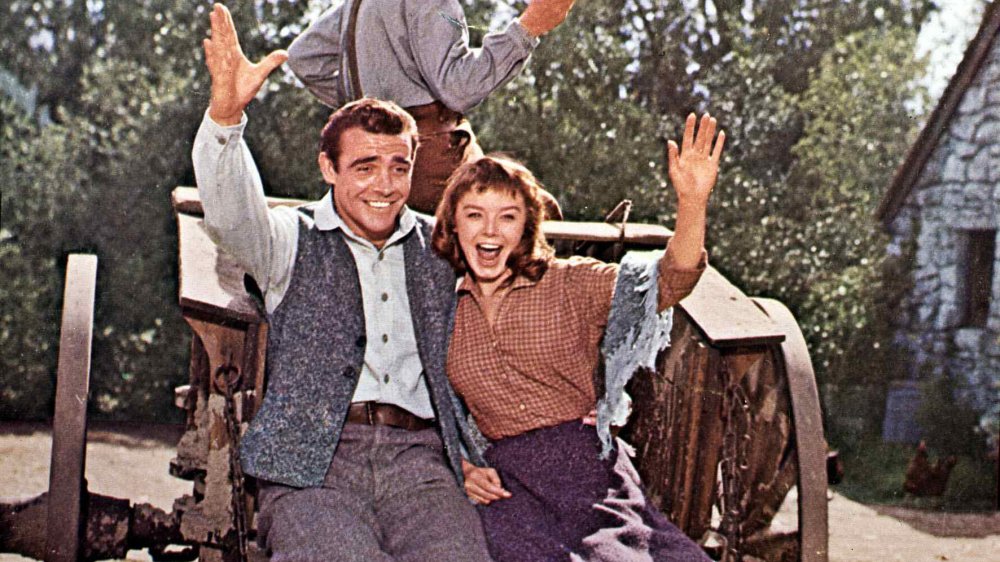 At 100 percent on the tomatometer, Rotten Tomato users can't get enough of Darby O'Gill and the Little People, with one super reviewer even admitting the movie changed his mind about Sean Connery. 
"An absolute delight of a film, utterly and enchanting. First off, besides some weirdly bad lip-synching near the end, the effects in this are incredible. Yeah every once in a while there will be something a little dated, but for the most part what you see here is as good if not better than what you'd see with CGI nowadays. It's incredible, immersive, and adds to the pure charm of the movie..." they said. "The rest of the cast is a joy as well. His daughter is just adorable but still a strong figure with a sharp tongue, and a young Sean Connery (who honestly I've never liked) I found myself immensely charmed by here in a Clooney sort of way. ... It's just a fun movie, a great adventure, and a joyous time."
In the wake of Connery's passing at age 90, it might just be the perfect time to watch him navigate "the land of the little people" and get to know a totally different James Bond.