Inside Sean Connery's Surprising Past As A Bodybuilder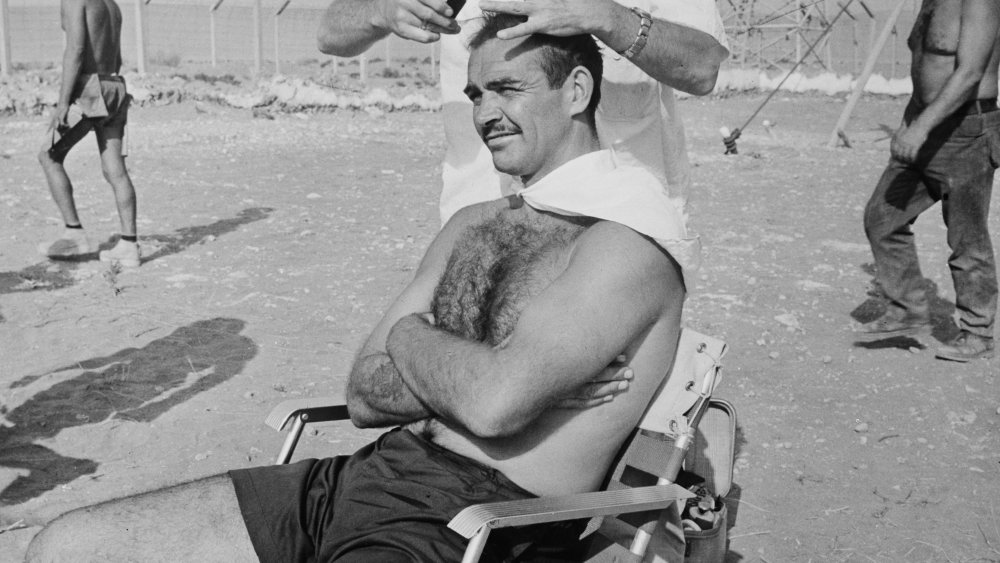 Keystone Features/Getty Images
Sean Connery has passed away at the age of 90. And as the world mourns the loss of the original James Bond, Connery's earlier life involved a job that may surprise even his biggest fans. 
The future Hollywood icon was born in Edinburgh in 1930. His beginnings were humble, as his mother was a cleaning woman and his father, a truck driver, according to NPR. After dropping out of school at age 13, and perhaps searching for some direction in his life, Connery ultimately joined the Royal Navy, where he first became interested in body building at the age of 18. 
Connery's interest in the sport would take a more serious turn when he returned to Scotland after three years in the military and struggled to find gainful employment (via Vintage News Daily). After attempting several dead-end jobs, Connery joined a gym, and starting in 1951 at age 21, began training regularly with a former gym instructor from the British Navy.
Sean Connery competed to be Mr. Universe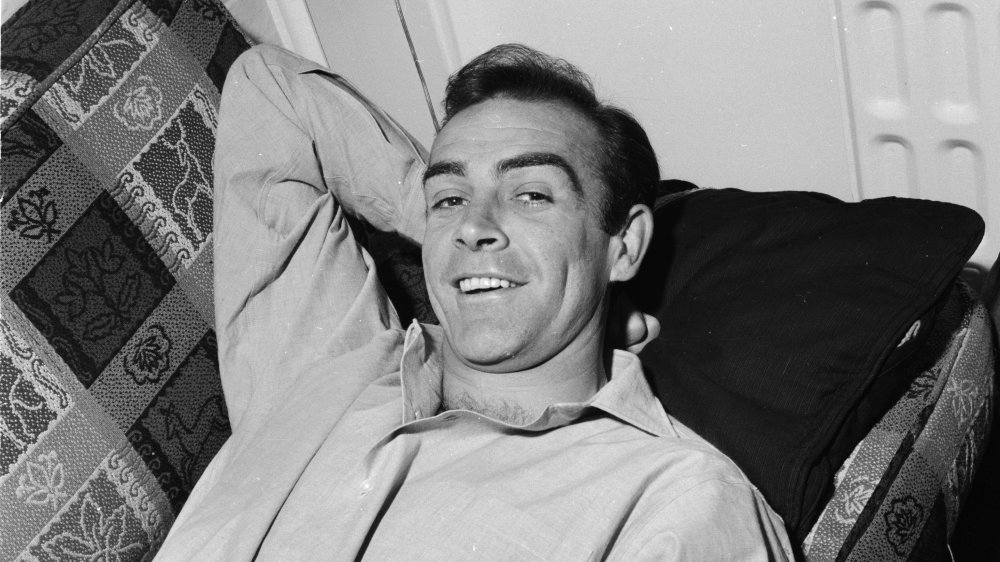 Chris Ware/Getty Images
After two years of training, Connery would go on to compete in the 1953 Mr. Universe contest, per The Scotsman. There is some dispute as to whether he placed, but it's commonly reported that he took third place in the junior class. However, Connery would soon sour on the sport, once noting that Americans would often beat him due to their greater muscle mass, per Vintage News Daily.
However, it was his entry into this international competition that paved the way for Connery to assume his most iconic role. "What happened was: When I went to London for the Mr. Universe, one of the guys, he was in South Pacific, and he said, 'Do you want to do a show?'" Connery said. "I said, 'Well, I'll have a go at that,' so I went along and auditioned" (via NPR). He landed a role in South Pacific and caught the acting bug. He then began to study Shakespeare, Ibsen, Brecht at local libraries in an effort to refine himself. From there, he would go on to impress the creator of James Bond, Ian Fleming — and the rest is history.