The Truth About Kaley Cuoco's First Engagement
Amanda Edwards/Getty Images
Kaley Cuoco is now happily married to Karl Cook. The couple wed in 2018 according to Women's Health. They got together in 2016 after meeting at a horse show — Cuoco is a big fan of horses. "I'm so happy. I can't stop smiling. Life is so so good," The Big Bang Theory star said at the time (via People). Of course, true Kaley Cuoco fans know that Cook is not her first love. The blonde beauty was married before, to tennis player Ryan Sweeting.
Cuoco married Sweeting in 2013 according to Us Weekly. Their union would last for three years. After the couple divorced, the actress admitted, "I think even when I went through my big breakup — even my friends that know me so well — I might have said things like, 'I'm never going to love again. I'm never going to get married again.' You say these things. But the people that know you best, they know my heart and that's just not me."
It seems Cuoco has found her prince charming. But even before marrying Sweeting, the 8 Simple Rules star struggled to find her happily ever after.
Kaley Cuoco was engaged three times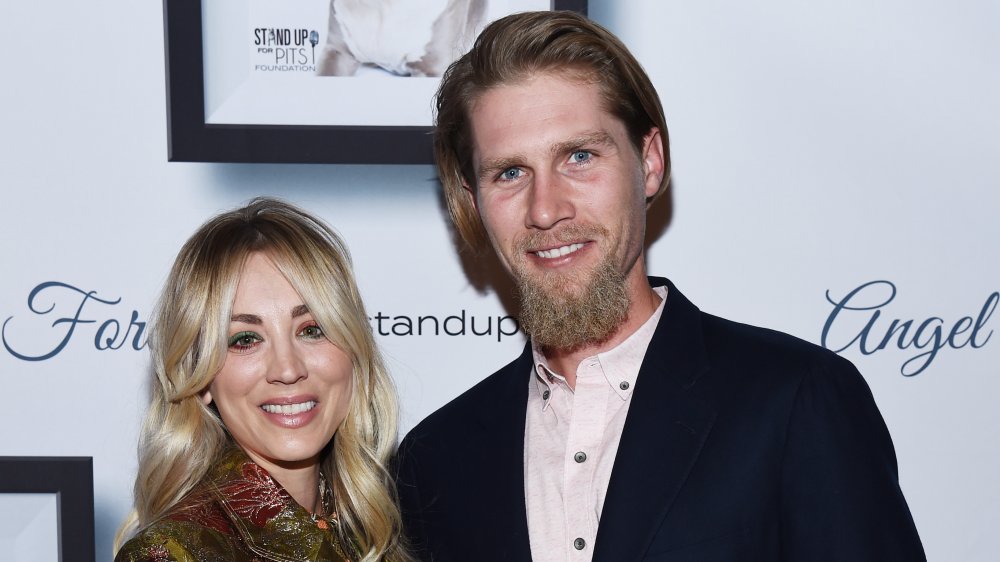 Amanda Edwards/Getty Images
Pre-Ryan Sweeting, Cuoco was actually engaged to someone else. The year was 2011, and the guy was Josh Resnik, an addiction specialist (via Us Weekly). The now-married star was only 25 years old when her rep told People about the couple's plans to wed: "The surprise proposal took place during a quiet date night at home. The couple are very happy and excited to begin planning their wedding." That was in October — by March of 2012, the brief engagement was off.
"I'm not engaged anymore," Cuoco announced, without providing more details (via People). It seems she moved on quickly, because by December of the following year, the now 34-year-old was married to Sweeting — she would date a few other men briefly in between these two major relationships. Of course, this is all in the rear view mirror by now. Onward and upward, right Kaley?