The Heartbreaking Meaning Behind Chrissy Teigen's New Tattoo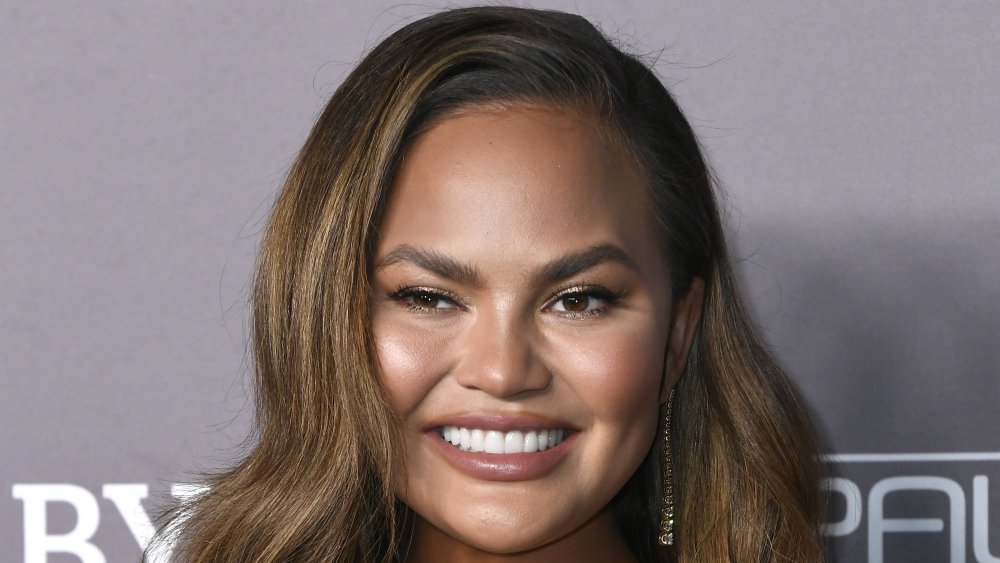 Frazer Harrison/Getty Images
Pregnancy loss is a deeply personal and life changing event. Model and mom Chrissy Teigen recently bravely chronicled her heartbreaking loss for the world to see — then she was understandably silent on social media as she grieved privately. Now, the cookbook author is honoring her angel baby by having his name tattooed on her wrist, and has shared a photo of the bittersweet tribute.
According to People, Teigen also has the names of her other children and her husband, John Legend, inked on her arm. The family homage simply reads, "John — Luna — Miles." Now, the name of her son, which the star revealed is Jack, and who passed away at 20 weeks of pregnancy, is added to the family tattoo.
Upon sharing a photo of the gorgeous sentiment to Twitter, followers quickly chimed in to show Teigen support. "So beautiful but who's out here chopping these onions," one fan sweetly joked about the emotional post. Others called the tribute "beautiful," and complimented Teigen for her strength, while also welcoming her back to social media.
How Chrissy Teigen is doing after her loss
Before sharing the sweet tattoo image, in which Teigen holds Legend's hand on a date night, she also recently shared a powerful essay about her pregnancy loss. In the courageous Medium piece, the star mom shares other ways she continues to honor Jack. Namely, she has explained to her other children Luna and Miles that their angel sibling, "will always be loved," and that he is still "existing in the wind and trees and the butterflies they see."
The grieving mom also shared how she is still grateful for so many things in her life, like her kiddos, whom she calls, "two insanely wonderful little toddlers who fill this house with love." Teigen graciously uses most of the essay to thank people for their kindness in the wake of her loss, and ends the impressively-optimistic piece by writing, "We are so incredibly lucky."
Meanwhile on Instagram, Teigen was back to chronicle Halloween with her family and it is nice to see them experience some joy together.