This Is How Many Instruments Dolly Parton Can Play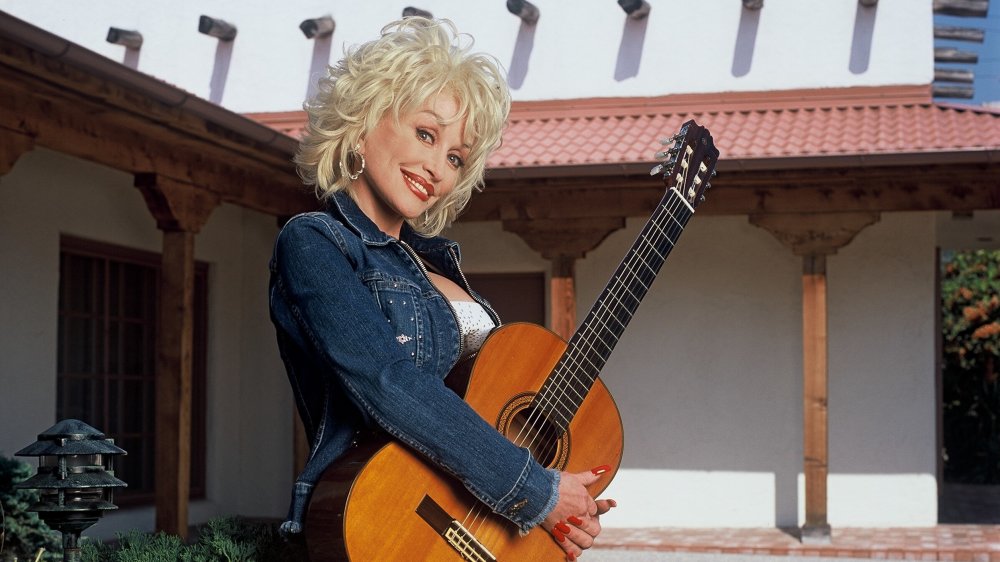 Paul Harris/Getty Images
Song writing is a ritual for Dolly Parton. "Before sitting down to write, I often fast for a couple of days," she described her process in The Guardian. When she's ready, it's time to pack. "I bring along a whole suitcase of titles and half-written songs, and I take all my different instruments. If I'm writing mountain songs I like to play mountain instruments, whether it's the dulcimer, the autoharp or the banjo, but mainly I write with the guitar," Parton explained.
The country music legend doesn't actually know how to read sheet music, says Southern Living. That doesn't stop her from playing all the instruments that suit her fancy. It's a trait that runs in her family, who raised her on church music. "My family's very musical, and everybody played musical instruments, so we just grabbed up anything and tried to play," Parton once told Vogue, "Like I said, I ain't all that good at it, but I can play enough to make a show!" Which musical instruments can you catch Parton performing with? Along with the dulcimer, the autoharp, the banjo, and the guitar, she also plays the electric guitar, the fiddle, the piano, the recorder, and the saxophone. 
This is the strangest instrument that Dolly Parton plays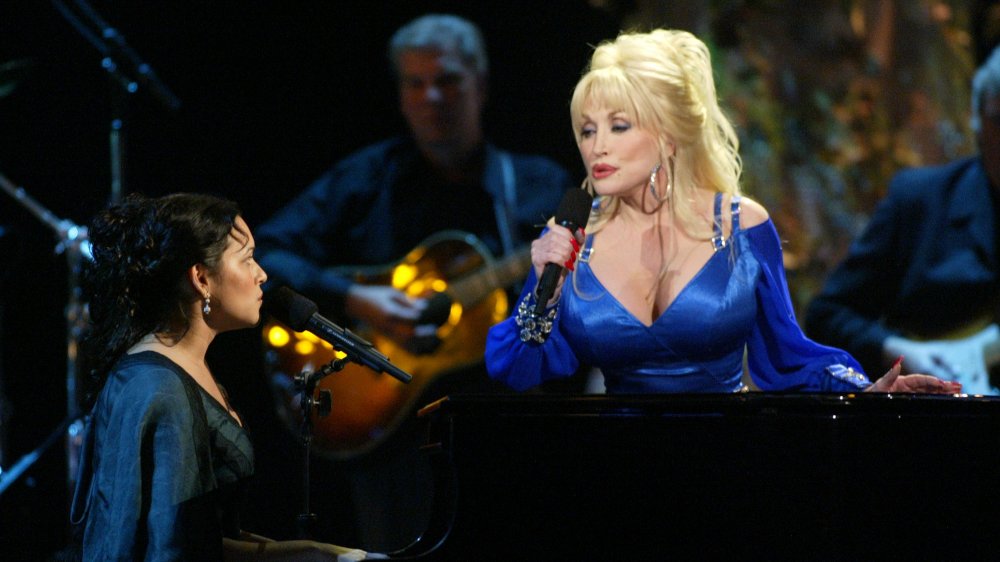 Scott Gries/Getty Images
The most unusual instrument that Dolly Parton plays can't be bought in a store. Maybe you saw her in 2019 on The Tonight Show with Jimmy Fallon. When Jimmy and Parton start belting out Parton's hit song, "9 to 5," Parton starts jamming out to the rhythm of the song rubbing together her perfectly manicured, blood-red fingernails. "When I actually wrote this song, I used my acrylic nails on the set when I was writing it," Parton said to laughter. "I did!" she insisted, "Because they make noise and they sound like a typewriter to me." Fallon was delighted, "I'm shocked," he replied. Parton wasn't finished, "And I played it on the actual record," she continued, "and it says 'Nails by Dolly' on the album."
"9 to 5" wasn't the only song Parton wrote with the help of her manicure. "I beat around the dashboard of my car when I'm riding around writing songs but then I have a little rhythm that we can do with these acrylic nails," she once told Patti LaBelle on Parton's variety show (via ET Canada). What else does Parton use her impossibly long nails for? She admitted to The Graham Norton Show that her nails "work great as picks, I've never had a problem with [my right hand]."