You've Been Applying Blush Wrong This Entire Time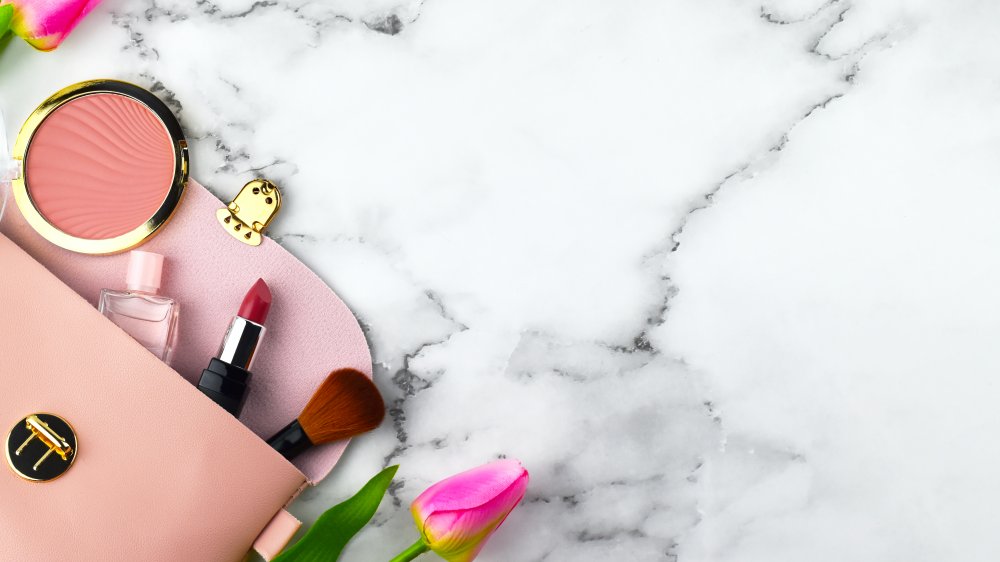 Shutterstock
Want your cheeks to have a rosy glow, but look like a clown every time you try to apply blush? Sure, it could be a matter of the color of blush that you choose, but the problem could also be how you're applying it. After all, there are some common mistakes that most people make when they're putting on blush, and they're easy to avoid. 
For one thing, you could be using the wrong brush. "Blush-specific brushes were created for a reason," L'Oreal's makeup blog explains. "They are designed to give you perfect, angular application every time. Make sure you pick the correct brush for your blush type and formula. For powder blushes, use a natural brush and for cream or liquid formulas, try a synthetic brush."
It might also be a question of where you're applying the blush. It should be on the apples of your cheeks. Anywhere else, and you're risking becoming a makeup cautionary tale. Apply too high, and you might look clownish. Apply too low, and you'll look older. Too close to your nose, The Skincare Edit explains, and you'll look like you have a cold.
Mind your face shape when applying blush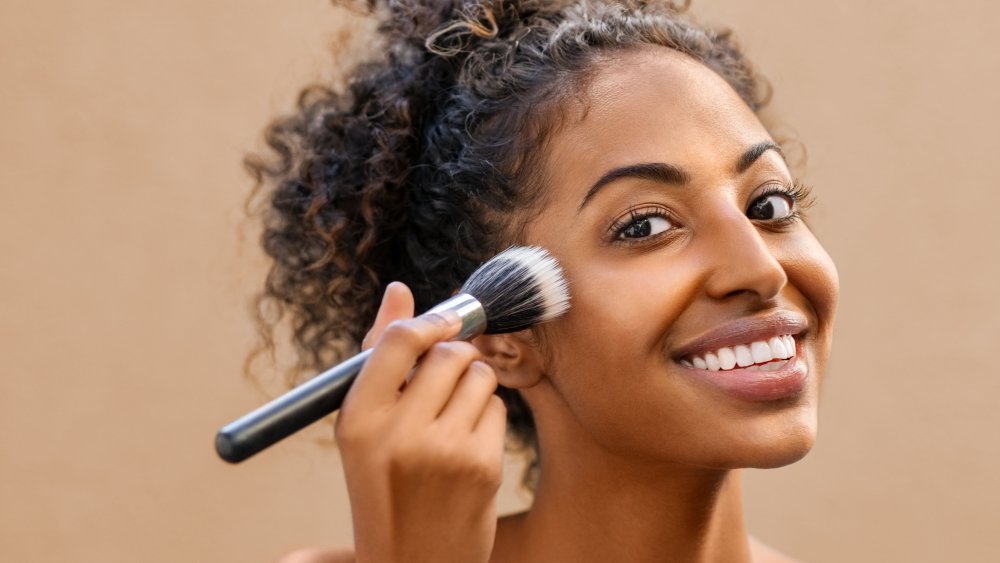 Shutterstock
Beyond those basic placement mistakes, where you apply your blush depends largely on your face shape. "For ladies with an oval face shape, apply blush to the apples of the cheeks in upward swipes," celebrity makeup artist Min Min Ma explains (via Byrdie). "For round faces, wear the blush along the cheekbones to create a natural looking contour. For heart-shaped faces, apply blush right under the apples of the cheeks. And for square-shaped faces, focus the blush right on the apples of the cheeks."
Be sure not to use too much blush either way. Ma goes on, "Wearing blush brightens and 'wakes up' the face, but over-applying has the opposite effect ... I recommend applying your blush in natural daylight. This way you can see just how a little dab of color here and there can go a long way."
A few more tips to keep in mind: if you're going out for the day and you want your blush to last, you're going to want to use a primer, especially if your skin tends to be oily. Avoid using powder blush on wet foundation, and use your finger to apply cream blush and to blend powder. Now that you know how to avoid these common blush missteps, you'll be ready to go out, rosy-cheeked and glowing.