The Truth About Kelly Loeffler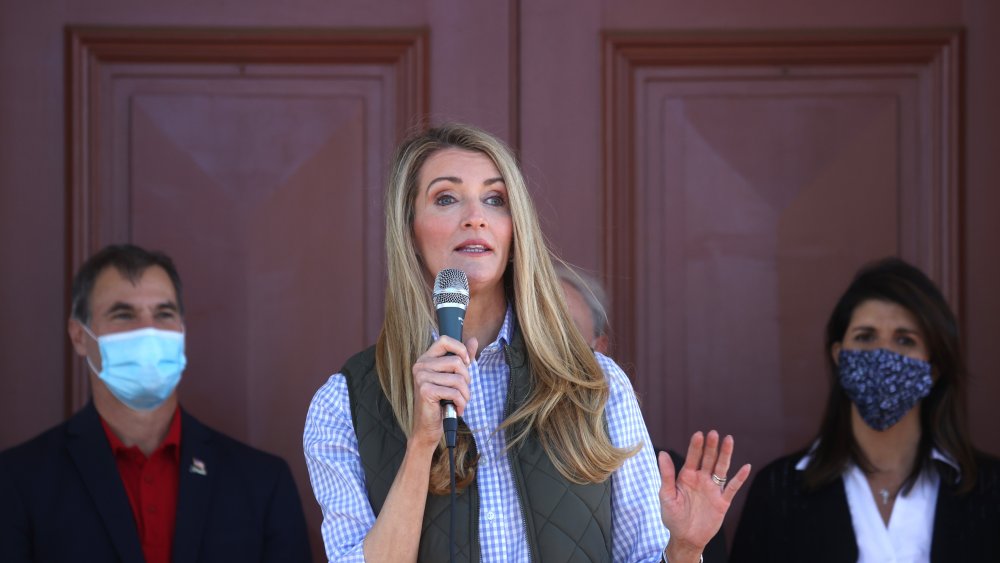 Justin Sullivan/Getty Images
If you don't recall seeing the name of Senator Kelly Loeffler during the last elections, it's because she ascended to the seat in January of this year, after she was named as a replacement for Georgia Senator Johnny Isakson by Governor Brian Kemp.
This is not to say Loeffler didn't have political aspirations before. The Atlanta Journal-Constitution (AJC) says she had considered running for an open U.S. Senate seat in 2014 but passed on the opportunity. This time, she's running in a special election in order to be able to serve out the remaining two years of Isakson's term (via NPR). 
Loeffler is a wealthy businesswoman who is in a position to self-finance her campaign, which comes in handy since the AJC reports she's not a favorite of Georgia's Republican Party. She donated $750,000 to Mitt Romney's campaign in 2012 but didn't do anything for President Donald Trump's journey to the White House in 2016. 
While she's most often seen on the campaign trail in jeans and a checkered top, Kelly Loeffler is the CEO of a financial services firm, and the co-owner of a WNBA team, the Atlanta Dream. Her husband, Jeff Sprecher, founded the Intercontinental Exchange, a financial trading platform that owns the New York Stock Exchange. 
The image that she draws upon during her campaign is the one from her childhood because she grew up on a farm in Bloomington, Illinois. 
"More conservative than Attila the Hun"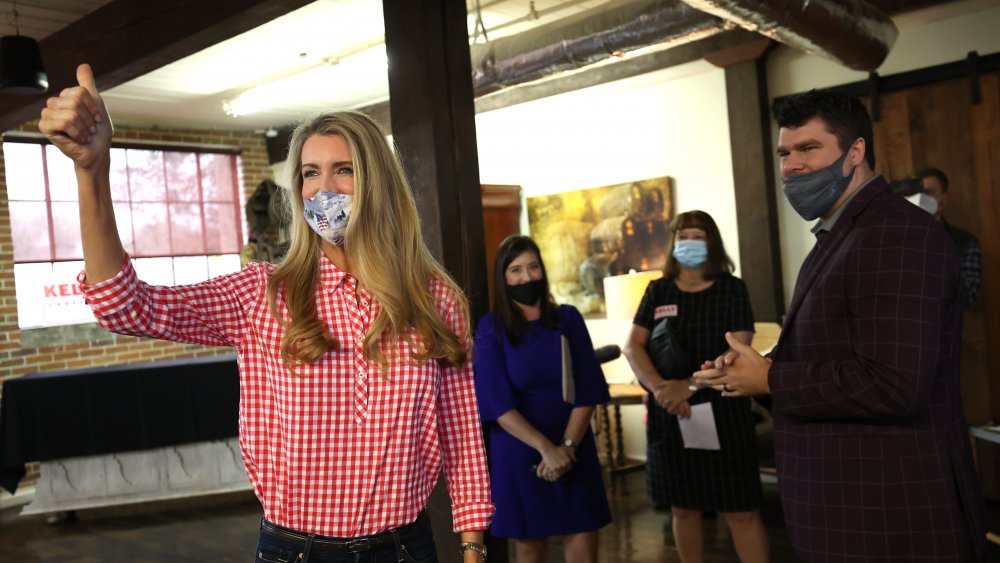 Justin Sullivan/Getty Images
Kelly Loeffler is proud of her conservative beliefs, and she positions herself as being more conservative than Attila the Hun. "I will always fight for the unborn, and I will always stand up against the radical left and the cancel culture. You can see what's happening in our country today. You've got anarchy. You've got mob rule," she says (via NPR).
Loeffler is also a critic of the Black Lives Matter movement, which put her at odds with the WNBA league. "I was the only sports team owner to speak out on this particular issue. And for that, it was suggested I should lose my team, my business, my seat in the Senate," she says.
The incumbent senator's biggest draw is that she says she is 100 percent behind President Donald Trump, a position which is certain to resonate among the president's supporters. She has said there are no issues in which she disagreed with the President; she also told CNN that she had no knowledge of the Access Hollywood tapes which surfaced in 2016 when then-candidate Trump talked about "personally sexually assaulting women." 
Kelly Loeffler has been accused of questionable stock trades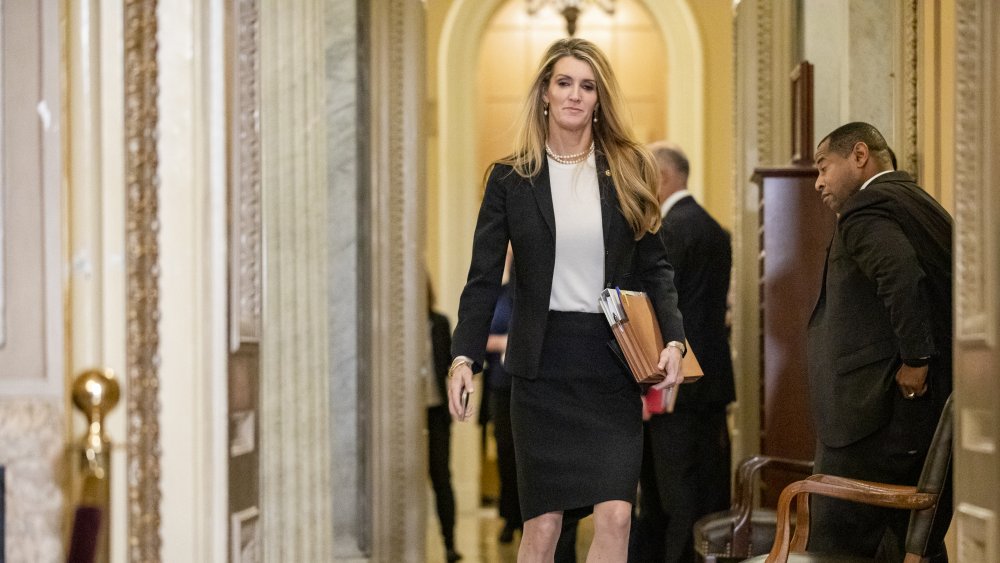 Samuel Corum/Getty Images
What Georgians will likely best remember Kelly Loeffler for is for her stock portfolio, which her opponent, Republican Congressman Doug Collins has referenced in campaign ads: "She's desperate to hide the fact that as the owner of the New York Stock Exchange, she spent $30 million trying to buy a Senate seat. After a private coronavirus briefing, she dumped millions in stock. She profited off a pandemic while too many Georgians lost everything," (via NPR).
Loeffler's financial disclosures reveal that millions of dollars of stocks were sold on her behalf after she had taken part in a closed-door briefing on the coronavirus back in January. The Atlanta Journal-Constitution says the largest transaction shows $18.7 million sold in the company of which her husband is the CEO. While she said the transactions did not directly involve her, the sell-off also took place at the same time she was talking about how solid the American economy was. Other elected officials whose coronavirus-related financial activities have caught the public eye include North Carolina Senator Richard Burr and Loeffler's fellow Georgia Senator, David Perdue. 
The Congressional Knowledge (STOCK) Act passed in 2012 (via Investopedia) has made it illegal for members of Congress to engage in insider trading.