The $5M Presidential Election Bet That's Turning Heads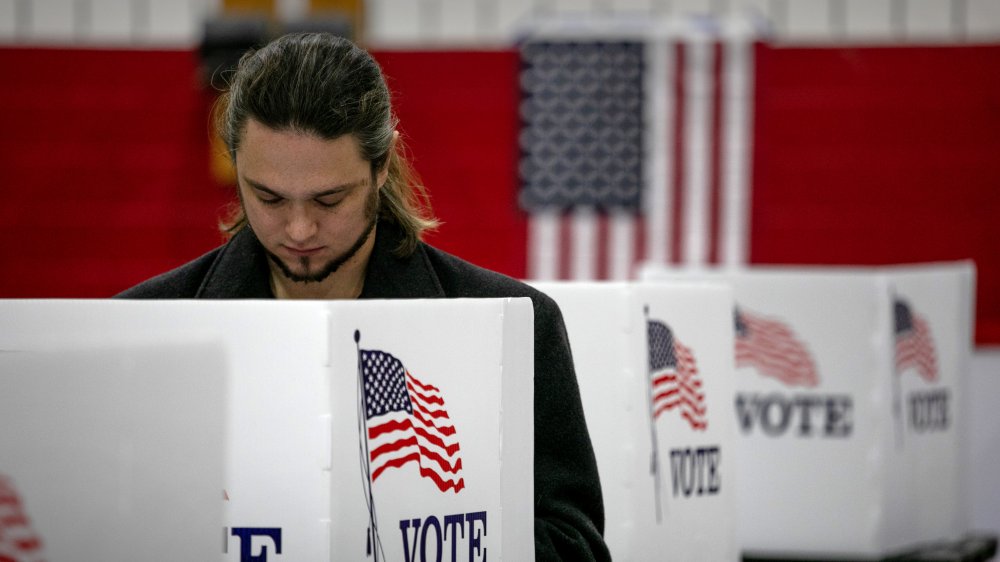 John Moore/Getty Images
On November 2, 2020, Newsweek broke a story about the largest election bet ever made. Using the British political gambling website, Betfair Exchange, an anonymous person placed $1.29 million on a Biden-Harris victory. Odds are in favor of Biden on Betfair. Even so, if Biden clinches the presidency the bettor in question stands to win nearly $2 million. They're not the only one with money on the 2020 elections. As October drew to an end, AFP reported that the 2020 Trump-Biden election is expected to bring in over $1 billion in overseas bets. "This is a huge market," Matthew Shaddick, head of political betting at GVC told the news outlet, "It might be the biggest ever market on anything pretty much."
If Monday's betting news was big, then Tuesday's news is giant. The Sun reports that a yet-to-be-named British ex-banker placed an astounding $5 million on the election. Even more astonishing is who the ex-finance executive placed his money on. He placed what, per industry sources, may be "the biggest [bet] ever made on politics" on a Donald Trump victory.
How much the $5 million pro-Trump bettor stands to make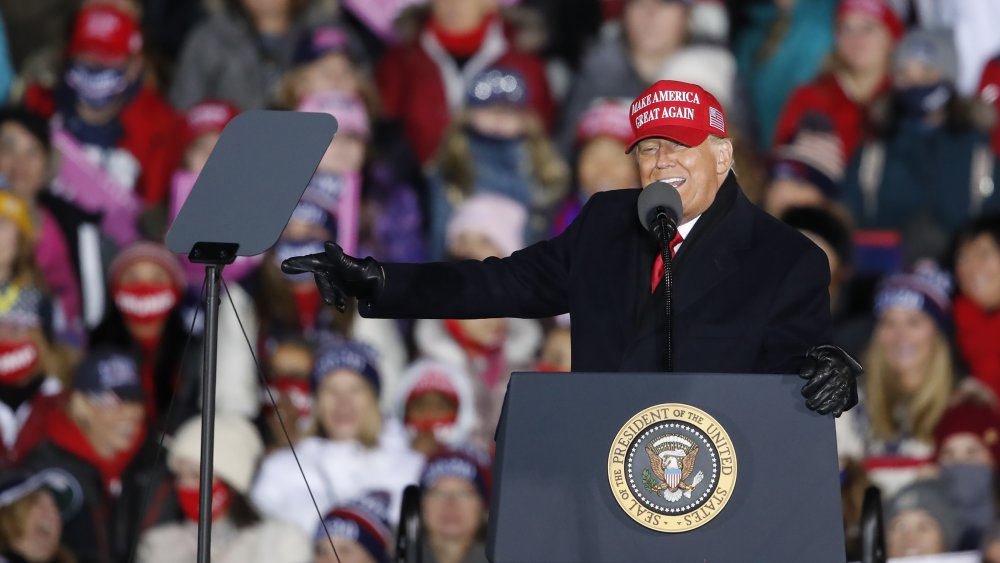 Kamil Krzaczynski/Getty Images
If Trump is successful in getting reelected, the mystery bettor would add nearly $15 million to his name. The man behind the biggest political bet in history didn't go into it blind. Sources told The Sun that the British financier spoke to "Trump camp insiders" before placing his money on the sitting president. What inside information, if any, they gave him is anyone's guess.
And while Biden, per The New York Times, is still ahead in the pre-election polls, many online voting platforms are reporting an influx of bets largely in favor of the underdog, Trump. The betting platform, Ladbrokes reported to The Sun that three-fourths of all bets placed during the 2020 election campaign's final week were in favor of Trump. Meanwhile, Sam Eaton, head of marketing for OddsChecker, told The New York Post that the platform had registered a "remarkable swing" in bets on Tuesday, November 3, in favor of the Trump campaign. "The 2020 election is following a very similar betting pattern to the one we witnessed back in 2016," Eaton told The Post, "The closer we got to Election Day, the more money came for Donald Trump."