You Won't Even Recognize Julia Garner In Her New Netflix Role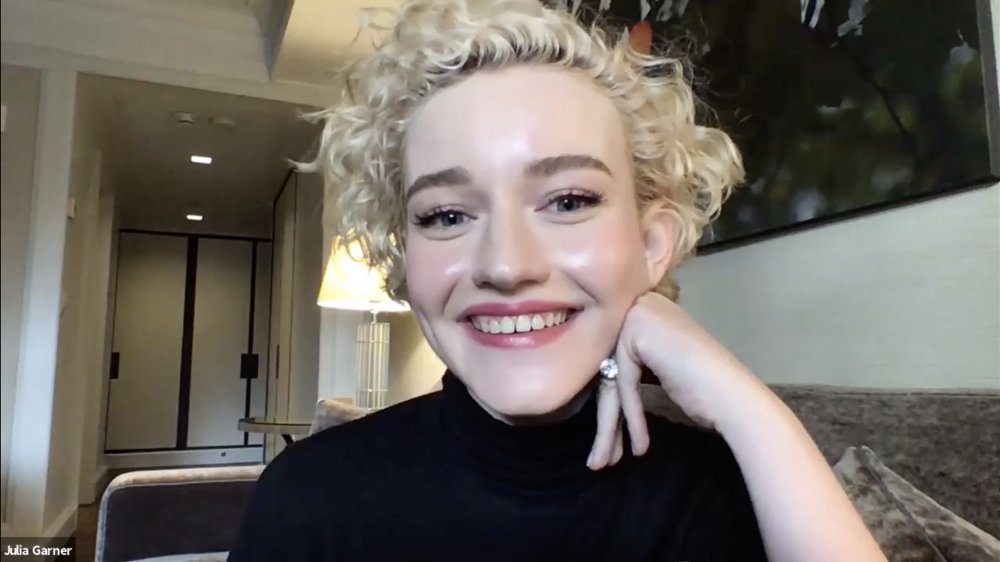 Getty Images/Getty Images
Emmy-winning actress Julia Garner embodies every single character she plays. As Ruth Langmore in Ozark, which is arguably one of her most defining roles, she effortlessly draws in her audience with her strong-willed nature and sharp tongue. Complicated family dynamics are at the core of this crime drama, and Garner delivers as Ruth every single time (via IMDb). In The Assistant, she quietly but firmly pushes boundaries as a young assistant who uncovers years of assault at the office (via Indie Wire). Although this movie is more of a quiet affair, its heart-wrenching themes are reminiscent of the Harvey Weinstein scandal that further highlighted the necessity of the #MeToo movement. Garner's involvement in this important project proves that she is very intentional about the roles that she chooses.
With Ozark going three seasons strong, fans of Garner will be excited to hear that she is starring in another Netflix series titled Inventing Anna, which was created by TV legend Shonda Rhimes. Based on a true story, Garner plays convicted con artist and fake socialite Anna Delvey, whose real name is Anna Sorokin. The series was inspired by the New York Magazine exposé "How Anna Delvey Tricked New York's Party People," which details the lengths Anna Delvey went to in order to con rich New York socialites out of their money (via TV Line).
Her complete transformation for the role will make your jaw drop!
Garner's stunning transformation into 'German heiress' Anna Delvey will make you do a double take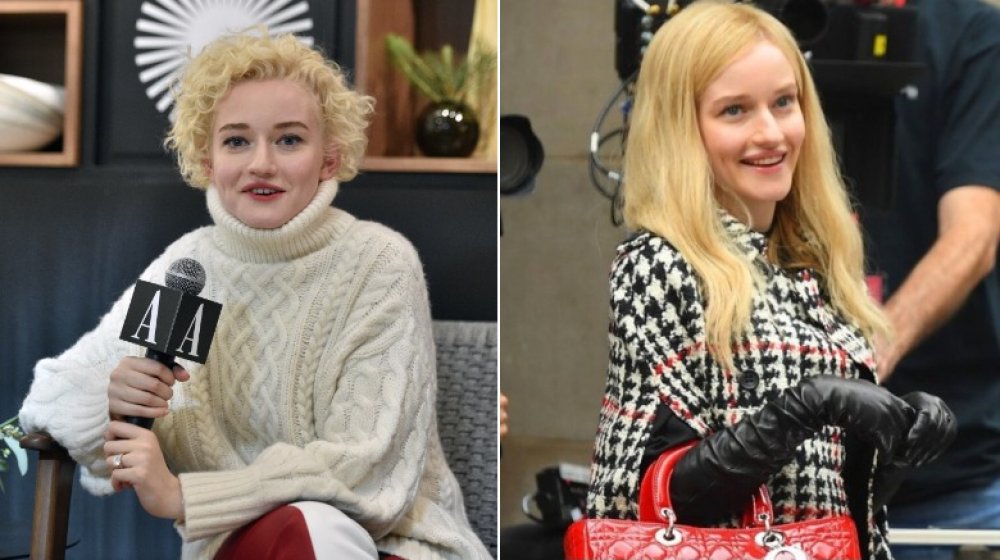 David Becker/Getty Images, Backgrid
Garner sheds her signature bleached curls for a more sleek and elegant look in Inventing Anna. Her slim-fitting coat, royalty-worthy gloves, and trendy handbag set her miles apart from Ruth. Not only does she look the part, Garner actually had to go into a completely different headspace to bring this role to life.
In an interview with BuzzFeed News' AM to DM, Garner spoke about the struggles she encountered while playing this role. "It's been very fun playing this part, and it's been very challenging. It's definitely a hard part. It's very complex. The accent is crazy, I will give you that, because she's from Germany and Russia. It's been a good process," she explained. Although she plays a con artist, there's no doubt that Garner's versatility as an actress will offer an honest, raw perspective on Anna Delvey's motivations. 
Time and again, she expertly conveys character development in every character she takes on. We see this with Ruth in Ozark, who constantly battles with making the right choices and has shown significant growth throughout the three seasons (via Cheat Sheet). It will be interesting to compare Garner's approach to Anna Delvey.