Ilhan Omar Has The Perfect Response To Sean Hannity's Election Gaffe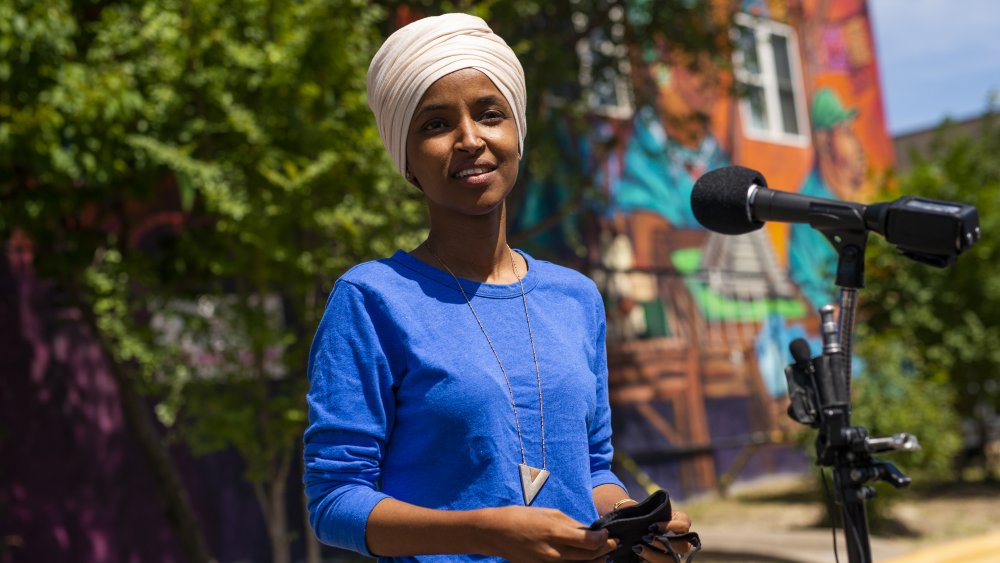 Stephen Maturen/Getty Images
Fox News commentator Sean Hannity found himself in hot water today after attempting to call out Minnesota Representative Ilhan Omar using all caps on Twitter: "NOT A JOKE: Ilhan Omar Tells Residents 'You Don't Have to be Registered to Vote' in Minnesota." While the tweet was meant to be a gotcha for the freshman representative known as part "The Squad" — the informal name given to Omar and her fellow female representatives of color Alexandria Ocasio-Cortez of New York, Ayanna Pressley of Massachusetts, and Rashida Tlaib of Michigan — it underscored the importance of the timely clapback, as anyone reading Hannity's tweet might not realize that the battleground state allows for same-day voter registration (via Refinery29).
Luckily, Omar weighed in with a prompt response. "Where is the lie, we are proud to have same day registration here in the great state of Minnesotan. Access to the ballot box is a priority for us, I know it's a hard concept for Republican[s] to understand." In truth, the North Star State is among six battleground states with same-day voter registration, meaning voters may register and cast ballots on the same day (via CBS News).
Which states allow for same-day voter registration?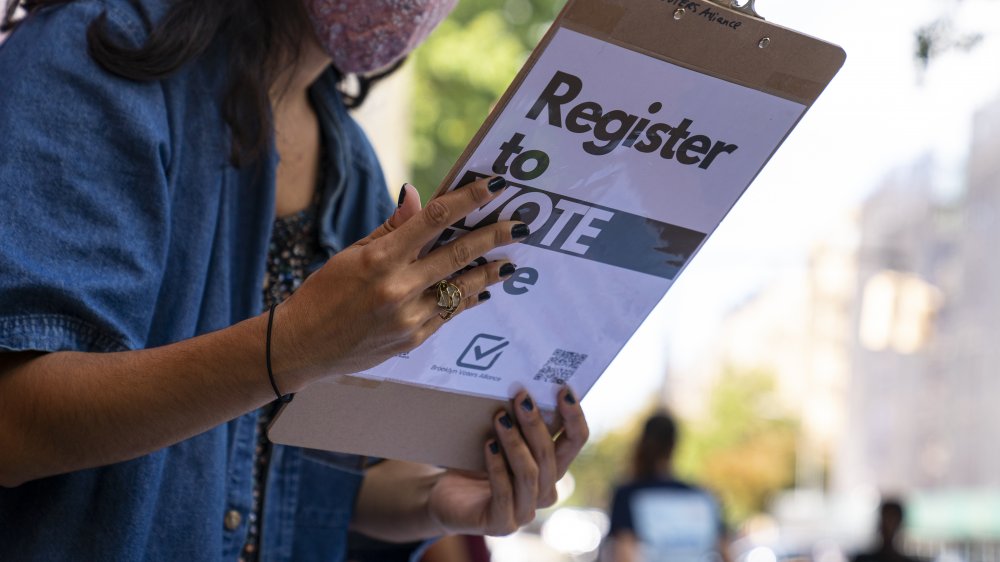 Robert Nickelsberg/Getty Images
In addition to Minnesota, the battleground states of Iowa, Michigan, Nevada, New Hampshire, and Wisconsin all allow for same-day voter registration. Thirteen other states as well as the District of Columbia have this option, too, so in some parts of the country, it's not too late (except for Vermont, which closed at 7 pm EST). Following is a complete list of the other states that have same-day voter registration, including poll closing times for Eastern Standard Time (via CBS News).
Closing at 8 pm EST: Connecticut, District of Columbia, Illinois, Maine, Maryland, Michigan (some western parts of the state close at 9 pm EST), and New Hampshire (some closings vary by municipality). Closing at 9 pm EST: Colorado, Minnesota, Wisconsin, and Wyoming. Closing at 10 pm EST: Idaho (southern counties close at 10 pm with many closing at 11 pm), Iowa, Montana, Nevada, and Utah. Closing at 11 pm EST: California and Washington. Closing at 12 am EST: Hawaii. So even though it's Nov. 3, you still have time to register in these states if you hurry!