The Surprising Election Day Streak That Kamala Harris Hopes To Continue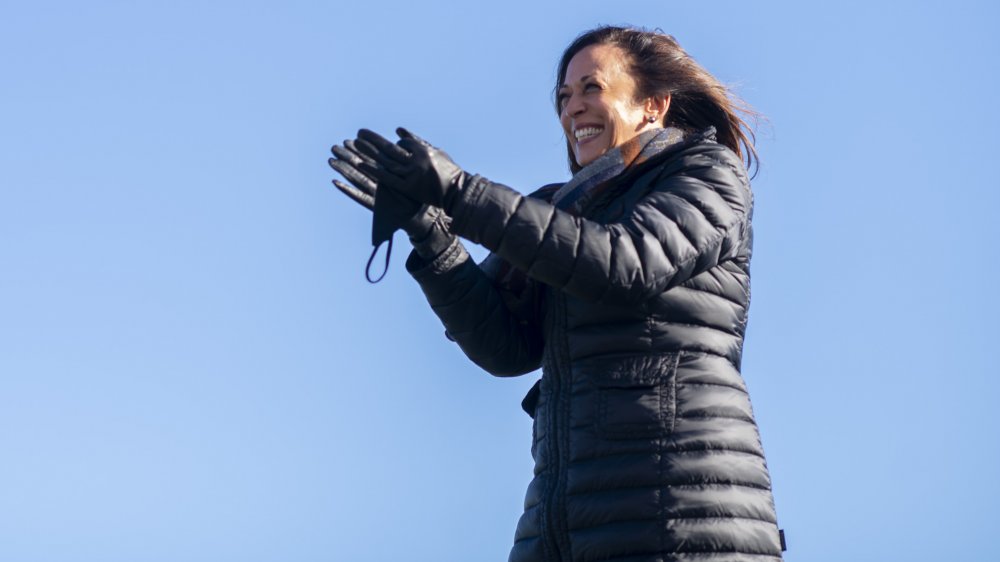 Mark Makela/Getty Images
Kamala Harris had run in five election campaigns in her lifetime before throwing her hat in the rink as Joe Biden's vice presidential candidate (via Ballotpedia). In 2003 and 2007, the vice presidential candidate ran for San Francisco District Attorney. In 2010 and 2014, she ran for California State Attorney General. In 2016, she ran for U.S. Senate. Suffice to say that she has experience on the campaign trail. But Kamala Harris has endured an unprecedented amount of sexist and racist attacks in the lead up to the 2020 presidential elections. Many, as The Washington Post documents, are overtly misogynistic, attack her as incompetent, and claim that she's reached such political heights by sleeping her way to the top.
Nearly all attempts to slander Harris turn a blind eye to one startling statistic. Of the five election campaigns that Harris has campaigned in before her bid to be America's next vice president, she has yet to lose one. Even more impressive? In nearly every election that Harris has been in, she's shattered glass ceilings along the way. In 2003, says Politico, she beat her former boss, Terence Hallinan, to become the first Black woman to be elected district attorney in California. When she became attorney general, she became the first woman of color to hold the post in California's history (via Reuters). And when she became a U.S. Senator, Harris became the first Indian American woman senator in US history (via Business Insider).
This is the election that Harris nearly lost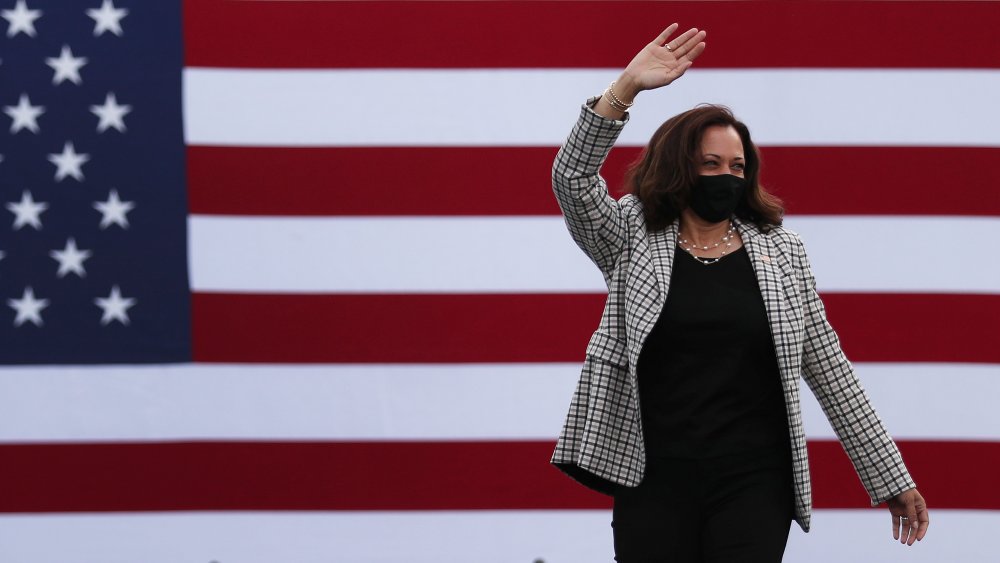 Joe Raedle/Getty Images
Harris is on a five election winning streak, and she's not looking to lose this November. The vice presidential hopeful's election day Twitter is full of tweets urging her followers to "stay in line," at voting polls in the face of long waits, and reports of misleading robocalls, and so-far isolated technical glitches (via USA Today). Harris may be in for a long wait until she knows if she's victorious in her sixth election campaign. (Try as it might, and it tried hard, The New York Times couldn't predict when the United States might know who its next president is.) But then, Harris is no stranger to close races. Close electoral races are pretty much her jam. 
As Politico points out, in 2003 Harris was elected San Francisco District Attorney in a runoff, after winning just 56.5 percent of the vote. And in 2010, Kamala Harris, says Roll Call, nearly lost the race for California State Attorney General. Against all odds, she won by less than a point, or a margin of 74,000 votes out of 9.6 million ballots in play. In fact, on election night, it appeared that Harris had lost. Her opponent, Los Angeles District Attorney Steve Cooley, declared victory. It wasn't until three weeks after polls closed, and every single vote was counted, that Harris declared victory.