The Truth About CNN's John King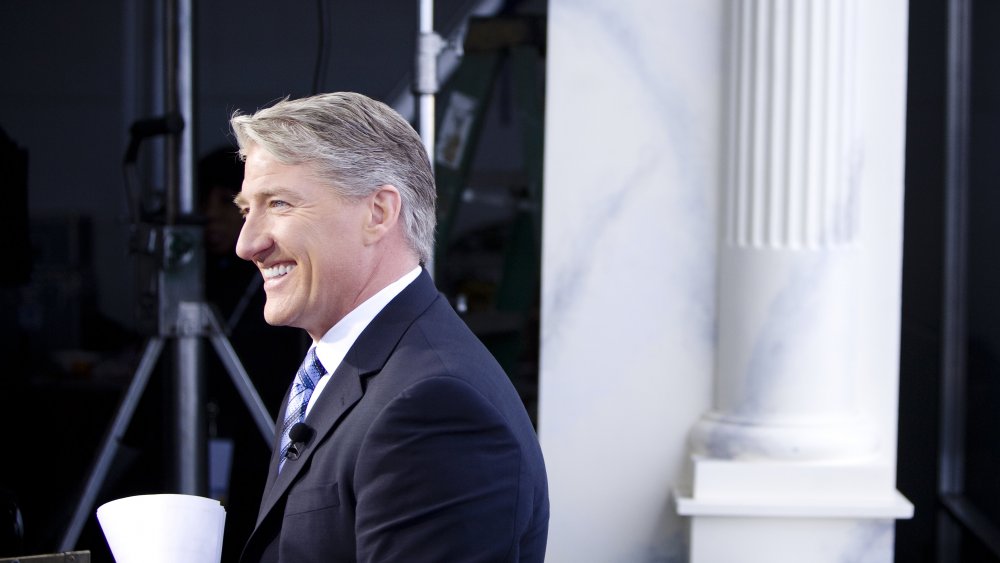 David S. Holloway/Getty Images
It's November 3, 2020. Twitter is celebrating "John King" day. John King, meanwhile, is busy covering incoming 2020 election results for CNN at lightning speed. To say Twitter is having a field day would be an understatement. The Twitterverse has found a new obsession, alternately quoting King (jubilantly), considering how many tabs he might have open on Chrome (in awe), and wondering how many bathroom breaks the veteran news anchor has been permitted thus far (snark intended, we might add).
John King is so important to election day coverage that Variety dedicated a column to covering exactly what he says. Don't expect the journalist to be overly zealous in declaring election results, warns the news outlet. He's learned from 2016's presidential race. That's why you're likely to hear King repeat, "We will check back later in the night," all night long. To the Twitter commentator who suggested, doing "a shot every time John King says 'We have a long way to go,'" we'd advise against. 
This is why John King is killing it at election day coverage, 2020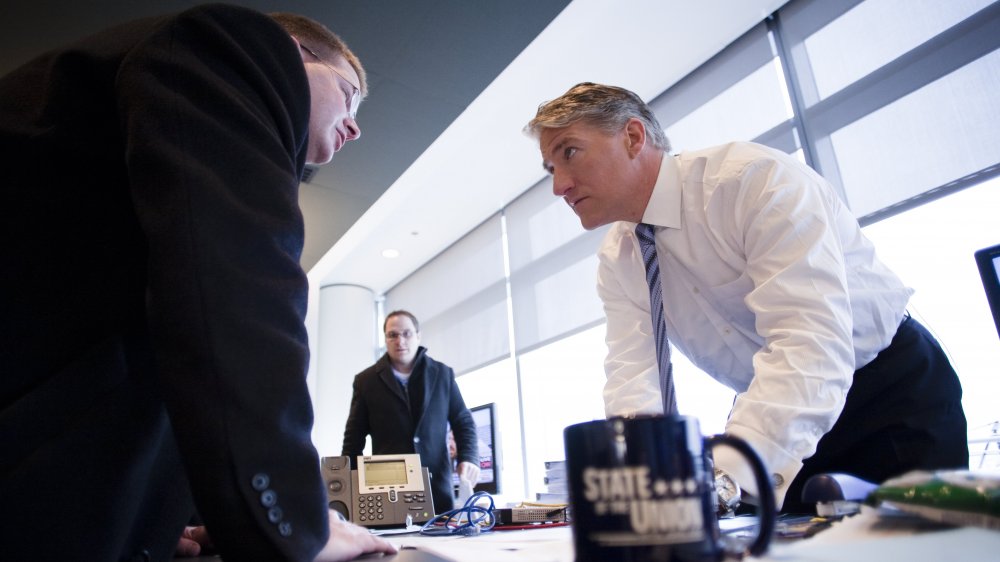 David S. Holloway/Getty Images
As John King himself once wrote in The Washington Post, he started his career in the media as a kid, delivering the Boston Herald.  He would deliver on his bicycle, "even though the snow sometimes would be up to my hips." Before making it as a journalist, he went on to work as a dishwasher, mover, and a bartender. But there's no question that the news was his calling.  
The first time that you might have seen King on TV was during The Gulf War. "I snuck into this little town called Khafji... and the Pentagon was trying to keep the reporters away from the action," King remembered. He went in anyways. With the help of an AP photographer, King broke the story that American troops were there, contradicting the military's official version of events. 
In 1997, you might have caught King for the first time on CNN (via The University of Rhode Island). Since starting with the network, he's accepted two awards for his election-related coverage. In 2006, the news anchor accepted an Emmy, and in 2008 he accepted the George Foster Peabody Award. Even President Trump has good things to say about King. "[Trump] always tells people he loves the maps," King told City Life in 2017. 
Suffice to say that CNN's chief national correspondent is a legend. Which is why, by now, John King can probably name, as one Twitter user mused, all 3,141 counties in the United States.