Jaime Harrison Just Had The Most Expensive Senate Defeat In History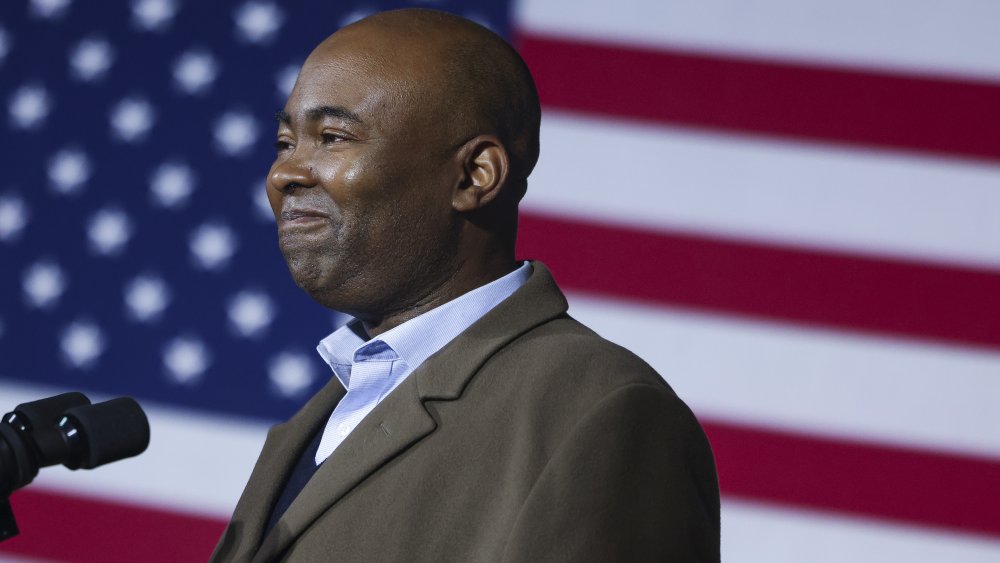 Michael Ciaglo/Getty Images
Democrat Jaime Harrison was hoping to get a majority of South Carolina's voters to choose him over incumbent Republican Senator Lindsey Graham. He got a lot of help from supporters, too — more than $108 million dollars worth, and more than any other Senate candidate in 2020 (via Greenville News). With that kind of money, Harrison could have bought all of South Carolina's nearly 3.5 million registered voters a $30 Amazon gift card and still had a few million to spare.
Instead, Harrison bought advertising — on TV, on Facebook, even on Candy Crush (via Newsweek). But it wasn't enough. Graham won his fourth six-year term in the U.S. Senate in deeply conservative South Carolina fairly handily. Graham led by more than 14 percentage points as of 11:07 p.m. Eastern (via CNN).
Newsweek said in a headline that Harrison's loss was the most expensive in Senate history. The only other race that compared prior to this year was in 2018, when Beto O'Rourke tried to unseat Republican Senator Ted Cruz of Texas with $80 million in contributions. O'Rourke fell 220,000 votes short of defeating Cruz, but if it was any consolation, The Texas Tribune observed that this Senate race was the closest Texas had seen in 40 years.
Republicans say all that money may have hurt Harrison's campaign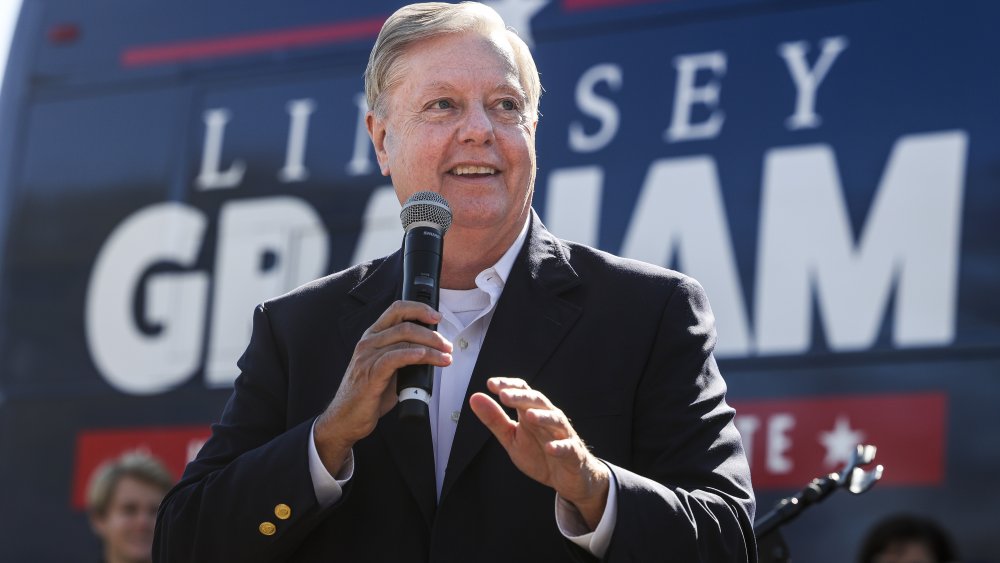 Michael Ciaglo/Getty Images
In South Carolina, Harrison broke a record for Senate fundraising by raking in $57 million of his $108 million-plus in the final three months of the campaign. Harrison's success at attracting dollars had Graham so worried he used time during an interview on Fox News to make a pitch to viewers for donations. "The left is going nuts," Graham said, because he was a supporter of Trump and his choices for Supreme Court justice (via Newsweek). "My opponent has raised more money than anybody in the entire history of the United States Senate," Graham said on Fox News. "They're going crazy raising money off the Supreme Court and we need to fight back."
Graham's supporters responded, giving a total of $74 million — good enough for fourth highest among Senate candidates in this election, the Greenville News reported. Republicans told Newsweek that Harrison maybe got too much money for his own good. The GOP used Harrison's nine-figure haul against him, saying that out-of-state donors were trying to influence South Carolina's elections.
Democratic donors were also extra generous this year in two other Senate races. Democratic challengers Mark Kelly in Arizona and Amy McGrath in Kentucky both received about $90 million in campaign contributions. Mitch McConnell beat McGrath in Kentucky, and the Arizona race was too close to call at the time of this writing.