The Sweet Thing Blake Shelton Did Before Proposing To Gwen Stefani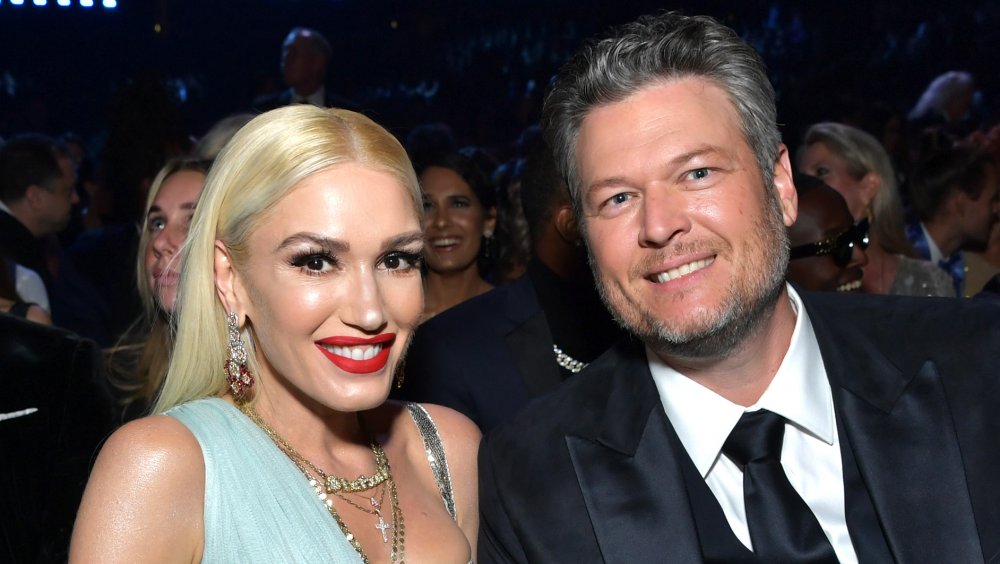 Emma Mcintyre/Getty Images
By now, you've probably heard of the sweet way Blake Shelton proposed to his longtime love, Gwen Stefani. The country crooner popped the question with a custom-made engagement ring in a chapel he had built for her on his property in Oklahoma.
That would have already been special enough, but Shelton also made a point of asking for Stefani's dad's blessing before he proposed. "It meant so much to Gwen that Blake was so traditional about it," a source told Us Weekly.
Stefani's dad isn't the only important man in her life, though. Shelton also consulted three other men who are special to Stefani: her sons from her marriage to Gavin Rossdale, Kingston, Zuma, and Apollo. "Blake told her boys that he wanted to propose and asked their permission," a source who is close to Stefani told People. "Her family very much approves of him. He's an amazing partner and a great extra dad to the boys. Gwen is ecstatic. The proposal was a surprise."
Blake Shelton has a special relationship with Gwen Stefani's sons
Shelton reportedly has a close bond with Stefani's sons. On Father's Day, Stefani posted several photos of Shelton with her kids on Instagram. "Thank u for helping me raise these boys!!" she wrote in the caption of the photos.
Shortly after, Shelton was asked about the touching tribute on Today (via USA Today) and he opened up about what it means to him to be in the kids' lives. It's clear that he loves the boys and wants to be there for them.
"That's a scary moment for me, because it's one thing for me to be with the kids all the time and be their buddy," he said. "But then you do have to consider after awhile, that they're starting to listen to things that you say, and there's a lot of responsibility that comes with that, which is new to me."