The Reason Steve Kornacki Has Twitter Concerned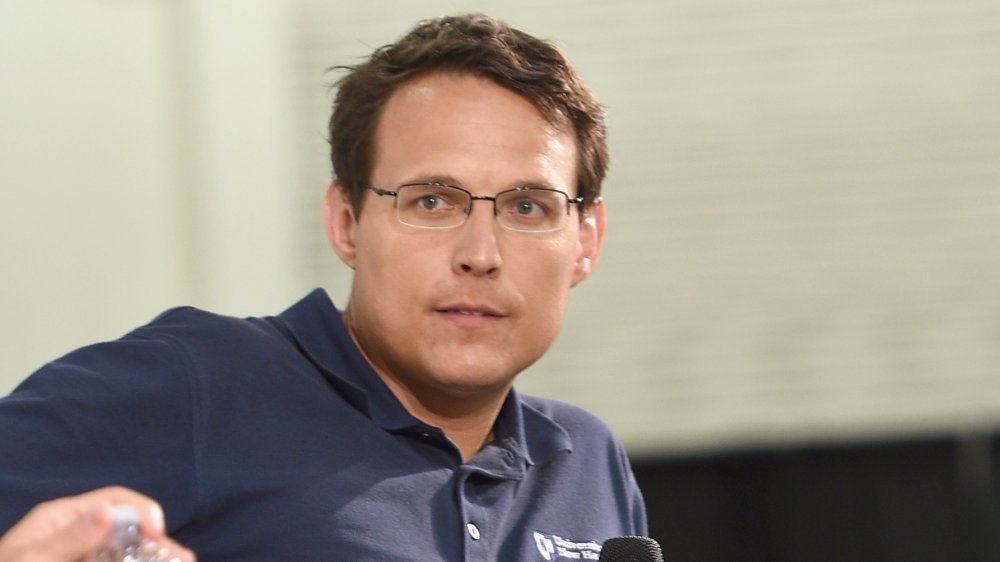 Joshua Blanchard/Getty Images
MSNBC's Steve Kornacki knew he was in for a long night when he took to Twitter just over 18 hours ago. "Heading up to the studio and not leaving until we've got a result," he promised, "Our live coverage starts at 6 — hope you'll come along for the ride!" Almost immediately, the political journalist covering election results for MSNBC started racking in the accolades from his colleagues.
"I truly don't know how Steve Kornacki does it. He's so good at this," gushed NBC news reporter, Ben Collins. "Steve Kornacki is the best," wrote Phillip Bump, National correspondent for The Washington Post, asking his followers to "please retweet." "If you aren't #trackingkornacki tonight, you're doing Decision2020 wrong," wrote Today Show's news anchor, Craig Melvin, using a special, election-based emoji that Twitter had dedicated to the newly viral Kornacki-related hashtag. (Lauren Peikoff, Executive Producer of MSNBC, was one of the first to celebrate the new, #trackingkornacki emoji designation on her Twitter account).
Vulture wrote that "Steve Kornacki is the only cute thing about the election." GQ reported, in wonder, that Kornacki got his almost unbelievable amounts of energy from Diet Coke and adrenaline. There's no question about it, for most of the election night 2020, Steve Kornacki was on fire. Twitter was soaking up every second. Until the tide turned.
Why Twitter is worried about Steve Kornacki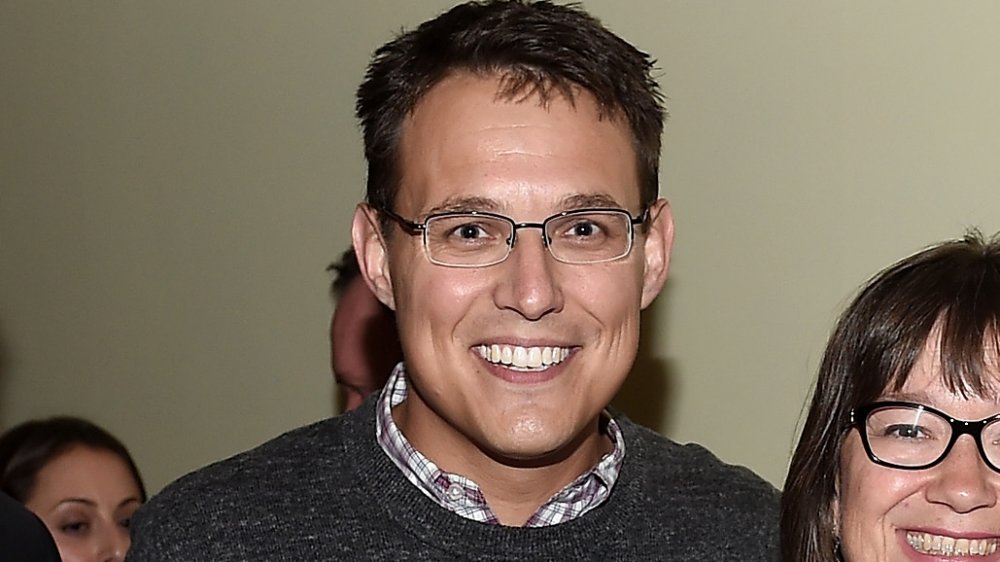 Nicholas Hunt/Getty Images
As of 12:30 pm EST, November 4, the Trump-Biden election still hadn't been called. The Daily Beast editor, Molly Jong-Fast, presumably starting her day with a dose of MSNBC election coverage, took to Twitter and gave voice to a new sentiment. "How long has it been since @SteveKornacki slept?" she asked. CNN commentator, Keith Boykin, noticed the same thing. "I went to bed exhausted at 5 a.m. and Steve Kornacki was on TV explaining Michigan," he wrote, "I just woke up now at 10 a.m. and Kornacki is still on TV in the same clothes. Did he not sleep?" An hour later, another, anxious election watcher chimed in. "I'm starting to think #SteveKornacki is a robot. How the f*** is he still up & crunching numbers?"
Perhaps recognizing the Twitterverse's clear anxiety over the state of Kornacki's health, MSNBC quickly responded, posting a video message from Kornacki himself. (It seems that he's finally taking a break). "I just wanted to say that I saw after I finally left the studio, I saw all these incredibly kind and friendly, nice messages that everybody had on social media there," Kornacki articulated, armed with a stack of papers as disheveled as the news anchor clearly is, "I just wanted to say, thank you."