Secrets That Will Save You Even More Money At Walmart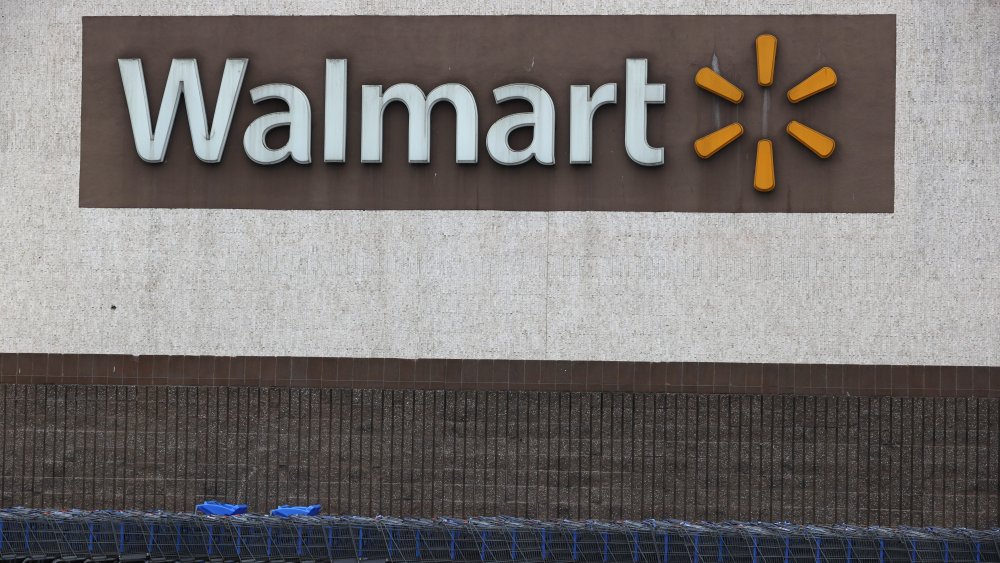 Justin Sullivan/Getty Images
Walmart is already a bargain-seeker's go-to shopping stop. While some may look down their noses at this low-end retail giant, with websites such as People of Walmart making the store into meme fodder rather than according it the cult status of competitor Target, the fact remains that if keeping on-budget is what drives your shopping decisions, you really can't avoid Walmart. Sure, they're not Mom and Pop, but they can (and do) undercut local sellers' prices, which is bad news for those sellers but good news for anyone trying to stretch a buck as far as it will go. They are even able to beat out dollar store prices on some products.
If you're a truly dedicated penny pincher who lives to make Abraham Lincoln scream, you know there are always ways to get even more mileage out of your moolah. One such saver is Amanda Seymour. She has shared her finds her Instagram followers and is now sharing with us some tips on how to make the most out of your wampum at Wallyworld.
Deals on diapers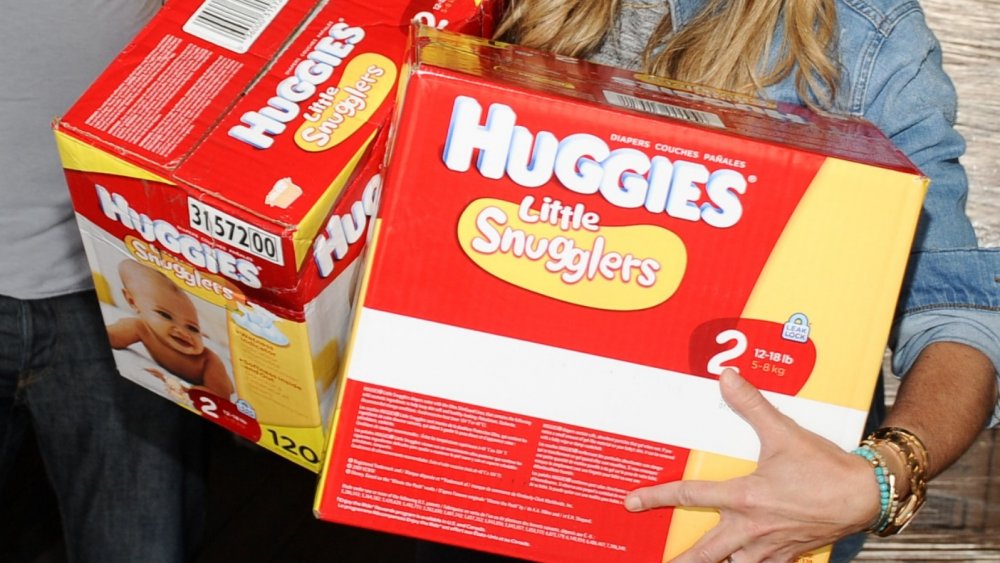 Stefanie Keenan/Getty Images
While this tip won't be of use to everyone, those of you who are moms of babies or toddlers (or expecting any in your near future) are well aware just how big a chunk of your budget diapers are going to eat up. Seymour advises — and this may surprise you — that you not shop for diapers in-store, but instead order them through Walmart's website or its app. She says this is where you'll find the best deals on diapers, including promos on Huggies and Pampers if your baby's butt doesn't do generic brands.
Seymour says you can easily spot such promos, since they're marked with a blue strip that announces the dollar value of the gift card that comes with them. These gift cards, which range from $10 up to $30, are given out when you buy as little as two boxes of diapers (so, like, a week's worth), but they are online-only. Seymour does point out, though, that "you do get free shipping and next day delivery with this deal." She also mentions the fact that "new parents can sign up for a FREE baby box when [they] create a baby registry at Walmart," so even if your baby shower is long over and baby's 2nd birthday is coming up, it's never too late to get free stuff. (Well, maybe it kind of is if baby's turning 32, but you can always hold on to it in case grandkids may be in the offing.)
Mark-downs on toys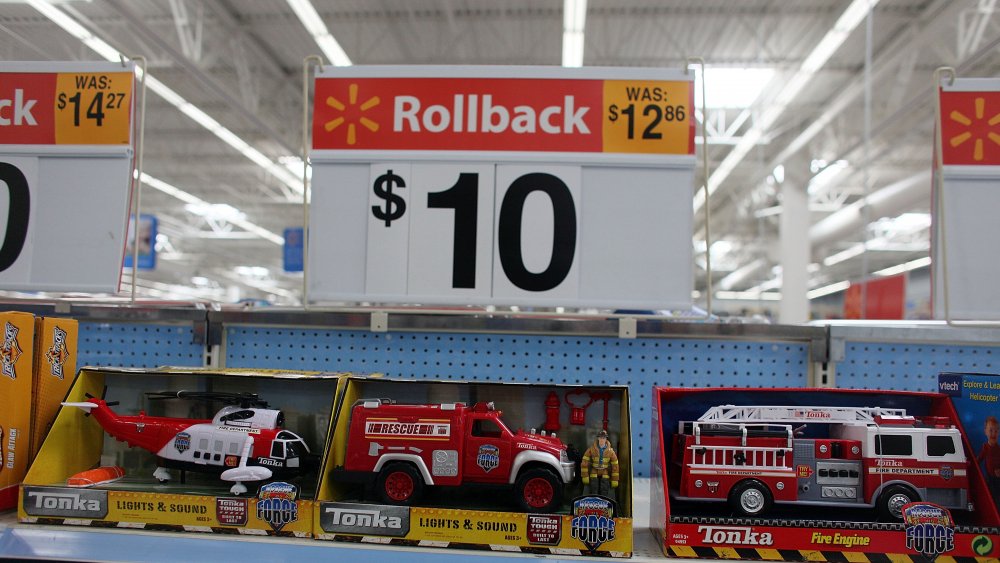 Joe Raedle/Getty Images
If you want to save a bundle on all the must-have toys, it'll really help if you've got a kid with a birthday in late winter, or perhaps a late summer/early fall baby. The best time to buy toys is definitely not Black Friday, unless you get some kind of weird thrill out of getting up at 2 AM and then getting squashed in a scrum of soccer moms. Instead, shop after the season, or else months in advance. Walmart marks down its toys every year in January and again in July. According to Seymour, toys can be discounted up to 75 percent or even 90 percent. She confides, "My followers score the best prices on toys during this event!"
Keep an eye out for clearance items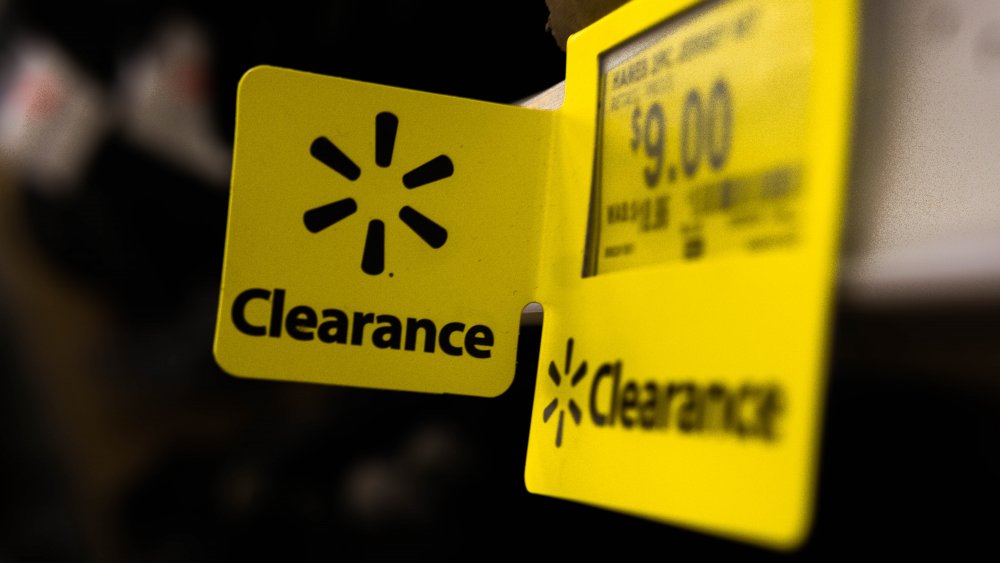 Shutterstock
Every month, according to Seymour, Walmart marks down clearance items within the first week. She says most stores have a dedicated clearance aisle, but says to check end caps as well since "not everything that is on clearance will be placed in the clearance aisle."
Seymour notes that each clearance tag bears a date, and says to be sure to read that fine print. She says "if the date is more than 2 weeks out, make sure to scan the tag with your Walmart app," going on to explain that with these older tags "the clearance price will always be lower than marked." Yet another tip regarding clearance items is the fact that you can use coupons on them. Seymour says this is best with marked-down makeup and grocery items, since "most of the time you can get [them] for almost free with coupons," though if you really get lucky, you could even wind up having Walmart pay you for your purchases. And speaking of grocery discounts, she says that bakery products will be marked down daily, so look for these on tiered rolling racks marked with those big yellow clearance tags.
There's an app for that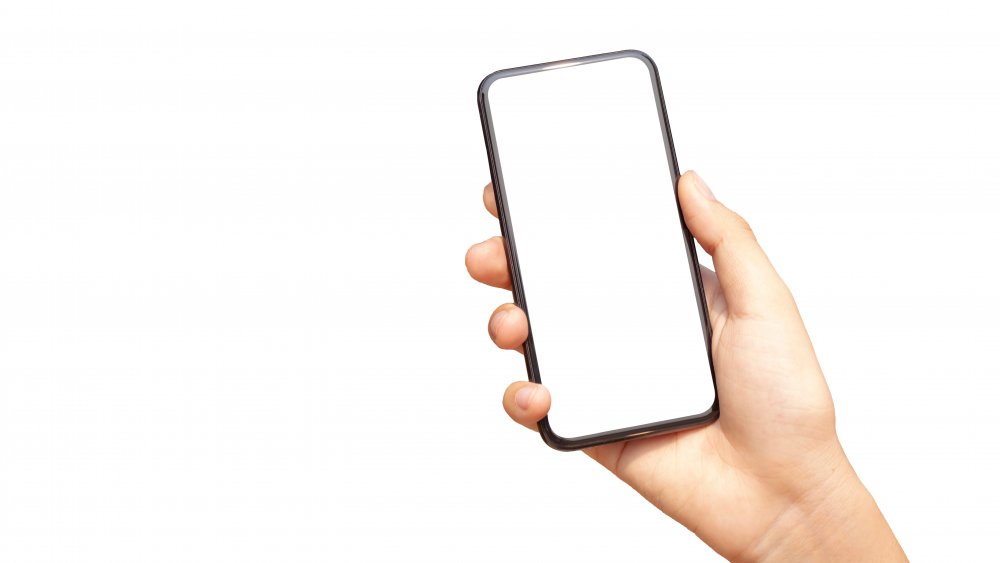 Shutterstock
Seymour highly recommends using a site called Brickseek, which is also available in app form (though you have to request an invite to download it). She calls Brickseek "a great source to find out prices of clearance items in your store," and says you can use it to check an item's SKU number (available on the Walmart website) to see whether the item is in stock and what its price is at your local store. She also advises that there's a paid version that can even show you what items have been marked down in that store on any given day and turn on alerts should an item you've been eyeing drop in price.
Seymour does warn, however, that Walmart will not price match whatever you may have seen on Brickseek in case the prices they've reported aren't the same as the ones on the store shelf. She also says that Walmart's price-matching policy has its limitations regarding its own website, as well: "Walmart will match their online price ONLY IF the item is IN STOCK online."