This Was Nikkie De Jager's Favorite Celebrity Makeup Experience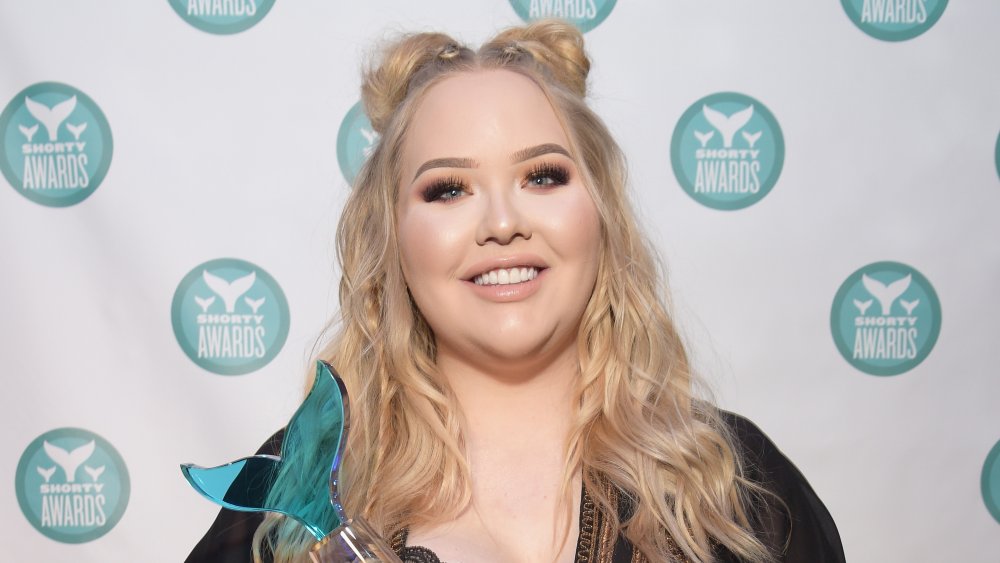 Jason Kempin/Getty Images
Nikkie de Jager, known on YouTube as NikkieTutorials, has enjoyed major success on the video-sharing platform and beyond. Since posting her first tutorial in 2008, the Netherlands-based makeup artist has amassed millions of followers, collaborated with major brands, and won a slew of beauty awards — and she's only 26 years old.
In 2015, de Jager gained considerable attention for her viral YouTube video "The Power of Makeup," in which she shows half of her face with makeup and half without makeup, proving the transformative power of makeup. The original video has over 42 million views and counting, inspiring viewers far and wide.
The vlogger also sent shockwaves through the beauty world in January 2020 when she came out as transgender. De Jager revealed that though she had planned on coming out on her own time, she was being threatened by a blackmailer and decided to take back control of her narrative. Of course, her fans stuck by her and applauded her bravery and honesty.
Among the experiences and accolades her YouTube career has brought her, Nikkie de Jager has been able to feature several A-list celebrities on her channel, which have become some of her most popular videos.
Nikkie de Jager said she had the most fun with singer Jessie J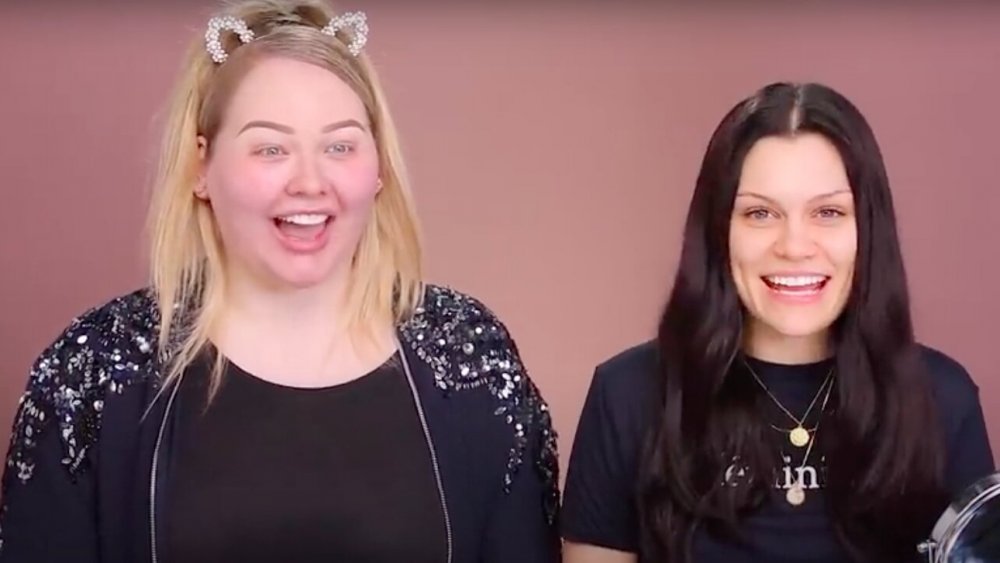 NikkieTutorials/YouTube
Over the years, Nikkie de Jager had some of the world's biggest celebrities as guests on her channel, including Kim Kardashian West, Lady Gaga, and Drew Barrymore. In a 2019 interview with Buro, however, she revealed that one experience was particularly memorable.
"All the celebrity makeup experiences are super special to me," de Jager told the outlet. "The most fun I've had was with Jessie J — she's an incredible girl and we laughed so much that at one point we had to stop filming for 20 minutes because I was crying my makeup off as I was laughing."
British pop singer Jessie J appeared on de Jager's channel in 2017 in a video titled "Side by Side + Jessie J". The ladies did their makeup together, chatting about their favorite products and experiences with beauty. There is also a fair amount of joking around and fits of laughter — making for a super entertaining video that's sure to put a smile on any viewer's face.