This Was Christina Anstead's Dream Career Before Becoming An HGTV Host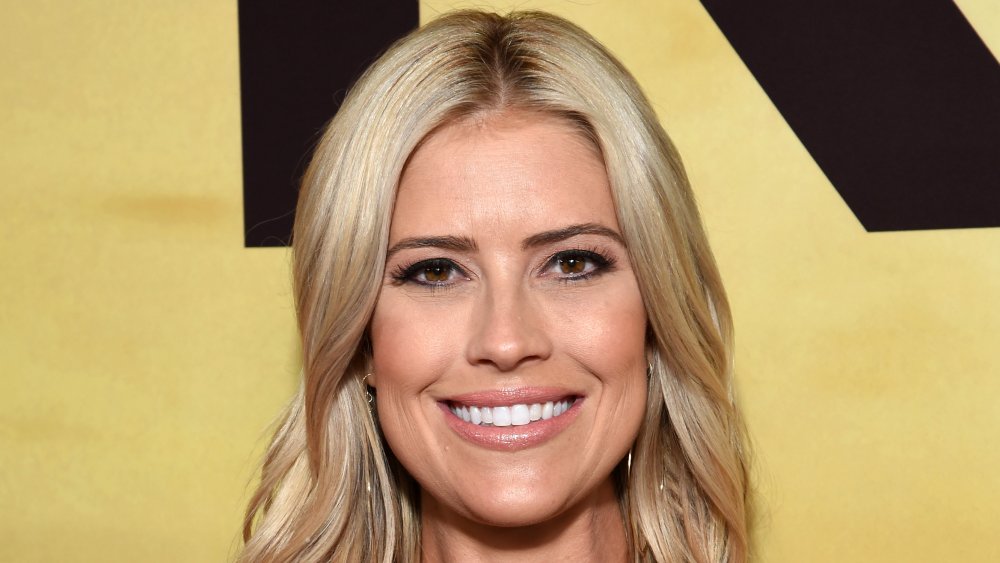 Michael Kovac/Getty Images
Let's face it: Christina Anstead is an amazing designer, which she proves on her shows Flip or Flop and Christina on the Coast. Is there anything more satisfying than watching the California native's vision come to life after she converts an ugly, old space into a dream home that would make anyone feel like making an offer?
Since Anstead is so talented in the home renovation space, it's hard to imagine her in a different career. But it turns out the popular HGTV host wasn't always interested in real estate. In fact, her original dream job involved something 100 percent different from redesigning kitchens and reimagining bathrooms.
The thing is, Anstead has never really done anything other than what she does now according to Cheat Sheet. She began her real estate career after graduating from community college, and soon formed a business flipping properties that were in trouble, along with her husband Tarek El Moussa (via HGTV).
Here's what Christina Anstead thought she would be doing instead of real estate
In a brutally honest Instagram post that talked both about her second divorce — this one from Ant Anstead after less than two years of marriage — the mom of three also shared her secret desire to do something behind camera. "I never thought about being on tv.," Anstead confessed, adding, "I wanted to be a sports agent like Jerry Maguire." So how did Anstead end up rehabbing houses?
The reality star went on to share in her post, "I always loved looking at houses with my parents especially model homes and I always wanted to be my own boss... So in college when I was called (intuitively) to get my real estate license at a local community college I followed my intuition." The designer goes on to recount, "I got started in real estate at 21 which led to selling houses which led to flipping houses which led to Tv."
She ends her post by saying, "Now while I never wanted to be on tv, stepping out of my comfort zone and into the unknown has always been my thing."